Despite leaving the bases loaded twice and stranding 12 overall, Olentangy Orange finally broke through in the bottom of the ninth when a bases-loaded suicide squeeze bunt by Keegan Knupp scored Cole Cahill with the winning run. The Pioneers will face top-ranked Cincinnati Moeller in the title game at 10 a.m. Saturday.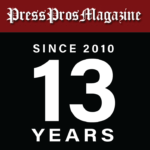 Akron, OH – Swarmed by adoring fans who made the two-hour trek to Canal Park, Olentangy Orange's players and coaches were grasping for words to describe a downright wacky Division In state semifinal baseball game on Thursday.
"It was just crazy … never in my life have been in a game that crazy," Pioneers sophomore third baseman Keegan Knupp said after his suicide squeeze bunt with the bases loaded in the bottom of the ninth inning plated Cole Cahill to give Orange an exhilirating 3-2 win over Whitehouse Anthony Wayne.
"Coming up in that type of situation is something you dream about since you're a little kid," Knupp said. "We had a game plan coming to the plate. The idea was to show fake bunt on the first few pitches and make them throw strikes. Putting down the squeeze was just a matter of getting the job done … executing something we practice every day."
Cahill smacked a leadoff triple off reliever Mitch Harper to the right-centerfield fence.
Cleanup hitter Diego Astacio grounded out to first base.
Anthony Wayne coach Ryan Donley elected to intentionally walk Tyler Fuller and Evan Eichel back-to-back to set up a potential double play.
"We saw coach (Tom Marker) pull out the card and we were all confident Keegan would get it done," said Cahill, who pitched eight strong innings before giving way to reliever Jacob Tabor.
Knupp dropped the bunt just right of the pitcher's mound, forcing Harder to attempt a back-handed flip to the plate, which was well late.
"Even though he's just a sophomore, Keegan is a dual-sport kid and very mature, so I thought we were in a good spot there," Marker said. "Cole ran full steam and he wasn't going to be denied."
Tabor (9-1) is slated to start for Orange (22-10) at 10 a.m. Saturday in the state title game against top-ranked Cincinnati Moeller (30-3), which blanked No. 6 Cuyahoga Falls Walsh Jesuit 2-0 in the earlier semifinal.
This matchup, pitting Cahill (7-2, 2.23 earned run average) against Anthony Wayne first-team All-Ohioan Brayden Weis (10-0, 0.99 ERA), was destined to be a pitching duel.
In the top of the first, Anthony Wayne (27-5) sandwiched a fielder's choice between two singles to manufacture the first run.
It stayed that way until the bottom of the seventh, but plenty happened during that scoreless stretch. 
Orange left the bases loaded in the third inning and stranded runners at third and second in the fifth.
In the home half of the seventh, Generals reliever Dom Carlson walked the first four batters he faced (one intentionally) to pull Orange even at 1-1.
But after a force play at the plate, Diego Astacio lined out to third pitcher Drew Pfundt, who doubled up Charlie Scholvin at first to end the threat.
After a single, sacrifice and fielder's choice, Jack Behnfeldt singled home the go-ahead run in the eighth for Anthony Wayne.
Knupp tied things again with an RBI single in the eight, but the Pioneers again left the bases loaded on a deep fly out by Scholvin.
Tabor pitched a 1-2-3 ninth to set the stage for game-ending heroics.
Orange managed just five hits but capitalized (sometimes) on eight walks and five hit-by-pitches by Anthony Wayne pitchers. The Pioneers left 12 men on base.
"We weren't perfect by any means today, but we never gave up. We just kept battling, and so did they," said Cahill, a Toledo signee. "You can't make up what happened in that game. It was absolutely nuts, but it was our day, I guess." 
Marker knew from his scouting report that Weis (34 walks) and Carlson (20 walks) were prone to occasional wildness and emphasized a disciplined approach at the plate.
"We had plenty of opportunities but we just couldn't get a timely hit," he said. "It was just such a wild game. I can't say enough how happy I was with the fight in this team. We answered the bell really well."
Just in his third game since being sidelined by a punctured lung, broken collarbone and broken hand sustained during a gory collision with teammate Luke Shearer on April 10, Scholvin played a vital role in the win. He made 12 assists, including two diving plays that saved runs.
"That was the weirdest, most exciting game I've ever been a part of and I'm pretty sure it was the most balls I've ever caught in a game," he said. "We were shook a few times leaving so many guys on base but we never doubted ourselves. Every dude trusted every guy in the dugout to get it done."
Marker said the Pioneers players and coaches will celebrate together all night in Akron before touring the NFL Hall of Fame in Canton on Friday.
"We've only got two more nights together as a high school team and we're going to savor all of those moments we can before going back to work Saturday morning," he said.