Touted as power versus power, 'mighty' Moeller turned to its pitching and a four-hit shutout to cancel Walsh Jesuit in game one of the Division I semi-finals.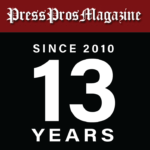 Akron, OH – Game one of the Division I semi-finals at the 95th annual state baseball tournament was thought to be a game of power and offense vs. power and offense.
But, as baseball often is, take nothing for granted.  Moeller rode the outstanding starting effort of pitcher Toby Hueber (5 innings, 3 hits, 5 strikeouts) and the equally efficient effort of reliever Carson Marsh to shut down the state's arguably best offensive team, Walsh Jesuit, 2-0 to open the 2023 OHSAA tournament.
Walsh threw one of its best, Ryan Piech, and on any other day his effort (6 innings, 3 hits, 2 runs, and 6 strikeouts) would have been good enough to win.  But not this day.
Hueber stranded Walsh's only notable threat with runners on second and third in the fifth inning, when catcher and Ohio State recruit struck out looking and John Simecek flew out…and the Warriors never really threatened again.
Moeller (30-3) scored single runs in the fourth and the fifth.
In the fourth Crusader catcher Nathan Manley tripled and scored on a single by first baseman Clay Burdette.
In the fifth Moeller added a second single tally, but as it turned out…superfluous.
Carson Marsh came on to record the final two outs, and put down a mini-rally by Walsh in the top of the seventh when rightfielder Conlan Daniel made a sliding catch with runners on first and second base and one out to take the momentum out of the rally, and the crowd.
Walsh, a four-time state champion, finished its season with a record of 26-4-1.
Moeller, seeking its 9th state baseball title (last in 2015), will now move on to play the winner of Olentangy Orange (Deleware County) and Anthony Wayne (Lucas County) in the 1 pm second semi-final to determine the second finalist in Saturday's championship round.