Russia is one step away from repeating as Division IV state baseball champions after Xavier Phlipot pitches a four-hit shutout and hits a walk-off game-winning single in a 1-0 victory.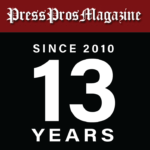 Akron, OH — Russia and St. Henry are 19 miles apart on a Rand-McNally, but they were inches apart Thursday afternoon in the Division IV state baseball tournament.
Defending state champion Russia prevailed, 1-0, on a walk-off single by Xavier Phlipot in the eighth inning.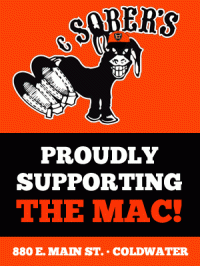 That's the dessert, served with whipped cream, but this game had enough meat and potatoes in it to feed starving artists.
Not only did Phlipot end the game with a bat-ringing single, he pitched the entire eight innings and shut St. Henry down on four hits.
And he needed every single pitch located as precisely as possible because his pitching opponent, Devin Delzeith, was a match — 7 2/3 innings, one run, four hits, a near mirror image of Phlipot.
It was no surprise that this games was a breath-holder until the last swing of the bat. Phlipot is 23-2 with a Russia all-time best 0.77 earned run average for his career.
"That's a zero in front of that .77," said Russia coach Kevin Phlipot, Xavier's uncle.
St. Henry's Delzeith entered the game with an 11-0 record this season.
The bottom of the eighth began with Jude Counts dropping a hard bunt up the third base line and he beat it for a single. Delzeith struck out the next two, but Counts took second on a wild pitch.
Not only does Phlipot pitch, he bats leadoff, and he picked on Delzeith's first pitch and it was on to the state finals.
"With 0-0 through seven, we just knew we had to keep going and something would break through, somebody would make a mistake or something." he said. "
No mistakes, just a breakthrough with perfect execution
"Jude got on with a bunt and that was awesome and I was lucky to be in that position to get a hit. I was looking for something to do damage with. I saw the second baseman was holding the runner (on second base) and I was trying to hit that hole he left.  I hit a little line drive right over his head."
Phlipot couldn't have guided his game-winning hit better than if he had a control remote in his hands.
Defense played a major, part, too.
St. Henry tried to run early on freshman catcher Cooper Unverferth. The Redskins had a runner on first in the first and he tried to steal. Unverferth wiped him clean. They put a runner on first in the second and he tried to steal second. Unverferth wiped him clean, too.
The Big Escape came in the sixth when St. Henry put runners on third and second with no outs. Phlipot coaxed a pop-up for the first out. Hayden Boeckman hit a ball to second that nearly hopped over Brayden Monnin's head.
But Monnin went airborne, snagged the ball and whipped a strike home to wipe out Delzeith, trying to score from third.
Drew Schwietterman popped up, and St. Henry was out of chances.
"I threw strikes and the defense…Unverferth threw out two runners early in the game and that shut down their run game down," said Phlipot. "Great defense, that really helps. All the great plays behind me."
With the close proximity of the two schools, there are friend against friends and tight familiarity.
"We played them once this season (early) and beat them (6-4)," said Phlipot. "So we knew a little bit about what they do. We knew some of their players and we're only 30 minutes away, but had to come 3 1/2 hours to play. But it's fun."
Russia's Phlipot, the coach Phlipot, couldn't say enough about his nephew and it had nothing to do with nepotism. They kid is a player.
"It's a thrill of a lifetime being right here," said coach Phlipot. "He's a winner. He has battled. I can't believe there is a better big-game pitcher out there. He has been in three straight regionals and this is the second state finals he's pitched in. He has been incredible and I just don't know how else to describe it. Just say, he's a winner."
Of the team's defense, especially catcher Unverferth throwing out two would-be thieves, Phlipot said, "Those were game-changers in a 0-0 game. Who knows what happens if he doesn't throw either of them out.
"They would have had a runner on second base with nobody out," he added. "Two ground balls get them in. That set the tone and they stopped running. That was large"
And Monnin's throw home in the sixth to wipe away a run that would have given St.Henry a 1-0 lead?
"When the ball took that high hop, I thought, 'No, I don't think so,'" said Phlipot. "But he put that ball on Unverferth's knee and the kid slid right into it."
St. Henry finishes the season 24-7 and Russia moves to the state finals Saturday with a 26-6 record.
"You can't underestimate the experience factor…is what I want to harness on," Phlipot added. "The big game. We know…well, we almost didn't get to the district finals (a 6-5 win over Newton). We know how easily this season can end at any time."
And it will end Saturday, win or lose, Russia goes home with its second straight state Division IV title…
Or the runner-up trophy that everybody sits in a back corner of a trophy case gathering dust.