When Russia meets St. Henry in Thursday's Division IV semi-final in Akron it won't be a whole lot different than meeting them any other time.  They know each other that well, on and off the field.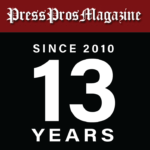 A baseball friend from southern Ohio asked me Sunday:  "I see Russia is playing St. Henry in the state baseball tournament.  Aren't those two schools pretty close?"
Closer than you might think, actually;  and closer than the twenty minute drive it takes to get across Ohio route 119, one way or the other.
Russia (pronounced Roo-shee) is a member of the Shelby County League.  St. Henry is a member of the MAC (Midwest Athletic Conference).   And while Russia doesn't play high school football, in the other common sports between the two – basketball, baseball, softball, volleyball, golf, et. al….oh, yeah!  They've played for decades.
In fact, back on April 8 the two met in a con-conference game for grins and bragging rights and Russia won that game, 6-4.  Notably, I think both teams threw pitchers other than their headliners, just in case, but in reality they might have been playing with a crystal ball.  You never know!
Relationships?
Long-time basketball assistant, Brad Francis, left Russia several years ago to become an assistant for St. Henry head coach Eric Rosenbeck for a couple of years.  Rosenbeck, as you might guess, grew up where….?  In Russia.  His dad, Vern, was a school administrator in Russia for years.
As families in this part of Ohio are want to become, there are too many cousins, aunts and uncles that grew up in one community, and married into the other, to have secrets.  The kids, if not related, know each other, anyway, because so many of them play summer basketball and baseball together.
Someone once said, "There's no such thing as city limits between Russia, Loramie, Versailles, Marion Local, and Russia.  Just a city limit sign."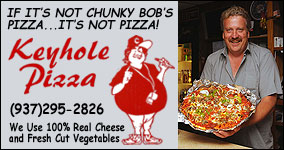 And that's just about how it is.
But for as well as they do know each other, you can imagine that there is even more respect than usual for Thursday's 4 pm encounter at Canal Park in downtown Akron.  A win means a date in Saturday's state championship game, with either Berlin Hiland or Tiffin Calvert.
For Russia, it would mean a chance for the rare repeat in 'contemporary' baseball, which if you look it up is not as common as back-to-backs in football and basketball.  Don't bother.  I did.
Russia won its second baseball title, all-time, last year, when it surprised Ohio prep baseball by beating heavily-favored Lincolnview, and career-unbeaten pitcher Landon Price, an Ohio State recruit at the time. And the way they did it was a formula that's likely to work against anyone, and any time, for that matter.  They were patient at the plate, drove Price's pitch count up, and forced him out of the game in the sixth inning when he hit the 125 pitch mark.
Russia's starting pitcher, Xavier Phlipot (pronounced Flip-oh), simply mixed speeds and threw strikes, using an excellent defense behind him to his advantage.
It was a 3-2 baseball game until Price left in the sixth, when Russia picked on the bullpen to blow out Lincolnview in an eventual 10-4 win.  Phlipot pitched a complete game, struck out 5, and used just 109 pitches.
St. Henry, of course, knows all of this, as Phlipot was back this year for his senior season, anchoring the Raiders' pitching staff on their way to a 25-6 record.  So there'll be no such thing as 'Russian' roulette, or take your chances, where Russia's concerned.  St. Henry knows precisely what kind of baseball, and baseball talent, they're going to see.
"You know, my wife is from St. Henry,"  Russia coach Kevin Phlipot reminded me on Monday.
"But I don't know that we know them (St. Henry) all that well.  We play them, maybe, once a year, and sometimes not even then if the game gets rained out.  As far as advantage/disadvantage, it can work both ways.  Just because they do things one day doesn't mean that they'll do it the same the next.  Plus, that earlier game this year was two months ago,.  They threw a freshman pitcher that day and we threw Jude Counts, who would pitch in relief for us most days."
The records are within a game of being identical.  Russia owns one more win than St. Henry (25 vs. 24), and the two have played many of the same teams – Marion Local, Coldwater, Versailles, and Fort Recovery, all MAC teams, and common opponents.  Russia has beaten them all.
"But I don't know how important that is, or if it makes a difference,"  says Phlipot.  "Except for being familiar with teams, where you might pick up on a tendency.  But sometimes you'd like to play someone you don't know, just so you don't overthink things.  Don't worry about too much.  Just play the ballgame and do what it calls for."
The Raiders, just like a year ago, appear to be playing their best baseball after an April schedule that saw them play as well as was necessary to win – the low point of their season being a 6-1, and 4-1 loss at the hands of league rival Fort Loramie.
But still, with virtually the same lineup on the field as last year, they've played with a confidence and the experience of being returning state champions…knowing, that if they were good enough to win it last year when no one believed they would, what's to keep them from doing it again.
"It might be an advantage, or it can be a disadvantage,"  adds Phlipot.  "Because when we did win games sometimes the kids probably thought, 'Well, we're supposed to win.'  I'm not sure they've really enjoyed their success, and sometimes I think we focus more on the losses, like why are we struggling?    The expectations have been very high throughout the year.
"But the experience last year has helped.  We've been in some tight situations, and the fact that we've been through a lot last year – two years worth of big games – you can't overestimate the importance of having that experience."
They've been there before, they've done it before, and they could do it again.  Right?
"Hopefully,"  says Phlipot with a chuckle.
Never once did he mention the word…roulette!