A threat to win it every year for what seemed like so many years, the St. Henry Redskins now find themselves on the threshold of again winning an OHSAA Division IV title in baseball.  Easy?  Think again, and consider time, and all the cliches' you never believed before.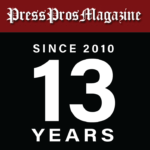 Columbus, OH – St. Henry baseball coach Mike Gast is an easy pick if you're looking for someone to root for at this week's OHSAA state baseball tournament.
Hard working, and quiet, he doesn't seek attention – not one of those who constantly promotes his program publicly, or calls attention to past achievement.  But he could.
Few high schools can boast of a baseball legacy more notable than that of St. Henry – the home of the great Wally Post, a 1946 graduate of St. Henry who twice finished second in the state tournament ('45 and '46) before signing a professional contract to play with the Cincinnati Reds, the Philadelphia Phillies, the Minnesota Twins, and the Cleveland Indians.
In 1999, 2000, and 2003, the 'Skins actually won the OHSAA state title in baseball under then coach, John Dorner, who for his 30 years as coach at St. Henry won 544 games, eight Midwest Athletic Conference titles, and of course, those three state titles.
State titles in football:  6 total…four by coach Tim Boeckman in the 90s ('90, '92, '94 and '95), and two by coach Jeff Starkey in 2004 and '06
State titles in basketball:  4 total…1979, 1990, '91, (Fran Gilbault), and 2004 (Joe Niekamp)
State titles in volleyball:  7 total…from 1985 to 2011
The alumni, alone, from St. Henry is head-spinning.  Besides Wally Post…Bob and Tom Hoying (Post's grandsons, who played at Ohio State, and Bob with the Philadelphia Eagles), Jim Lachey (Ohio State and NFL), Jeff Hartings (Penn State and the NFL, Pittsburgh and Detroit), and Todd Boeckman (Ohio State and NFL) head a list, nearly a roster, of notable, yet less-publicized athletes who went on to play college sports.

And yet, that old and well-worn cliche' about how titles don't come easy?  Even with past success St. Henry knows something about it.  Since that final title by John Dorner in 2003 they've been good – they've had their share of good players – but they've never won again.  They've never even been to the state tournament since 2003, which only magnifies another cliche':  You've got to be good, but you'd better have some luck!
Mike Gast played for Dorner, graduating in 2007, and understands fully the risks and pitfalls that come with coaching, now that he has his own opportunity to test fate and a relationship with luck.
"I would have liked to have won one of those titles as a player,"  he smiled Friday, following the 'Skins regional final win over fellow MAC member Delphos St. John.
Luck…?
That's how much it means – how coveted!  Coaching, or playing, there is that understanding (particularly after the fact) of how rare are the opportunities to be in a position to win a title.
"There are a lot of good coaches out there who never had this opportunity,"  added Gast.  "So this is awesome, and I'm just really excited for our guys, our program, and our community."
A former catcher for Dorner, Gast was a member of the championship football team in 2006, so he's had a taste of what it means in a different sport.  And nothing is more savory in St. Henry than a title in football for the fact of tradition, and all of those afore-mentioned names that define that legacy.
But this represents a different legacy, the Dorner legacy, of 544 wins and three titles, that while less than some, put him in the upper echelon of a very exclusive club among Ohio baseball coaches.  Jim Hardman won 500 games at Piqua, but never a title.  Bruce Cahill won 700 games at Tipp City in 35 years, but never a title.
And Chris Hardman, son of Jim, and the ultra-successful coach at Toledo's Ottawa Hills High School, is closing in on 700 wins…but, in eight trips to the Final Four he's been able to claim just one state title, 37 years ago, in 1986.  Hardman is now 72 years old and returns to the tournament this week, seeking his second.
To put it in black and white, only 7% of Ohio high school baseball coaches in the 95-year history of OHSAA baseball, have multiple title wins.  Only 13 schools have won it three times.  Only 20 schools have won it more than once.  That's how tough it is…for even one!
Players, themselves, would like to make this one special…a special moment for Mike Gast, for the program, and the community.
Why?
"Because he puts everyone before him,"  says junior pitcher Devin Delzeith.  "He'll do anything for us. He does a lot of things behind the scenes, and I know he'd do anything for me.  He makes us feel confident to play the way we want to play.  He always has your back, no matter what happens."
What would the state tournament mean to Delzeith, who doesn't even shave yet?
"I've been dreaming about this for a long time,"  he added, his expression as serious as a judge.
"He (Gast) brings a lot of energy to us,"  adds teammate and first baseman Drew Schwieterman.  "There's a fine line between fun and serious, and he's kinda' the perfect middle.  He makes us serious when we need to be, and there's never a bad day in practice.  He makes it fun, and we know that he cares about us.  Every day after practice he tells us that he loves us, and we love him back!"
Yes, the backdrop is compelling, in the same fashion as it was in 2007 when Loramie won for the first time;  and last year, when Russia won it, unexpectedly, against Landon Price and Lincolnview.  Price (24-1) had never lost a high school baseball game as a pitcher prior to that game!
So anything is possible, and there's a cliche' to cover nearly every possibility.
They do come hard.  Ask Chris Hardman…the first isn't always the hardest!

Shudder that thought.
John Dorner has paved the way, even if it's only been twenty years.  And there's ample evidence…Mike Gast and the Redskins are on the right road.