Olentangy Orange used a small-ball attack to take an early lead over Grove City, then tagged Ohio State recruit Keegan Holmstrom for five runs in a decisive fourth inning. Despite an up and down regular season, the 22-10 Pioneers are headed to their second state tournament.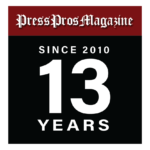 Grove City, OH – With two of the most prolific left-handed pitchers in Ohio taking the hill against one another, long-time coaching buddies Tom Marker and Ryan Alexander came into a Division I regional championship game with the same approach.
"You've got to figure it's going to be a low-scoring game with those guys on the mound, so I figure if we're going to get a chance to score a run, let's try to take it," said Marker, Olentangy Orange's fifth-year skipper.
Added Pioneers starting pitcher Jacob Tabor: "We score first, then try our best to keep them down. Grove City is known to pitch and just scrap. We had to beat them to the punch."
Orange's brand of small-ball achieved that objective and then a little more in a 6-1 win over Grove City Friday before an overflow sunbaked crowd at the Greyhounds' home facility.
Just third-place in the Ohio Capital Conference Central Division and seeded seventh in the Central District tournament, Orange (22-10) will face 10th-ranked Whitehouse Anthony Wayne (21-3) in a state semifinal at 1 p.m. on June 8 at Canal Park in Akron. The title game is scheduled for 10 a.m. June 10.
This will mark Orange's second trip to the final four. The Pioneers fell to Strongsville 3-2 in a 2017 semifinal.
One measly leadoff infield single by Diego Astacio that grazed the glove of Grove City pitcher Keegan Holmstrom in the second inning paved the way for Orange's all-important first run.
After advancing to third on a pair of fielder's choices, Keegan Knupp tried to squeeze bunt Astacio in from third. Holmstrom snagged the bunt and caught Astacio in a rundown. The throw from third baseman Zak Sigman to the plate clearly beat Astacio, but the Orange All-Ohio first baseman jarred the ball loose from catcher Grady Speegle.
"They got that crazy first run on Grady dropping the ball, and I can't ever remember him doing that before," said Alexander. "Them getting that first run put a little bit of pressure on us. We don't swing it enough well enough to get in a slugfest, but we know with Keegan on the mound, we've always got a chance."
But no one in either dugout could possibly imagine what would occur in the fourth inning.
Orange's Tyler Fuller led off with a double to the centerfield fence. Evan Eichel delivered an RBI single. Keegan Knupp singled and reached second on an ill-advised throw. Casey Covert hit a two-RBI single. Jacob Lattig reached on a throwing error during a sacrifice bunt. Charlie Scholvin ripped a two-RBI double.
The Pioneers scored five runs on six hits off Holmstrom, a junior Ohio State commit who entered with an 8-1 record. It was only the fourth loss in his decorated career.
"Keegan's an absolute stud," Marker said. "Our approach is to try to play Oregon football with pace and try to speed up mindset of the defense. An all-out blitz, you could say, and that's what happened in the fourth."
Covert said it was helpful to get a gauge on Holmstrom, who has an impressive array of pitches and pinpoint control.
"We just tried to get hits through the middle of the field," he said. "We were looking for stuff, like maybe for him to tip pitches or show tendencies. The second time around, we really did some damage in that inning and everybody contributed."
Shaking his head, Alexander said, "I've never seen anyone get to Keegan like that. I'm sure this will continue to refuel him throughout the offseason."
Scholvin, playing in just his second game back since a gruesome injury on April 10, said the Pioneers' approach is simple.
"Just stay within ourselves and try to do the little things," he said.
Grove City (21-11) had its chances to come back but left the bases loaded in the fourth and fifth innings and stranded two runners each in the sixth and seventh.
Called upon to nail down the final out with the bases loaded in Thursday's 7-6 semifinal win over Olentangy Liberty, Tabor (8-1) weathered the storm again. He scattered six hits and struck out five in 6 1/3 innings.
"Nothing in this game compared to the environment of the Liberty game," said Tabor, a Toledo signee. "My confidence coming into this game was unmatched."
Alexander, whose team reached the state title game in 2022, was gracious in defeat. He and Marker are close friends dating to high school when they grew up in the Ohio Valley region. They were training partners throughout college. Marker got his start as JV coach on Alexander's first Grove City team in 2010. Alexander served as best man in Marker's wedding.
Marker was concerned about the psychological state of his team after the emotion-filled semifinal win a day earlier over a second-ranked Liberty squad that had beat Orange three times in the regular season.
"We had some doubt, so we called a meeting at 8:30 p.m. (Thursday) at our facility to make sure we were still grounded," he said. "We have 17 seniors and even installed a leadership council that monitors everybody, including me. Coming back from a loss is relatively easy. Celebration and devastation are two extremes. We want to stay in the middle. That's the kind of group we have."