The journey continues, the fun continues…as the St. Henry Redskins' improbable journey towards the OHSAA Finals and a hoped-for chance at the state title in baseball takes one more, and even bigger, step.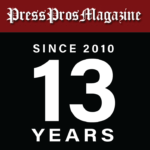 Elida, OH – When Friday's 8-5 win over Delphos St. John in the Division IV regional final was over…St. Henry coach Mike Gast struggled to hide his emotions.
Winning pitcher Devin Delzeith struggled to find the right words to describe what he and the Redskins had just accomplished.
And slugger-for-the day Drew Schwieterman (triple, double, 2 runs scored) struggled to contain an ear-to-ear smile – like something too good to be true!
But it was, and is, true.  For the first time since 2003, when St. Henry actually won the third of its three state titles, Mike Gast's Redskins will be making the trip back to the Final Four next week, where they'll see some familiar faces in their state semi-final game with the Russia Raiders, and possibly some unfamiliar ones in two more semi-finalists, Berlin Hiland and Tiffin Calvert.  And just what does it all mean….?
"I think as a coaching staff we've reflected on this (opportunity),"  said Gast.  "Because there's a lot of really good coaches out there, and we're really fortunate to have some really good baseball players at St. Henry – really good athletes.  That makes it a lot easier for the coaching staff –  makes us a look a lot better.  It's awesome.  I'm really excited for our guys, and this program, and this community…knowing that a lot of really good coaches never got this opportunity."
More than one player echoed the words of Gast, talking about tradition, legacy, and expectations.
"All of my aunts and uncles were great athletes and they've been here many times before,"  said junior Hayden Boeckman,  a great-grandson of legendary St. Henry alum, and major leaguer, Wally Post.  "So I just hope to carry on that legacy for the family."
Good stuff?  Hell, yes, it's good stuff.  It doesn't get any better than playing in the long shadow of Wally Post, who's smiling someplace like he just went 3 for 4, or beat Hank Aaron in Home Run Derby.  And it was good right out of the chute.
The Redskins and Delzeith pitched a scoreless top of the first, then immediately went to work on Dephos St. John starter Braylon Metzger, scoring five times in the bottom of the first…on a one-out walk to Bryce Brookhart, a wild pitch, an RBI single by Boeckman, a booming double to the alley by Drew Schwieterman, back-to-back-to-back walks to Lucas Clune, Nolan Kunkler, and Caden Bergman, and then an RBI single from Delzeith, the ninth hitter in the inning.  Five runs on just three hits had staked Delzeith and the 'Skins to a comfortable seat from which to drive.
But this would not be Devin Delzeith's best day, or his best stuff, as a pesky Delphos St. John batting order began pecking away, scoring single runs in the top of the second, the third, and the fourth.
St. Henry, offensively, was too much for the Blue Jays' pitching, however, and they quickly answered with single runs of their own in the third, fourth, and fifth…on a Schwieterman triple to right and a run-scoring single by Eli Horstman…and another run in the fourth on a Delzeith single, a sac bunt, and a Brookhard single that drove him in…and a Lucas Clune single in the fifth, followed by a triple by Nolan Kunkler to drive in pinch-runner Emmitt LaBrun…8-3, St. Henry.
St. John simply would not go away, scoring on a pair of hits and a dropped fly ball in the infield to score another run in the sixth…an inning that could have been bigger had pinch-runner Brayden Pohlman not over-run third base on a single by catcher Griffin Miracle, turning what could have been as much as a three-run inning into a single run, and making the top of the seventh a much different matter for Devin Delzeith, who led 8-4, instead of perhaps 8-6.
Because, as it was St. John came after him again in the seventh.  Following a leadoff error by second baseman Ethan Nietfield, St. John's Landon Grothaus lined a double to drive in Tyce McLain to cut the margin to 8-5.  It also brought Mike Gast to the mound, just to settle things down, reset some confidence, and refocus on the final three outs of the game.
Delzeith then got Braylon Metzger on the ground ball to shortstop.
But Cam Elwer got on with one out when Bryce Brookhart mishandled a ground ball to third.
Then right fielder Jack Gerker lifted a harmless fly ball to left field for the second out.
And down to their final hitter, first baseman TJ Werts fished for a couple of Delzeith curveballs in the dirt and came up empty…a strike out to finish the game and set the GPS for Akron later in the week.
St. Henry won it with 8 runs on 11 hits and committed three errors.  They left five on base.
St. John finished 21-10 for the year with 5 runs on 9 hits and played error-free baseball, stranding six men on base.
"We weren't as good as we could possibly be,"  said Gast, afterward, the emotion of the moment evident in his voice.  "But Devin battled through and we did enough offensively to win the game.  The five runs in the first were a big boost, but like we talked about yesterday, we couldn't afford to be content.  We added some runs (in the third, fourth, and fifth) that proved to be big for us."
So many people who showed up to witness…and so many family connections to titles past and the last appearance in the Final Four twenty years ago.
"I would have like to have had one of those titles as a player,"  Gast grinned when asked about the legacies.  He graduated from St. Henry four years after their last title in 2003.  "But there's a lot of families, and people that were around back then, a couple of '99s, 2000s, so it's special for all of us, for sure."
Devin Delzeith was beat – exhausted from the stress of competition, the moment, and 92-degree heat at first pitch.
"He's a really special kid,"  said Gast.  "Given the moment, he wasn't fazed at all."
"I just tried to battle, to get through things,"  said Delzeith, following the trophy presentation and hundreds of photos for posterity.
"My guys made plays, they scored runs like they always do, and any way to get an out was OK.  It really felt good to get five runs in the first inning.  Just throw strikes, it doesn't matter if they scored runs, one, two, three.  We scored more runs.  It didn't matter to me."
Three different players, Delzeith, Boeckman, and Schwieterman had a multi-hit game.  But Schwieterman had the two boomers early that gave the offense a confidence that you could feel…that there would be more there later in the game if they needed it.
"It feels good to have double-digits hits back-to-back like we had,"  he smiled.  "Whenever we have double-digits hits it's good, we have amazing pitching, and it's just a lot of fun to play high school baseball.  We're going out there to win and compete.  I don't know what kind of fun we'll have next week, but it's going to be awesome."
At the rate their going that's a pretty good bet.  And Russia proved last year that you don't have to have Nolan Ryan on the mound…just throw strikes, make some plays, and score some runs.  Ironically, the Raiders continue to do that and it's gotten them back to Akron for a second year in a row to defend last year's title.
But first…they have to get past St. Henry (24-6), and odds are it won't be as easy as it was on April 8th, when they beat the Redskins, 6-4.
So how good is this tournament shaping up to be?
Like Drew Schwieterman said:  Awesome…!