On the brink of exiting the state semifinals by run rule, Parkway stiffened its resolve and made Hopewell-Loudon go the distance in a 9-1 loss that will make the Panthers hungry for a return in 2024.
By Jarrod Ulrey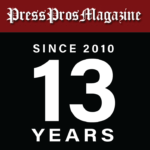 AKRON, Ohio – It wasn't difficult for Parkway coach Trey Stover or his players to look at the big picture following a 9-1 loss to Hopewell-Loudon in a Division IV state semifinal Friday at Firestone Stadium in Akron.
The Panthers ran into what some might call a buzzsaw.
The Chieftains head into the state championship game Saturday with a 31-0 record that includes 24 wins by run-rule, with two of those victories coming during the postseason.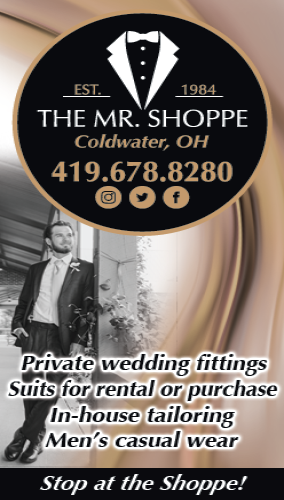 There were moments that it seemed as though Hopewell-Loudon might add to that number, considering it put together a five-run second inning to take a 7-0 lead, but Parkway showed the kind of heart that Stover has come to expect from the program as it made its first state-tournament appearance since 2013, despite having just one senior.
"I just want to say how proud I am of these girls," Stover said. "We had a great season, a great run and kind of ran into a great pitcher today and a really, really good hitting team that hits it into a lot of gaps and scored some big runs early to put us in a hole.
"Our motto all year has been to never give up. That team had played 30 games, and (24) were run rules. There were a couple times there where it was close, but that just shows our heart and our grit. They battled until the last out and I'm very proud of them."
Parkway, which finished 21-6, fell into a 2-0 hole in the first inning when Chieftains senior center fielder Taryn Hampton walked and moved to second on a sacrifice bunt, senior catcher Shea Harper was hit by a pitch and sophomore right fielder Sidney Brickner tripled to drive both in. Brickner had gone 0-for-8 during the regional tournament.
"I just knew the stuff I needed to fix and I just relaxed," Brickner said.
In the Chieftains second inning, senior first baseman Ashley Daniel led off with a single and moved to second on a sacrifice. After both sophomore second baseman Brynn Sendelbach and sophomore left fielder Addison Siebenaller walked to load the bases, Hampton followed with a two-run double, junior shortstop Kylee Malagon singled in two runs and Harper added an RBI-single.
That knocked starter Meg Henkle from the game after 1 1/3 innings, with freshman Bryn Schoenleben pitching the game's remainder.
Schoenleben allowed six hits and two runs over the final 4 2/3 innings.
"I just think (Henkle) didn't have command of her curveball and her screwball, which has really been kind of carrying her the last few weeks," Stover said. "It's tough to throw quality pitches when you're behind in the count against a really good hitting team.
"Bryn was huge tonight. She's kind of just been that girl that has to be on call at any point in the game. There are nights she's ready to go and we don't need her and nights where we need her to step in early like we did tonight. I'm really proud of the way she threw that riseball and was hitting her spots. She really settled in and threw a great game for us."
Brickner added an RBI-triple in the fourth and Chieftains junior pitcher Isabelle Beidelschies had a two-run double in the sixth to make it 9-0.
In the Panthers top of the seventh, freshman third baseman Emmery Temple walked and freshman shortstop Brittyn Bruns reached on a fielder's choice. Beidelschies retired the next two batters, but junior first baseman Paige Stephenson singled to drive in Temple for Parkway's only run.
Beidelschies walked four and gave up five hits while throwing a complete game for the Chieftains.
"I'd like to tip my hat to Parkway," Hopewell-Loudon coach Tony Malagon said. "They stuck around and could have given up when it was 7-0, but they kept fighting. We came down here and looked at is as a business trip. One inning a game, we usually score a few runs. We try not to hang our hat on that, but usually through the whole season, that's how it's been. We try to hold them down and try to nickel and dime it, kind of wait and see where we can do some damage. They just stay nice and poised, and when we get a few runs ahead, that kind of takes the pressure off."
The only senior in Parkway's program was Maddie Jacobs, who was the designated player in the state semi.
"Last year, we didn't have the best season," said Stephenson, whose team lost in the second round of the district tournament a year ago. "We lost quite a few seniors and I was really proud we got this far and had a really good season this year."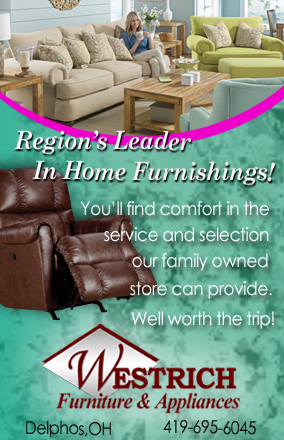 The Panthers were making just their fourth state tournament appearance, with the others coming in 1997, 1998 and 2013.
"We've been really preaching to play for each other, trust each other and play together," said Stover, who completed his third season as coach. "It took a couple years, but I think they finally figured out that not one person is going to win a game for us. We've got a great group of team players. We've got a great defense and they just finally realized we can do a lot when we work together and stick together.
"It doesn't matter who's coming back. Every year's going to be different. Every team's going to have a different makeup. Never take any day for granted. It's been 10 years since Parkway's been back to the state tournament. We've only been here four times in our program history, and we've had a very, very successful program, so to get here is very special. … We're going to work hard to try to get back here next year."