Having claimed the 2022 Division IV state championship with a post-season run that surprised some, Russia caught no one off guard this year and yet is heading back to Akron within two wins of duplicating its achievement.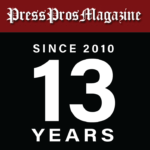 Fairborn, OH – Expectations get a bad rap these days, as if they can only be an anvil, an albatross or an anchor, dragging those burdened by them beneath the tidal wave they inflict.
There's a flip side to the anticipation of excellence, of course, but we don't speak favorably of it very often in this era where having talent, honing it and owning up to where it can take you requires personal accountability.
That's out of style everywhere but a few places, thankfully one of them being the village of Russia, where a special group of young men on Friday again showed that pressure needn't solely be something that bursts a pipe, but also an asset that forces achievement through the tiniest of openings.
That's why the Raiders (25-6) will be back in the Division IV baseball state semifinals this coming weekend to defend their 2022 state championship.
Not because they were handed the regional championship at Wright State's Nischwitz Stadium, but because Russia used the muscle built from carrying big expectations all season and flexed it throughout a 4-1 regional championship win over Southeastern.
"We knew after winning the state last year that we'd have a big bounty on our heads," sophomore Braylon Cordonnier said. "Everybody wanted to take us down, but that also helped us prepare for these kinds of games. When you know other teams are going to give you everything they have, you better be ready to go after them."
Cordonnier typified that stiff backbone better than anyone amid temperatures topping 90 degrees on the all-turf field, which heightened the heat index above 100.
He kept Southeastern off balance all day, then pitched out of a one-out, runners-on-second-and-third jam in the bottom of the sixth after Russia scored three times to break a 1-1 tie in the top of the fifth.
Coach Kevin Phlipot visited the mound briefly during the one dicey predicament Cordonnier faced, after which he struck out Cole Erskine looking and Aidan Harbage swinging.
"I went out there just to slow things down, to give him a mental break and let him get a breather," Phlipot said. "I let him know he had a short leash, but he was fine. 'Just get some outs.' "
After dismissing that threat, Cordonnier set the side down in order in the seventh, fanning the final two hitters and thus four of the last five Trojans to come to the plate, running his strikeout total to nine.
The only run Cordonnier allowed was unearned, scoring when catcher Caleb Unverferth dropped a throw from third-baseman Hayden Quinter after a Southeastern runner rounded the bag on an infield hit and was otherwise destined to be out at home.
That atypical mistake could have tightened the Raiders' psyche, just as a series of questionable calls that forced them to go extra innings in a semifinal win over Berne Union could have unnerved them on Thursday.
But where other teams carrying the load of an entire village's expectations might crumble or curl into the fetal position, Russia responds to such adversity as if it knows there's more gas in the tank no matter how brightly the warning lamp glows.
"You can't underestimate the importance of the experience we have," Phlipot said. "That goes with this group. The big-game experience, that's important."
It is more than having been there, of course. Otherwise, the Buffalo Bills wouldn't have lost three straight Super Bowls.
Delivering under duress requires something stronger than simply wanting to win or nursing a grudge.
If that's all it took, Southeastern (15-10) would have been celebrating at day's end.
After all, the Trojans made no secret of their desire for a rematch with Russia, leaving a headline from last season's 6-2 regional semifinal loss to the Raiders in their dugout the day before for Cordonnier and company to see.
"We knew they wanted to get in our heads by leaving that up there," Cordonnier said. "I guess they felt like one bad inning caused that loss. We just took that as a sign that we could find a way to beat them."
Of course, myriad teams and individuals have long carried a chip on their shoulder, only to discover they'd have been wiser to avoid a rematch than covet one.
"That's why I love the game of baseball," Southeastern coach Darron Routzahn said. " That's what the game and life is all about. Now, you have to take the adversity and the downfalls to not just get better as a baseball player, but as a person and move on."
In that summation, Routzahn might have hit on something that explains why this group of Raiders is back within two victories of a second state title.
Oh, sure, they're talented, and, of course, confident off the tournament run that took them to the championship last spring.
But in between that season and this one, there was the emotional blow of losing beloved basketball coach Dave Borchers in a summer car accident in which he was an innocent victim of a reckless driver.
That drove this group to dedicate the basketball season to Borchers' memory, which is a debilitating weight placed upon such young shoulders.
The Raiders got all the way to the state semifinals before running into one of those AAU super-teams with a roster boasting multiple Power 5 Division I offers.
There's considerably less of that allowed nonsense in high school baseball, particularly at the the small school level, and Phlipot was quick to point out that the first five in his batting order are the same five who started for the Raiders in hoops.
That group accounted for Russia's decisive three-run rally in the fifth after Jude Counts' sacrifice fly in the fourth got his team out to a 1-0 lead.
Southeastern tied it in the last of that frame via the Raiders' only fielding mistake, but Brayden Monnin's two-out single to center scored Xavier Phlipot, who also singled, to break the tie and Quinter followed with a two-run single up the middle.
"This feels amazing," Quinter said after joining his teammates in a post-game, celebratory dogpile. "We knew we would get everybody's best shot every game this year. To come out on top again…for the second time – the third, really, if you count basketball – it just feels great every single time."