It's been a whirlwind past few days for Grove City senior pitcher Zak Sigman, who celebrated his commitment to Ohio State as a preferred walk-on with a four-hit shutout of Hilliard Darby in a regional semifinal. Sigman also drove in a run for the Greyhounds, who will face Olentangy Orange in the title game at 5 p.m. Friday.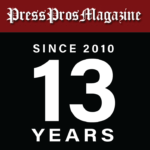 Grove City, OH – While his teammates celebrated a regional win on their home field, senior Zak Sigman spent about 15 minutes running wind sprints up and down the basepaths.
"The wind sprints don't feel very good, but I had to get the lactic acid out," said Sigman, one of the Greyounds' two aces and a part-time third baseman.
That was about the only discomfort Sigman would experience all day in a workmanlike 2-0 shutout of Hilliard Darby. The hard-throwing right-hander scattered four hits with 10 strikeouts and five walks in a complete-game effort.
"I think everybody kind of knew going in that it could be a pitcher's duel between me and Cam (Gilkerson), who is an amazing pitcher," Sigman said. "My whole mindset coming in was to just throw as many strikes as I could and let my defense do their thing behind me."
Sigman fought off major trouble in the second and fourth innings and helped his own cause with an RBI single in the fifth to give the Greyhounds (21-10) a 2-0 lead.
As fate would have it, this was exactly the same outcome as last year's regional semifinal, with the same two pitchers going the distance.
"Sig's been special all year and is great in big moments so we knew he would rise to the occasion," Grove City coach Ryan Alexander said. "We call it 1A and 1B with Keegan (Holmstrom) and Sig.
"Our rationale coming in was to go with Sig today and if we were fortunate enough to win, we'd have Keegan (a left-hander) available for the championship game against Liberty or Orange, both of whom have a lot of left-handed hitters. It was the same formula we used last year in getting to the state, so why not try it again?"
Holmstrom (8-1) will face Olentangy Orange at 5 p.m. Friday in search of a return trip to Canal Park in Akron for the state tournament. The Greyhounds reached the Division I title game last season before falling to Sylvania Northview.
In improving his season record to 6-3, Sigman's week only got better. Just a few days ago, he committed to Ohio State as a preferred walk-on. Holmstrom, a junior, will join him at OSU in 2025.
"That just happened completely out of the blue," Sigman said of his OSU offer. "I had emailed them a bunch of times asking them to take a look at me. I didn't know that they were interested at all. I want to focus on pitching there."
Alexander had been working the phones and sending video to college programs all season.
"Gosh, I think there were at least 30 teams I reached to about Sig," Alexander said. "A lot of them were interested but because of all these extra years guys are getting because of the COVID year, it's a little more difficult. Ohio State has always been his dream school. Sig probably doesn't realize it, but OSU's coaches saw us several times this year when he was hitting 88 to 92 (miles per hour). I knew they liked him."
Sigman got out of a bases-loaded, no-out jam in the second, due in part to Darby making a baserunning gaffe that created a rundown.
With two out in the home second, Grady Speegle singled, Logan Highley walked and Connor Hix delivered an RBI single.
Darby (19-11) got baserunners to second and third in the fourth but again came away empty.
"We had lots of traffic at times, but we just couldn't get the big hit," Panthers veteran coach Chris Fugitt said. "We had a few baserunning blunders, and the longer you go in the tournament, the more those things tend to hurt you. Sigman throws strikes with two or three pitches and made it tough on us all day. We're limited in what we can do. We need a two-out hit or RBI to break through and we just couldn't get it."
Gilkerson, who entered with a 7-2 record and a 0.66 ERA with 75 strikeouts and six complete games, was the hard luck loser. The Wright State signee, who also is the Panthers' most dangerous hitter, was on deck when Sigman struck out Gavin Casper to end the game.