The longer it lasted, the dicier it became Thursday when defending state champion Russia couldn't pull away. Thankfully, the Raiders' Xavier Phlipot had things firmly in control until his teammates broke through with a game-winning rally.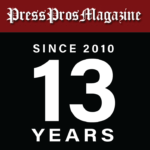 Springfield, OH – Russia coach Kevin Phlipot will get the chance to address his team with another pre-game message on Friday, and he'll likely craft his words more carefully than he did Thursday before the Raiders' Division IV regional semifinal.
Accuracy wasn't the problem with what Phlipot said prior to his defending state champions' 4-0 escape in eight innings against Berne Union at Carleton Davidson Stadium.
If anything, Phlipot was far too accurate.
He just didn't pound his palm for emphasis nearly to the degree he'd have been justified.
"It ended the way it should have ended, but I was beginning to wonder," a relieved Phlipot exhaled afterward. "My comment beforehand was, 'Let's persevere today,' and that's exactly what we ended up doing."
The way Russia's advance to a 2 p.m. Friday regional final against Southeastern unfolded, it seemed the Raiders would break through and seize control virtually every inning.
Except they never did, and with every passing missed opportunity – and missed call – the drama heightened and the doubt increased.
"We were getting runners in position and making them make plays," Raiders' third-baseman Hayden Quinter said. "They just kept making them and, uh, some other things happened that just took all the energy out of us. We were getting pretty drained mentally."
Quinter's well-placed, "uh," said what no player is supposed to utter after a victory.
After all, no lawyer appeals a case they won, so it's a very good thing Russia moved on. Otherwise, the class-action suit emanating from Shelby County would have landed on the Ohio High School Athletic Association's doorstep by dawn.
Put simply, Russia should have never needed its four-run rally in the top of the eighth had home plate umpire David Gramke not blown a clear safe call on Brayden Monnin when he scored – OK, attempted to score – from third base on an infield grounder in the sixth.
Monnin clearly beat the tag, and everyone in the ballpark saw it except the one person who needed to see it for Russia to take the lead.
On the heels of another questionable out call on a suicide squeeze at the plate in the fourth, and a bang-bang play at third in the fifth that also went against the Raiders and denied them the go-ahead run just 90 feet away with only one out…it was safe to say that by then the Russia cheering section was plenty salty, without the benefit of popcorn.
"We played great and we stayed in it the whole time," Kevin Phlipot said. "Everything went against us. We did so many things right. We'd get the momentum, then the play at the plate…out…we're done. That sucks it out of you.
"The next inning, same thing. Bang-bang play, the call doesn't go our way. Bam, we're down. Then, again. We score. The dugout is screaming. And then, again, it's crickets."
Thankfully for the Raiders, senior right-hander Xavier Phlipot never flinched.
Bothered by elbow issues during the season, he went the distance, limiting Berne Union to three hits, while walking one and stranding four.
"Xavier pitched amazing," Quinter said. "He kept us going the whole game."
Phlipot set the Rockets down in order six times, throwing just 93 pitches. Berne Union threatened in the third and fifth, but Phlipot pitched out of one-out, runners-at-second-and-third dilemmas both times.
"I've been building my way back," he said. "This is the first time I've thrown that many pitches. I've been working my way up. That fifth inning, once I got out of that jam, I sorta got a second wind. I was able to get through the last couple innings without much trouble."
Phlipot set down the last nine he faced after center-fielder Zane Shappie chased down William Bolton's drive into the gap, ending the fifth with a tumbling, falling-backward catch.
"At first, I thought it was right to him," Phlipot said. "Then I saw him on his horse and it was carrying a lot more than I thought it was. Thank goodness he caught it."
Berne Union's best, and last, threat averted, Russia used Monnin's one-out double to craft another threat in the sixth.
Quinter walked and both runners advanced on a wild pitch, after which Berne Union brought the infield in and Felix Francis sent a grounder to second base.
Monnin bolted home and slid in head-first as the throw arrived up the first-base line. The call wasn't close, nor even remotely debateable, but Gramke got it wrong and the scoreless tie prevailed.
Phlipot kept dealing zeros to keep his team alive and the Raiders finally rewarded him with a breakthrough in the eighth against Austin Snyder, the third Berne Union pitcher.
Shappie started it by taking a slow curve off his batting helmet, then Braylon Cordonnier reached when Snyder misplayed a sacrifice bunt. Monnin walked to load the bases, which made Kevin Phlipot a soothsayer for the second time on the day.
"Right before the inning, I went up to Hayden and said, 'It's going to come down to you,' " the Russia coach said. " 'Be ready.' "
Quinter, who took a called third strike in the first inning with the bases loaded, delivered a ground ball through the right side to score two runs.
Monnin went to third and later scored on Felix Francis' ground ball, then Quinter scored on Cooper Unverferth's sacrifice fly.
All that remained was another 1-2-3 inning for the Raiders to move within a victory of getting back to the state semifinals.
"He's our No. 1 for the fact that he's been there," Kevin Phlipot said of Xavier Phlipot. "He's been our best all year, because that's what he does. He's not 82 or 83 (miles-per-hour), but he's the best damn pitcher in Division 4, bar none."