Reliever Jacob Tabor struck out Noah Mathis with the bases loaded and two out in the seventh inning as Olentangy Orange knocked off Olentangy Liberty, 7-6, in a wild Division I regional semifinal. Liberty, second-ranked in the final state coach poll, won all three regular-season meetings.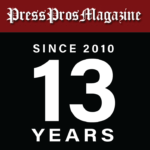 Grove City, OH – Jacob Tabor took the ball from Olentangy Orange coach Tom Marker Thursday with just one job: Stave off a stunning five-run rally in the bottom of the seventh inning by rival Olentangy Liberty with a trip to the Elite Eight hanging by a thread.
Tabor, 7-1 as a starter this season, had never been thrust into such a high-stakes situation. In fact, his mind already presumably had begun drifting to his potential start in the regional title game Friday.
"I never could have told you this was going to happen … not like that," the senior left-hander said with a sheepish grin after getting a game-ending strikeout to seal Orange's 7-6 upset of second-ranked Liberty in a tense semifinal at Grove City. The Patriots won all three Ohio Capital Conference Central Division matchups.
Orange's co-ace, Cole Cahill, had breezed through the first six innings, holding Liberty's potent offense, scoring over eight runs per game, to just five hits. Marker wanted badly to let Cahill (7-2) finish the game, but at well over 100 pitches the lefty clearly was showing signs of fatigue on the 90-degree day.
"I told Cole before the seventh, 'If you give up six runs, you've got to quit the game,' '' Marker said in a joking manner in attempts to keep Cahill loose. The ploy didn't work. The Patriots parlayed a double, two singles, a walk and a wild pitch into a run, forcing Marker to call on reliever Diego Astacio with the bases loaded and two out.
After a wild pitch made it 7-3, Brock Amelung hit a two-RBI single. Connor Mick kept the train rolling with a single and Josh Bercaw followed with an infield single, cutting the Patriots' deficit to 7-6.
Tabor then was called on to get the final out.
"I told Marker when he came over to me that I was not going to lose that game," Tabor said.
He promptly walked Josh Stickel to load the bases. But then he reached back and struck out Noah Mathis swinging to thwart Liberty's rally.
"That's just the way we've been all year … do whatever it takes to get the job done," Marker said. "Our mantra all year has been to play fast, but I told the guys that we're here now. Just be yourselves and play the game and trust that we can end up on top."
Neither Marker nor his players could describe the psyche of a team that had fallen to Liberty three times, although two were one-run affairs.
"I don't think we came in thinking we were underdogs or anything like that," Cahill said. "We just came in with a game plan and executed it. Liberty is a tough team for sure, but we had all the confidence in the world we could beat them."
Orange (21-10) set the tone by grabbing a 3-0 lead in the top of the first inning.
Shortstop Charlie Scholvin hit an infield single and took second on a wild pitch by starter Colin Bester (7-2). Cahill brought him home with an RBI single.
A single by Astacio and a long fly out by Tyler Fuller moved both runners up a base. Evan Eichel walked and Cahill scored on a wild pitch. With runners on the corners, a daring double steal scored a third run.
The Pioneers tacked on two more runs in the third. An errant pickoff attempt, a throwing error by freshman reliever Parker Van Engelenhoven and a blown rundown by his defense plated two runs. Cahill and Astacio each drove in a run in the fourth to give Orange a seemingly-insurmountable 7-1 lead.
Liberty (27-4) pounded out six of its 11 hits in the seventh-inning, but came a base knock short of completing the comeback.
It was an especially emotional game for Scholvin, who was playing for the first time since suffering a broken collarbone, a punctured lung and a broken hand in an ugly collision with left fielder Luke Shearer during a game on April 10.
Shearer suffered a torn ACL, but Scholvin held out hope for a return.
"It was the hardest six or seven weeks I've ever been through," Scholvin said. "The doc said it would be eight-to-10 weeks but my mindset was to get back with the guys in orange-and-blue before we were done.
"I figured we would be going through Liberty once again if we were going to make it this far. To be able to come out and do this, and to contribute in getting us the lead, felt absolutely amazing. It was like a dream come true."
Cahill, Tabor and Scholvin all have signed with Toledo and will remain teammates next season.