A quick hook couldn't cancel a gamble gone wrong, thrusting Bradford into an immediate hole it couldn't escape in a regional semifinal loss that ended the Railroaders' record-setting season.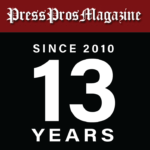 Springfield, OH – The raucous celebration common to a regional semifinal victory understandably evaded Bradford on Thursday afternoon once its 6-0 loss to Southeastern ended in one-hit, nine-strikeout frustration at Carleton Davidson Stadium.
The puzzling part was the lack of euphoria emanating from the opposing dugout.
Workmanlike, matter-of-fact, second-nature…whatever description conveys something between a yawn and outright indifference typified Southeastern's reaction to a shutout win that was never imperiled after the Trojans struck for two runs with two outs in the first inning.
"I think that kind of rattled them," Southeastern coach Darron Routzahn said of Bradford. "They're from the north. They play a different style and a different attitude of baseball.
"They don't think that others can compete. We showed them right from the beginning that we're going to punch you in the mouth and we're going to keep going."
What did Bradford do to inspire that sort of not-so-veiled disrespect?
Not much of anything, really, except that the Railroaders hail from the same general vicinity as defending state champion Russia, who's been stuck in Southeastern's craw since a 6-2 loss to the Raiders last year in the regional semis.
As the Trojans were taking advantage of every opportunity Bradford presented – and there were plenty, given six walks, a hit batsman and a balk with a runner at third base – a headline from Southeastern's regional semifinal loss to Russia last season loomed atop the dugout bulletin board.
Russia won that matchup, 6-2, scoring all of its runs in the fourth inning, which Southeastern clearly has neither forgotten nor forgiven.
"We put up the score from that game everywhere," winning pitcher Zach McKee said. "We're ready to come back and play them. We've thought about it ever since last year."
The Trojans (15-9) will get their wish Friday at 2 p.m. at Wright State, where Russia awaits after its extra-inning win over Berne Union in the other Thursday semifinal.
McKee set down the first nine Bradford hitters, faced the minimum through four despite hitting lead-off man Tucker Miller with one of the few curveballs that weren't called a strike, allowed his only hit in the fifth and stranded four runners over the final three innings.
"Their kid pitched a great game," Sturwold said of McKee, who's now 8-1 on the year with a sub 1.50 ERA. "He's a polished pitcher. We're not there yet with our pitchers. But we'll get there."
The Railroaders (21-11) took a risk starting left-hander Landon Wills, keeping Miller in reserve, Sturwold said, "for the first sign of distress."
That, unfortunately for Bradford, came quickly, with a lead-off walk and a one-out single putting Southeastern runners at first and third with one out in the top of the first inning.
Sturwold immediately summoned Miller from shortstop, and he retired McKee on a grounder to the mound, holding the runner at third.
But Kason Spears followed with a single to right field that landed just inside the foul line, scoring two and giving McKee all the runs he would need.
"We knew Russia was really good, so we gambled," Sturwold said. "The kid getting the two-out hit in the first inning was huge for them. That swung the momentum. If we get that kid out, it's still 0-0."
But it wasn't, and Southeastern doubled its lead in the second with plenty of help from the Railroaders.
A hit batter, two walks, three wild pitches and an infield single scored two more as Miller struggled to find his rhythm without the benefit of any pregame warmup.
"He's done this all year where we bring him in to snuff out a rally," Sturwold said. "In hindsight, maybe we should have thrown him. Our thoughts were, he was going to throw a lot of pitches this weekend. We didn't want to gas him in 90-degree weather."
Once acclimated, Miller shut down the Trojans in the third and fourth, but a single, a walk and a balk plated another run in the fifth and Southeastern parlayed another walk in the sixth into its final run.
"Tucker has thrown better," Sturwold said. "He did a nice job. He competed. They had some nice at-bats. They had some extended at-bats. They played a real solid ballgame."
McKee committed Southeastern's only error, but he benefited from some solid defensive plays by left-fielder Cole Walton, who took care of a pair of solid shots off the bat of Bradford's Owen Canan.
"They made some nice plays behind him and they had several two-out hits," Sturwold said. "They played a great ballgame. My hat is off to them."
"I'm proud of my team. We had a great year, a record-setting year at Bradford, with 21 wins. That's the first 20 win season at Bradford. We'll be back here."