In two excellently played games St. Henry and surprising Delphos St. John prevailed to meet in Friday's Division IV northwest regional final…with a trip to Akron waiting for the winner.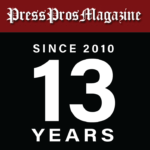 Elida, OH – In all of high school sports there's probably no more heavy responsibility.  With a trip to the state finals on the line…to be the starting pitcher in the regional semi-final game, and the opportunity to give your team at least a chance to advance to the regional title game for a chance to make the Final Four.
That was the backdrop of Thursday afternoon's Division IV regional semi-final in the Elida with MAC representatives St. Henry (23-6) and Delphos St. John playing Pioneer North Central and Columbus Grove, respectively, in the penultimate one-and-done scenario.  Win and live to play another day.  Lose, and go home, after being that close to the state Final Four.
Lucas Clune pitched St. Henry to Friday's final in the first game, a 5-1 win over North Central, giving up just a run on three hits in five innings.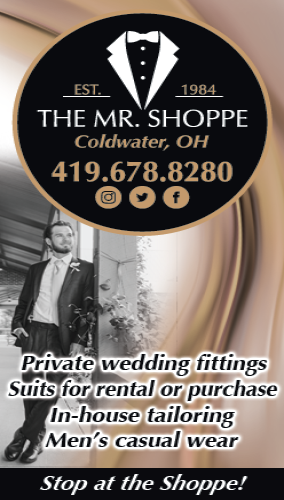 Two hours following, Delphos St. John rode the unpredicted and timely performance of Elwer to a 4-0 win over favored Columbus Grove – Elwer stunning the Bulldogs with a 3-hit, complete game performance in the biggest competitive opportunity of his life.
"I don't know if I had an experience like this in basketball this year,"  said Elwer afterwards.  He was, by most mention, the top freshman performer in MAC basektball last winter, averaging 20 points a game.
"But this was fun, and the way I responded to some adversity in the first inning…it was awesome.  I think it might rank above basketball."
But in the afternoon's first game Clune was stunning for the fact of his command, and control, in the Redskins' biggest game of the year – they're all the biggest now – and his ability to overcome the control issues that had plagued him previously.  Through five innings he shut out the Eagles from North Central on just one hit and three walks, more than enough time for the 'Skins' offense to put points on the board.
St. Henry scored a pair in the second on a walk and stolen base by Nolan Kunkler, then an RBI single by second baseman Logan Link, then an RBI double by shortstop Bryce Brookhart…2-0, St. Henry.
In the fifth, they blew things open with a leadoff single by first baseman Drew Schwieterman, a sac bunt by Eli Horstman, then a walk to Kunkler and a ringing double by catcher Caden Bergman.  Third baseman Devin Delzeith followed with another double and by the time North Central pitcher Sam Moore, and reliever Ben Pettit, could produce the final out the Redskins had increased their margin to 5-0.
Clune had pitched out of trouble in the fifth, when a pair of walks and an error by Schwieterman at first base loaded the bases with one out.
But the sixth wasn't so kind to him.  He started by throwing the first pitch of the inning behind the leadoff hitter, and after a base hit and back-to-back walks, his day was done…in favor of reliever Ethan Nietfeld.  Nietfeld got out of the inning, allowing only one of the inherited runners to score, a footnote, as it turned out, to Clune's ability to shut things down for 15 precious outs, prior.

"Today, and what I was able to do, was awesome," Clune would say later.  "I was confident in myself, and confident in my defense behind me.  It was a really good feeling.
"Confidence is huge, because earlier in the year I had struggled quite a bit.  And it's easy to get down on yourself.  But the coaches, and my teammates, helped with keeping my head up and I got a little bit hot towards the end of the season.  I started pitching well, and I've been able to carry that into the tournament.  But I was gassed in the sixth inning.  I told Coach Gast that I had one more inning, but I'm a competitor that loves to go out and pitch, and maybe that was a little bit selfish on my part."
Nietfeld came out for the seventh, to close, but immediately ran into trouble after back-to-back hits, struggling with his own confidence in that particular moment.  Coach Mike Gast was taking no chances, and brought in Devin Delzeith to wipe out whatever momentum North Central could count on from those two back-to-back hits.  Delzeith gave up a hit, but quickly retired the side to close out the win.
St. Hank won it with 5 runs on 11 hits and committed one error.
North Central had 1 run on 3 hits and committed 3 errors.
But the story of the game was Clune…that, and the timely hitting that accounted for 5 runs on 11 hits;  and the aggressive base running that racked up seven steals in seven attempts.  North Central, as it turned out, was defenseless against the Redskins' superior skills on the bases.
"It took us a while, going back and forth, to figure out who we needed to pitch today,"  said Gast, afterwards.  "When you're in regionals everyone's a quality team, but ultimately we decided that Lucas was going to give us a chance to win – that we'd have our best chance to get our of here with Devin on the mound tomorrow.  So, Lucas has thrown really well his last four or five starts, and he was really good today.  He threw all of his pitches for strikes, which made his fastball that much better."
In the nightcap…it was all Cam Elwer, pitching a three-hit shutout, shutting down an athletic and determined Columbus Grove team (23-7) for six innings, until the Blue Jays finally erupted in the top of the seventh against Grove starter Skip Halker to score four runs on three hits, aided by a walk and a hit batsman, to win their 14th game of the season, 4-0.
In one of 2023's best-played high school baseball games, both teams probed for opportunities to score throughout, but Elwer and Halker continually snuffed those opportunities…Elwer impressively retiring the final 13 batters in a row to finish out the 4-0 win.
They finally won it in the top of the seventh when after an infield error by Grove allowed catcher Griffin Miracle to reach base with one out, pitch-runner Brayden Pohlman scored all the way from first base on a double to right center by Blue Jays second baseman Landon Grothaus.  Pohlman got his hand on home plate a split second prior to be tagged.
"It was close,"  said Pohlman.  "But I knew I had my hand on home plate, and a split second later I felt the tag."
Elwer took things from there, retiring the side in the bottom of the seventh on a a foul popup outside first base and a pair of strikeouts.
"I struggled a little bit in the first two innings,"  he added later.  "But I felt things kick in when I got my off-speed stuff back after the third inning.  I started hitting spots with my curve and changeup and that gave me a lot of confidence to finish things out."
"He's an athlete,"  said Jays' coach Jerry Jackson.  "He wants the ball in his hand, and he was going to battle to the bitter end.  You could tell…the longer he was out there the more comfortable he was getting with all three of his pitches.  It was a great team win, and it represented the way our team is made up.  We've had good pitching, good defense, and timely hitting.  And that's been our success this year.  Today was not easy for 15-, 16-, and 17-year old kids to get through six hard innings and win it in the seventh.  But it showed that baseball is in their heart, and that they have a lot of heart.  You can tell."
Now, it leads to another exciting MAC moment – an all MAC regional final on Friday at 5 pm.
"Mike Gast has a great program at St. Henry, they're a great team, and we can't wait to play against them,"  said Jackson.  "I want a chance to take them down."