Despite a strong start, St. Henry had to endure a shaking finish to beat Marion Local in the Division IV district finals, advancing to the regional round of the tournament for the first time in thirteen years.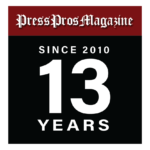 Coldwater, OH – Titles, as we all know, come hard, regardless of size.  There's always that one last obstacle to overcome, regardless of the opponent, or the score.
And that's exactly what the St. Henry Redskins discovered in the top of the sixth inning Friday, when buoyed by an 8-0 lead, they saw Marion Local (11-17) come back to score three times in the sixth, and twice in the top of the seventh, before Redskins reliever David Clune finally got the game's final out.  St. Henry won 8-5, to run its record to 22-6 (Max Preps), claim the District 4 title, and advance to next week's OHSAA regional round for the first time in 13 years – 2010.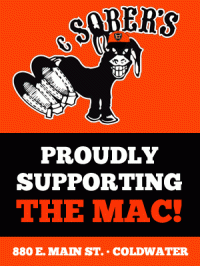 "I can't lie, my legs were shaking a little bit when we went out there for the first pitch,"  said senior Bryce Brookhart.  "It was a big game.  We hadn't won to get to the regional round for thirteen years.  But the whole town was here to support us, and our coach told us that we were the most prepared team.  I think that helped us a lot."
One could make the case, even, that after winning the MAC title with a perfect 9-0 mark, St. Henry had everything to lose…so long the wait, and so great the anticipation of a return to the state title days during the days of John Dorner as coach.
And there was that sense of  'Oh, no' during the final six outs, given that Marion Local had just two hits for the game…and the fact that three walks and three throwing errors in the final two innings all but handed the Flyers the key to home plate.
But an almost heroic recovery by sophomore reliever David Clune, and his strikeout of Marion's Ethan Heitkamp for the game's final out, provided an even bigger 'what a relief' moment when it was over.
"Nerves, I'm sure,"  said Redskins coach Mike Gast, wearing a relieved smile of his own.  "We've been pretty good defensively this year, and David Clune has pitched well for us, so probably a little bit of nerves.  Hopefully, this has been a learning experience."
The tension did build off the first two innings.  Marion brought a great crowd – a big student section that cheered and jeered at every ball and strike call.  And the St. Henry side was no less supportive, hoping for one more win to further validate their already memorable season.
But neither team could do anything with the bats against Marion starter Ian Rindler, and Redskins starter Lucas Clune.  Clune, who had control issues throughout the season, settled in quickly, pitching to contact and striking out a pair in the second inning.  And Rindler, who didn't throw that hard, induced St. Henry to put the ball in the play, but always right at a Flyer fielder with a glove.

That all changed in the bottom of the third.  Rindler walked the first two men he faced.  St. Henry's Devin Delzeith put down a perfect sac bunt.  And second baseman Logan Link lined a single to center to drive in both base runners to give the 'Skins a quick 2-0 lead.  Bryce Brookhart followed and was hit by a pitch.  Hayden Boeckman lined another single to score Link, and Eli Horstman hit a sac fly that scored Brookhart…4-0, St. Henry.
An inning later, St. Henry almost exactly repeated the process…Nolan Kunkler singled, Caden Bergman walked, both advanced on a double steal, and Devin Delzeith drove them in with a double.  Link was hit by a pitch, advanced on a wild pitch, and both runners (Delzeith and Link) scored on an RBI single by Drew Schwieterman…8-0, St. Henry.
Ian Rindler was gone from the mound by this time, of course, and teammate Parker Hess came on to hold St. Henry scoreless in the fifth and sixth innings.
Meanwhile, Lucas Clune was having one of his best starts of the season, in the biggest game of the season.  Through five he allowed just one hit, a single by Marion's Hayden Poeppelman, while striking out five and walking three.
But the sixth proved his undoing, as a leadoff walk to Ian Rindler proved costly when Rindler scored one out later on a double by Poeppelman.  Then on a bunt attempt by Marion's Ethan Heitkamp, Clune threw the ball high and wide of first baseman Drew Schwieterman…and Mike Gast decided that his day was complete.  David Clune was summoned from the bullpen to close the inning, but a throwing error by Delzeith at third allowed Heitkamp to score and just that quickly the St. Henry lead was shaved to 8-3.
Still, things were not uncomfortable as David Clune had proven to be dependable throughout the year;  and he struck out the seventh inning leadoff hitter, Drew Lause.
But then he walked Griffin Bruns and Rindler before retiring Jake Topp on a short fly ball to center.  Hayden Poeppelman came to the plate, looking for his third hit of the game.  Instead, he hit a ball in the hole between first and second.  St. Henry's Logan Link got to the ball, but first baseman Drew Schwieterman was late in getting back to the bag after first attempting to field the ground ball.  Link's throw sailed past Schwieterman, allowing both Bruns and Rindler to score.
Then…a balk call on Clune, allowing Poeppelman to reach third, which is as far as he would get as Clune quickly got ahead two strikes on Ethan Heitkamp before striking him out on a ball in the dirt…and oh, what a relief!
St. Henry won it with 8 runs on 7 hits and had 3 errors.
Marion Local played gamely, but lost it with 5 runs on just 2 hits, and committed 1 error.
Gast was appreciative of the moment, for sure, as well as the history, complimentary of the starting effort by Lucas Clune, and the timely hitting that led of eight runs in the middle two innings.
"Lucas gave us a really good start,"  said Gast.  "He's had his share of struggles at times this season, but has really grown up as the year as gone on.  He had a really mature outing for us today.  He'd had a couple of good starts against Fort Loramie and LCC and we just didn't help him in those games.  Then the schedule hurt him and he was off about eleven days, and I think not being on the mound caused him to struggle against Wapak on Monday.  But he overcame that today and really attacked hitters, and that was good to see."
And Bryce Brookhart…who wore a smile so broad that you would believe that his face had to hurt.  He had had a good day defensively, was on base twice, scored a run in the third, and just genuinely enjoyed the experience of finally breaking through during a breakout year to gain next week's regional round of the tournament.
"Those runs in the third inning were big,"  he said.  "It was getting later and the nerves starting to build up more, but when you break it open like that it helped everyone relax."
Brookhart had paid a price for this moment, overcoming a serious shoulder injury in football that threatened his ability to even play baseball. He gave up football, entirely, for his senior season, casting his athletic future entirely on baseball.
"Football was a big part of my life for a long time,"  he added.  "But I wanted to play baseball, too.  I didn't want to do it, but I had to give up football to be healthy for a season.  I did what I thought was best for me, and now that we're starting to reach our goal I guess it was worth it in the end."
A lot has happened since their last appearance in the regional tournament.  John Dorner was coach back then, and now is the coach at Celina.
But with athletes at key positions on the field, bangers in the middle of the order, and at least two starting pitchers of note, St. Henry will not go north next week just to make an appearance.  On a given day they're good enough to beat anyone.  With a rich history, they finished second a couple of times back in the days of Wally Post ('45 and '46);  and won their three previous baseball titles in a span of five years back in 1999, 2000, and 2003.  So you see, there's hope…and anticipation enough for one heckuva' Memorial Day weekend.
Hail to the Redskins!