A different level of baseball proved to be the undoing of Division I Troy, as the Trojans fell in the district finals to the state's #2-ranked team, the Mason Comets.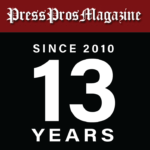 Centerville, OH – No one guessed it at the time, but it should have stood out as an omen in the bottom of the first inning of Thursday's Division I district final between Troy (21-7) and the stated-ranked #2 Mason.
With no outs and a man on first base for Mason, the Comets' Drew Cox hit a high-bounding ball near second base that Troy shortstop Ryder Kirtley gloved and took an extra step before touching second base and then throwing to first to double up Cox, thereby cleaning the bases.  That step cost Kirtley and the Trojans, as Cox beat the throw to first.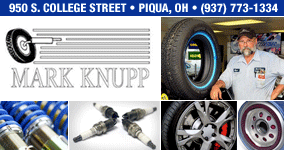 Two hitters later, with two outs, Cox stood on third as Troy starter Brian Allen threw strike three past a Mason hitter for what would have been the third out.  Only, the ball skipped off the glove of catcher Caleb Akins and back to the screen for a passed ball/strikeout.  Cox scored from third base.  It was an insignificant run as it turned out, inconsequential in an eventual 9-3 Mason win.
But, it was also two examples of how Troy gave one of the state's BEST teams extra opportunities that would come back to haunt.  Technically not errors, but against a team like Mason, you just don't win when you fail to execute the routine.
In a nutshell, that's one piece of the puzzle in Thursday's 9-3 outcome, which could have been worse…far worse!
Troy discovered, it they didn't know beforehand, that against a team that good you have to be almost perfect.  And yet the Trojans came back from that one-run deficit in the first to score twice in the first off Michigan-recruit Michael Murphy, who would end up with 9 strikeouts on not his best day, and they had opportunities above and beyond an added run in the second.  They actually led the #2 team in the state!
But the pitching…starter Brian Davis gave up that single run in the first, and then could not regroup for the second, surrendering four runs on four hits, with a hit batter, and saw his pitch count go through the roof before turning the game over to reliever Trayce Mercer.
Mercer survived the second, allowed a single run in the third, pitched a scoreless fourth…then a three-run fifth off Jacob Lucas, who returned to pitch a scoreless sixth, and a scoreless seventh by Ball State-bound Connor Hutchinson.
It was good enough to beat Bellbrook, but against a team like Mason, who hammered out twelve hits, scored 9, and left 13 men on base…the Trojans had to be better.
"You simply have to execute pitches better than we did,"  said assistant coach and former big league pitcher Heath Murray.  "Even at this level, against a team like Mason you have to locate better.  It's not so much about stuff, it's about location.  If the ball needs to be off the plate it has to be off the plate.  They don't miss, and they don't miss mistakes.  Our guys battled, they threw the ball OK, and overall I couldn't be prouder.  This is probably the best pitching staff I've had, and I'm sorry to see these guys go out this way, but we'll be back."
Troy's two run first came on a walk to leadoff man Connor Hutchinson, a one-out single by Ryder Kirtley, and RBI single by Hayden Fry, and another RBI single by Matt Hempker.
Their run in the second came on a leadoff double by Eli Donnan, who advanced to third on a wild pitch by Murphy…then scored on a sac fly to center by Hutchinson to at the time give hope towards what turned out to be a hopeless cause.  Murphy, throwing in the neighborhood of 90 mph, tightened things up a bit, and the Comets' offense began to loosen up a bit, hitting balls hard off the afore-mentioned pitching mistakes.
Troy played hard, and the defense played well for the most part…the highlight of the game being a fourth inning catch with two out by right fielder Levi Smith, an over-the-shoulder catch against the wall to rob Mason's Anthony Sulek of extra bases with two runners on base.
Mason (22-4) would win the game with 9 runs on 12 hits and no errors.
Troy (21-8) would lose with 3 runs on 4 hits and no errors.
"You can't give a team like this the extra opportunities,"  said Ty Welker, afterwards.  "Because, they had 12 hits and they hit a lot of line drives.  There were a couple of dinks, but for the most part they hit the ball hard.  But again, we had some opportunities early in the game that didn't work out, and in the past we had teams that would have packed it in.  But this team doesn't know anything about that, they're a team of competitors."
lt's cliche' to write that it was a great learning experience…that unfortunately it came on the last game of the year.
"But we knew,"  said Welker.  "With the size of a school like that we knew they were going to come in with some big boys.  So to play a team like that we had to do our best, take advantage of every situation…and they outplayed us today.  That's the way it goes.
"But take nothing away from our boys.  Our seniors won 62 games in three years, so with two league titles and a district runner-up, there's nothing to be ashamed of this year."
Connor Hutchinson is just one of the seniors leaving, who while disappointed in losing his last high school game, appreciated the glimpse of what lies ahead for him in baseball at Ball State.
"I couldn't happier because we competed,"  said Hutchinson.  "And yes, the outcome was bad today, but I couldn't be happier to have this opportunity.  After losing to Greenville early in the year, we came back to play one of the state's best team in the district final.  It was good to see what's going to be a Big Ten guy on the mound, he was lights out today, and I had two barrels off him (balls hit hard), so I can't complain about it.  We played some good Cincinnati teams this year…St. X was solid…Milford was solid…but Mason was the best."
So yes, in many respects it was the best team and the best pitching staff that Heath Murray and Ty Welker have had.  There's no questioning their 21 wins because you can't play Mason every day.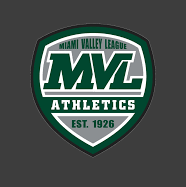 If you're from Troy you appreciate a culture of baseball that goes back decades, and presently rests in the hands of men who have competed at the highest level, and are unafraid to test themselves, even with the season on the line.
"We say it every year…the districts are our state tournament,"  said Welker earlier in the week.  "That's where you learn who you are."
They have five players moving on to play college baseball next year – Connor Hutchinson, Andrew Helman, Eli Donnan, Trayce Mercer, and Brian Davis.  That's who they are.
What other area program can claim more?