Pickerington Central's boys and Gahanna's girls, defending Division I state champions, took a big step toward repeating with wins in the ultra-competitive regional at Pickerington North. Four meet records tumbled and another was disallowed in a controversial ruling.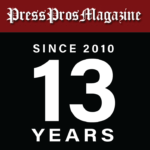 Pickerington, OH – You wouldn't get much argument from fans that the 4×400-meter relay is the most exciting event in track and field. As the finale of 17 events on the slate, the blood and guts race often determines team championships and produces phenomenal drama.
This was exactly how a Division I regional played out Friday night before a raucous overflow crowd at Pickerington North.
The boys title came down the final relay with Gahanna, Pickerington Central and Westerville Central separated by four points – and all fielding fast teams in the race.
Anchor leg Joseph Lindsey Jr. surged from fourth to first down the homestretch, giving Pickerington Central a thrilling victory in a photo finish, with four teams within a half-second of one another. Those 10 points left the defending state champions with 52 points, just ahead of Gahanna (50) and Westerville Central (47) in the final standings.
Gahanna's girls, also defending state champs, racked up 70 points to capture their eighth consecutive regional crown. Westerville Central (54½) and Olentangy Orange (53) were in the hunt most of the way.
Pick Central's winning time in the relay was 3 minutes, 18.55 seconds with North at 3:18.56 and Westerville Central 3:18.77. Gahanna took fourth (3:19.29), thus relinquishing its lead.
"Nobody told us what the score was going into the relay, just that we needed to win," said Lindsey. "I just pushed through the final curve and ran down as many guys as I could."
State-record holding sprinter Troy Lane deservedly gets most of the fanfare for the Tigers, but he wasn't on this relay consisting of Ethan Pinkins, Isaiah Harper, Isaiah Jackson and Lindsey, who become a somewhat unlikely hero with a 48.7-second closing leg. Harper clocked 48.2. Lindsey did not compete on any of the state-finalist relays a year ago and watched from the stands.
"I had this big, tall lanky kid in study hall last year who had never run track before but kids around school told me he was fast," Pickerington Central coach Jason Roach said. "He ran really well in some meets, but he didn't always come to practice so we couldn't run him in many of our bigger meets.
"I've always referred to him as Sleepy Joe and tell him he has a chance to be special if he just works at it. Sleepy Joe woke up today."
The wild finish capped a bittersweet night for Pick Central. After apparently winning the 4×100 relay in meet record time with Lane on the anchor, officials disqualified the Tigers for a zone violation between the first and second legs.
According to meet referee Rob Kirkpatrick, Central's runner stepped back out of the exchange zone and didn't reestablish his position quickly enough. Roach, who felt this unit had a chance not only to win the state, but set a record, was fuming about the call.
He claimed to have video evidence that the call was incorrect, but Kirkpatrick explained that judgment calls may not be challenged or overturned regardless of video.
"The OHSAA needs new blood, new people to keep this sort of thing from happening," Roach said. "Do we make mistakes? Of course, but as coaches we own up to them. We have video that this violation didn't occur, but they can't look at it. I'm just infuriated by this. Losing those potential points might cost us a state championship."
Lane, defending state champion in the 100 and 200, set a meet record in the 100 (10.27). The Kentucky recruit added a second in the 200.
D.J. Fillmore of Licking Heights was the top male performer, upsetting Lane in the 200 with a meet record 20.86, winning the long jump (23-5) and anchoring the first-place 4×100 relay (41.79) that supplanted Central.
"I've been running basically by myself all year and thank Troy for giving me the competition to finally go under 21," said Fillmore, the defending long jump champion and Ohio State signee.
Texas Christian signee Jayden Douglas of Beechcroft won the 110 hurdles in the meet record 13.70 and came back to win his specialty, the 300 hurdles (36.31).
"Getting that record (set by future Olympian Ryan Wilson of Westerville North in 1999) meant a lot to me," he said. "The 300 hurdles are my strong suit, and I just started getting good at the highs."
Other multiple winners were Connor Ackley of Hilliard Davidson in the 1,600 (4:10.6) and 3,200 (9:04.92) and Dylan Chittum of Bloom-Carroll in the shot put (61-3¾) and discus (157-6).
"We were trying to be a little more tactical today," Ackley said. "I waited until the final lap in the 1,600 and made a surge on the seventh lap in the 3,200. There are a lot of talented kids in central Ohio and this double gives me a lot of confidence going into next week."
On the girls side, Camden Bentley of Gahanna and Olivia Pace of Westerville Central shined the brightest.
Bentley won the 100 hurdles in a meet record (13.31) that ranks fifth nationally, added a win in the 300 hurdles (42.0) and ran a leg on the second-place 4×100 relay. Bentley, a Kentucky signee, is shooting for a third straight state title in the 300 hurdles and a second one in the 100 hurdles.
"I've been running the 13.3s pretty consistently all year and was nice to a get wind-legal one and lower my record," she said.
Pace, a junior, won the 100 (11.62) and 200 (24.09), anchored the first-place 4×100 relay (47.45) and added a second in the long jump (17-10).
"It's been a long day, but I think I did pretty well for a regional meet," said Pace, donning her trademark headband with her nickname "Scrappy."
Gahanna coach Roger Whittaker was thrilled about another regional title. The Lions have finished first, second or third in the state meet each of the past eight years with three titles.
"It never works out the way you expect," he said. "We dropped the baton in the 4×1 relay, which was a disappointment, but otherwise our times were great against some great competition. This regional is so strong, it gives us a good idea what we'll be going up against at state. I think it's going to be really tough to beat Mason, but we expect to be right there in the hunt again."