St. Henry knocked out New Bremen in the first game of a district doubleheader…and Marion Local scored the improbable win over Convoy Crestview in the nightcap…to advance to the Division IV district finals in baseball.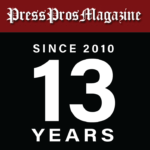 Coldwater, OH – It was 80 degrees when it started at 5 pm;  and by the time the second of two Division IV district semi-final games was over it was 59 degrees.
In between…action as hot as it comes in MAC baseball as both St. Henry and Marion Local advanced to Friday's district final with respective wins over New Bremen and Crestview.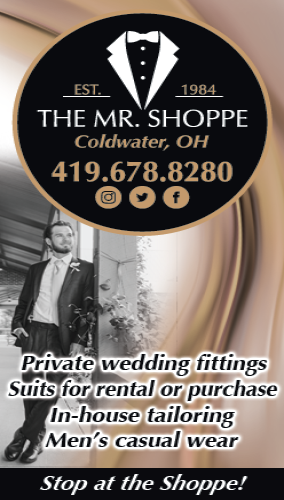 In the afternoon's first game St. Henry's Devin Delzeith took a while to warm to the task, facing New Bremen, a familiar league opponent that the Redskins' had beaten in regular season play a month ago, 13-1.
Delzeith is usually a model of efficiency and consistency, but Wednesday turned out to be a learning experience…of how to win without having your best stuff on the mound.
"I know I don't have to be perfect,"  he said, afterwards.  "I rely on the guys behind me because they're going to be better than anyone we play, and we usually put up more runs than anyone.  I don't feel pressured, at all."
That said, he gave up a pair of runs to New Bremen in the top of the third on a walk, a hit batsman, and a pair of RBI singles, before settling into a more familiar pattern of throwing strikes…and letting those guys behind him make plays.
In the meantime, they did score more runs than the Cardinals, starting in the bottom of the fourth.
St. Henry sent nine men to the plate, scored five times on four hits, a walk. an error, a wild pitch…and frankly some inexplicable stuff, as Bremen shortstop Aaron Thieman took a nasty fall when he stumbled on the pitcher's mound running to catch a pop fly ball.  When the dust settled the Redskins led 5-2, Delzeith had the cushion he needed, and took a 5-2 lead into the fifth.
The Cardinals would add a run in the fifth when Delzeith's command faltered – a hit, a pair of hit batsmen, and a fielder's choice – but the junior righthander again found his groove to limit the damage until the 'Skins again added a run in their half of the fifth, and two in the sixth.
St. Henry (21-6) ended up winning with 8 runs on 8 hits and no errors.
New Bremen (16-7) lost it with 3 runs on 5 hits and committed two errors.
"We hadn't trailed very often this year with Devin on the mound,"  said St. Henry coach Mike Gast.  "I can't tell you how many innings that's been, but I can tell you he's only given up about 10 runs in 65 innings pitched.  So it was a little bit of an unfamiliar situation for us, but it's good that we worked through it at this point, and what we hope will be a continuing tournament run for us.
"Devin's a competitor, he's worked through some adversity before earlier in the season, and today was another step in what's been a very good season for him."
The wind picked up as the temperature dropped…and by the time Marion Local and Convoy Crestview faced off in the second semi-final, the temperature on the scoreboard thermometer read just 63 degrees.
But in the second game Marion pitcher Austin Niekamp and his Crestview counterpart, Preston Kreischer, hardly noticed, setting a hot pace of play on the mound, and throwing zeros in the process through the first four innings.
Niekamp, a 6'9″ forward on the Marion basketball team, looked like a right-handed Randy Johnson on the pitching mound, holding Crestview to just one hit through the fourth.
Kreischer was as good, holding Marion to just one hit….for the game!
Both were what you might call effectively wild…Kreischer hitting a pair of Marion batters, while Niekamp hit three of the Crestview hitters.
And, it took just 56 minutes to play the first four innings, both pitchers averaging less than ten seconds between pitches.
But Crestview finally broke through in the bottom of the fifth with a walk, a sacrifice bunt, and an RBI single by second baseman Carson Hunter to take a 1-0 lead.
Marion took little time on answering.
In the top of the sixth Ian Rindler opened with a walk for the Flyers, followed by a base hit by left fielder Jake Topp down the left field line.  Rindler scored, and an ensuing error on a ball hit by Hayden Poeppelman allowed Topp to score the go-ahead run as Crestview kicked the ball around in an effort to throw him out at the plate.
It was the second big moment for Topp in the game.  In the second inning he made a dazzling throw from left field with a runner on third base to knock off Crestview's Parker Spieth's attempt to tag and score.  That run saved turned out to be a second winning moment for Topp, the only senior on the Marion roster.
The final line score provided even more irony.
Marion Local actually won the game having gotten just one base hit in the game – Topp's base hit against Kreischer in the sixth.  The Flyers scored 2 runs on 1 hit and had no errors.
Crestview had 1 run on just 3 hits allowed by Austin Niekamp, and committed three errors.
Marion and St. Henry will now play on Friday, in Coldwater, at 6 pm for the opportunity to advance to next week's regional round of the tournament.  When the two played in regular season, St. Henry won that game, 10-6.
And a final note…Marion came into the tournament with a 5-14 record (Max Preps), and at one time lost 9 of 10 game between March 28 and April 20.  Which is why they say…if you watch baseball long enough you'll see some things you don't expect to see – and some things you've never seen before.