Ohio State-bound junior southpaw Keegan Holmstrom went the distance and his Grove City teammates fought and clawed their way to a second straight Division I district title with an extra-inning win over fourth-ranked Watterson.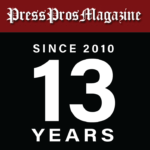 Upper Arlington, OH – The Grove City baseball players and coaches take great pride in putting in all the dirty work needed to scratch out wins. Tee shirts with the word, "Dirtbags," are commonly seen in the dugout and throughout the community.
Although it was ugly at times, the third-seeded Greyhounds lived up to their reputation again, knocking off second-seeded Watterson 4-3 in eight innings Thursday to repeat as Division I district champions.
"I don't know what to say except we've got a great group of kids that just show up to work every day," Grove City coach Ryan Alexander said. "We graduated quite a few seniors last year, but we had six starters back and we knew what kind of team we had. We played a loaded schedule with this in mind."
State-runner up a year ago, the Greyhounds (20-10) advanced to face Hilliard Darby (19-10) at 5 p.m. June 1 at Grove City in a rematch of last year's semifinal won by Grove City, 2-0. In the 2 p.m. matchup Thursday, Olentangy Liberty (27-3) will face Olentangy Orange (20-10) for the fourth time this season. The Patriots won all three Ohio Capital Conference Central Division meetings, two by one run.
This title game played at Upper Arlington's brand spanking new facility featured a little bit of everything.
Sophomore designated hitter Logan Highley hit a seeing-eye single up the middle to score Braxton Bryant with the go-ahead run in the top of the eighth. Bryant was hit on the elbow by a pitch to open the inning and moved to second on a wild pitch.
"I was expecting an off-speed pitch and I stayed through it and did exactly what I was trying to do," said Highley, who re-entered after being pinch-hit for in the sixth.
Said Alexander, "That was a big-time hit in a clutch situation for a sophomore."
Watterson (23-3) had forced extra innings on a two-out RBI double by Brandon Trout that scored pinch-runner Matt Jesse.
It was back and forth all day, but ultimately Grove City All-Ohio junior left-hander Keegan Holmstrom – who got tougher the deeper the game went – emerged on top.
The Ohio State commit scattered five hits with 11 strikeouts and no walks. Holmstrom ran his season record to 9-1 and career mark to 26-2.
"I knew going into the (eighth) inning, I only had 15 pitches left to work with before I had to come out," Holmstrom said, referring to the maximum 120-pitch national rule. "I felt good. My adrenaline picked up the longer the game went. There were tough outs to get, but we made the plays we needed to when it mattered most."
Although three Greyhounds errors in the first inning led to two unearned Eagles runs and an early deficit, Holmstrom got some help on a great stab by third baseman Zak Sigman on a sharply-hit ball by Nick Kudika. Holmstrom closed out the game by striking out John Baumel and Ryan Rudzinski.
"I'm glad Keegan came out throwing strikes and Watterson came out swinging because we knew Keegan was getting really close to the limit and we had a sophomore warming up, ready to come in," Alexander said.
Watterson starter A.J. McAninch worked six strong innings before giving way to reliever Ryan Mulligan. McAninch was breezing along with a 2-1 lead in the fourth until he was struck by a foul ball off bat of Mulligan, while standing in the on-deck circle. McAninch disappeared into the dugout but returned to pitch.
Sigman then opened the fifth with a double off the center-field fence and Gavin Lawler singled him to third. Holmstrom flied out to left to score Sigman and tie the game 2-all.
Bryant led off the Grove City sixth with a single and Grady Speegle drew a walk. A pickoff throw to second by McAninch went awry, sending Bryant to third. On a 2-and-1 count, Conor Hix laid down a perfectly-executed suicide squeeze bunt to score Bryant with the go-ahead run.
"Conor had struggled a little bit in the field and on his previous at-bat (a strikeout), but we trusted that he would come through and he put down an absolutely beautiful bunt," Alexander said. "We were going to let him (hit), but when the count got to 2-and-1, we knew they'd have to throw a strike, so we rolled the dice."
Watterson coach Jeff Boulware couldn't say whether McAninch was adversely affected after taking the foul ball off his chest.
"A.J. had a lot of adrenaline going and he wanted to go back out and pitch," Boulware said.
"It was a heck of a high school baseball game. Their guys and our guys are tough. Both teams just kept battling. Grove City is so good at playing small ball. They always pitch well, play good defense and keep scrapping."
Winner of three state, seven regional and 15 district titles, Watterson was playing in Division I for the first time. The fourth-ranked Eagles had outscored their opponents 184 runs to 42.