Jacob Tabor tossed a complete-game one-hitter with 11 strikeouts and got ample support from Cole Cahill (3-for-3, two RBI) and Tyler Fuller (three-RBI triple) as seventh-seeded Olentangy Orange captured its fourth district title with a 7-1 win over 10th-seeded Pickerington North.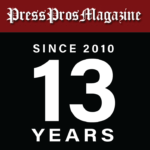 Grove City, OH – When Olentangy Orange's 17 seniors strolled out to accept the Division I district baseball championship trophy on Wednesday, it was the just the latest stop on a wild two-month journey.
While the Pioneers' 7-1 victory over Pickerington North must have looked effortless to many in the crowd at Grove City, the season has been anything but that.
For starters, seventh-seeded Orange (20-10) had to negotiate an ambitious schedule that included not only the cream of the crop in Central Ohio but renowned powers in North Carolina, Tennessee, Michigan, Cleveland and Cincinnati. The Pioneers lost six games in the tough Ohio Capital Conference Central Division, including three to top-seeded, state-ranked Olentangy Liberty.
"Talk about being battle-tested, that's us," Orange coach Tom Marker said. "We put this schedule together to try to put the guys in as many tough positions as possible. They've gone head-to-head with a bunch of Division I commits and held their own. We envisioned ourselves being in position to compete for a district championship all along. Those are always our expectations."
But Orange was forced to dodge a few bumps in the road along the way. On April 11, third baseman Charlie Scholvin and left fielder Luke Shearer collided in the field, leaving Scholvin with a broken collarbone and a punctured lung and Shearer with torn knee ligaments.
Earlier in the tournament, infielder James Wimsatt was hit in the face by a pitch and has since undergone surgery. All three were impact players.
"I don't want to use the phrase, 'Next Man Up,' because everybody else does, but our mantra has just been to go play baseball," Marker said. "We've had some guys playing out of position, but people have stepped up all year all year long and we're really connected."
Added senior outfielder Tyler Fuller, "It was tough losing those three guys, but we've stayed tough and made the best of it. The key to our success has been our depth. Somebody always steps up."
Orange took the bull by the horns from the outset against 10th-seeded North (15-12). Starting pitcher Jacob Tabor struck out in the side in the first. The lefty allowed only one hit, while fanning 11 and walking two, in a masterful complete-game performance. He lost his shutout in the seventh during a sequence of three errors.
"I haven't pitched in a big game like this before, so striking out the side in the first really boosted my confidence," said Tabor, who improved to 7-1. "Having my dudes put up a seven-spot helped a lot, too. I really had my fastball location working today. I felt really good out there."
Marker said he knew Tabor would rise to the occasion.
"He had command on all three of his pitches and looked really confident out there," Marker said. "He has some of the best stuff in Central Ohio, but he's such a mild-mannered kid. I'd like to see him be a little more arrogant."
In the bottom half of the first, designed hitter Cole Cahill (the Pioneers' co-ace pitcher) blasted a bases-empty homer off the right-center field scoreboard. Grove City press box staff said the impact of the shot actually repaired an ongoing glitch in the scoreboard.
Cahill went 3-for-3 with a walk and drove in two. The Toledo signee upped his team-leading totals to four homers and 32 RBI.
'It was a good day all the way around," Cahill said. "I just wanted to win the district title. We were confident coming in we could get it done."
Aided by Panthers errors on two-potential inning-ending ground outs, Orange tacked on two more runs in the third.
The floodgates opened in the fifth as the Pioneers parlayed two hits, three walks and another North error into four runs. The big blow was delivered by Fuller, who cleared the bases with a two-out, pinch-hit, three-RBI triple to the left-center-field gap.
"Obviously, I was a little disappointed when I saw that I wasn't starting, but I stayed locked in, because I knew my number might be called in a big moment," Fuller said.
Leadoff hitter Ian Dando collected two hits and reached base three times and Diego Astacio also drove in a run for Orange.
The defeat for North capped a topsy-turvy campaign in which it started 10-1, but lost six straight May 4-11, only to make its way into the district final. Starting pitcher Brett Madison, who tossed a no-hitter with 13 strikeouts a week earlier against Hilliard Davidson, couldn't get it done on this day, but many of his problems stemmed from untimely (and sometimes unlucky) fielding gaffes behind him.
Orange, which previously won district titles in 2012, 2017 and 2021, will return to Grove City at 2 p.m. June 2 for regional play. The Pioneers will play the winner of Thursday's final between top-seeded Liberty and 22nd-seeded DeSales.