Sophomore Hayden Fry no-hit Beavercreek for five innings, but errors behind him and something less than an inspired performance made it tougher than expected for Troy to get past Beavercreek…and on to the district final.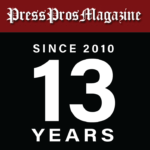 Troy, OH – It is, after all, high school baseball and errors are about as common as poor choices for walk-up music when they bat.
Now they say that the good teams can play past mistakes, with the oft-used phrase 'pick each other up'.   And if that's the case Troy coach Ty Welker will be eager to see after the Trojans committed five errors behind some pretty good pitching Tuesday in a 5-1 win over #6-seed Beavercreek (15-10).
Without question, Troy (22-7) did not play well, but they played well enough at times when it mattered, scoring once in the second and twice in the third off Beavercreek starting pitcher Owen Roether…then reprised their two-run third with two more in the sixth to trump an unearned run by Beavercreek in the top of the inning by what else…but sloppy Trojan defense.
Troy ended up winning with 5 runs on 6 hits and committed 5 errors (or 6, perhaps).
Beavercreek lost it with 1 run on 1 hit (a sixth inning single off reliever Trayce Mercer), and committed 2 errors.
"We didn't play very well, defensively,"  said Ty Welker, afterwards.  "But Hayden Fry really battled to get through a couple of innings that could have been detrimental to the outcome.  It's a different game if they get a single here, or a single there, because of errors, or walks, or whatever situation we had."
Officially, it took 2 hours and 17 minutes.  In terms of frustration, however, it seemed twice that length.
"It was a matter of not being able to put things away when I think we should have put things away,"  added Welker.  "And that happened defensively.  We let them hang around and that drew some of those innings out.  If we get a ground ball played we get an out and that changes some of those situations."
Was he disappointed with the way they played, given it's the third round of the tournament and the #2-seed Trojans' second game (they drew a first-round bye)?
"Well, when you get to this game everyone is going to play you well.  Everyone is going to compete and no one is going to roll over for you.  Yeah, we want to play clean all the time, but we played for each other tonight, and that's what we talked about in the post-game huddle.
"We had some guys have bad nights, but someone else did something to pick them up – a play, a hit, a strikeout – and moved beyond the mistake.  We've done that all year and that's pretty outstanding."
The hits were sparse…one by Eli Donnan in the second to drive in Owen Harlamert.
Three in the third, by Ryder Kirtley, then a double by Harlamert to drive in Kirtley, and a single by Matt Hempker to drive in Harlamert.
And a pair in the sixth when Eli Smith singled to open the inning…and pinch-hitter Zane Huelsman doubled down the left field line to drive in Smith.  Huelsman later scored on a sac fly to fight field by Connor Hutchinson.
It was enough…all of it was enough, given the outstanding start they got from Hayden Frey, who left after the fifth without giving up a hit.  The soph lefthander struck out 3 and walked 3.
And despite the errors…a highlight on defense when Ryder Kirtley did what only Kirtley can do in the fifth, ranging behind second to get to a ground ball, get to his feet in time to make an ESPN Top Ten throw to first for the out.
"It's bittersweet when you win like this,"  Kirtley admitted later.  "Yeah, it's good to win the game, but at the same time you know that if they had capitalized on the errors with a big hit we might not be in the position that we're in now.
"But, we know we have to play better in the next round (Mason), so hopefully we pick it up.  We have the mentality to bear down and do it."
That next round comes Thursday when the Trojans will meet another #2-seed, Mason, who's 21-4, ranked #2 in the state coaches' poll, and beat Loveland 5-1 on Tuesday.
"We talk all the time about getting to this game,"  said Welker, before grabbing a rake.  "The district final is like our state tournament, because that's when it matters.  Mason is the #2 team in the state.  So that's who we got, but we'll worry about us.
"They have to play us, and we'll get our offense ready, our defense ready, and we know it won't be easy.  Everything is going to be a battle from here on out."