In one of the OHSAA baseball tournament's most unlikely stories, first-year coach Bill Sturwold and the Bradford Railroaders knocked out #1-seed Fort Loramie Monday in the Div. IV district semi-final.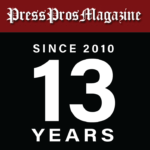 Fort Loramie, OH – Sports is full of familiar cliches', like…Never say never.
And Yogi Berra's favorite…It ain't over 'til it's over.
Add Bradford first-year baseball coach Bill Sturwold to the list, and this classic…What goes around, comes around!
Because former Fort Loramie coach, Sturwold, out of coaching for the past six years, came back to Loramie on Monday afternoon with the #4-seed Railroaders (20-10) and knocked his old team, the #1-seed Redskins (21-6) – ranked #6 in the state in Division IV – out of the state tournament chase.  Behind a three-hit shutout by junior righthander Tucker Miller, Bradford parlayed a run in the second and another in the third into their 20th win of the season, prodding one 'Roader loyalist to say afterwards, "Given the circumstances, this might be bigger than when we won the state championship in softball!"
Titles come hard, indeed.  But a coaching reprise for Sturwold has seemingly come just as hard, following his firing at Fort Loramie following the 2017 season.
Having won the Division IV state title in 2007, and again in 2010, Sturwold was one of the area's most respected coaches in Division IV, and his dismissal took the tightly-knit fraternity of baseball coaches in southwest Ohio by surprise.  Subsequently applying for jobs at one school or another, he was turned down, and discouraged to the point where a year ago he considered getting his umpiring license just to keep close to the game.  Then the phone rang one day last fall.
"This guy named Derrick Skinner called me, told me the Bradford coaching position was open, and urged me to take the job."
"I told him to look at the WOAC website, check out our kids, and he was out at the diamond that same day checking things out,"  says Skinner, a Bradford assistant.  "I think he talked to his dad and he told him, 'I want you to coach again.'  And he said, 'I'll do it.'"
"I really had given up on the thought of coaching,"  said Sturwold, a Miami Valley Coaches Association hall of famer, following Monday's win.  "But I talked with my dad and it was one of those conversations where he did the talking and I did the listening.  He said, 'You're going to go to Bradford and coach.'  So I took Dad's advice and took the job.  He passed away over the winter and didn't get to see this, but there must have been another angel in the outfield today.  It was his decision…and a pretty good decision."
After a scoreless first Bradford got on the board first with a leadoff home run in the second inning by shortstop Landon Monnin off Loramie starter, Maverick Grudich.  "One of a couple of mistakes that he made that he'd like to have back,"  said Loramie coach Jeff Sanders, later.  But Monnin turned that mistake into a line drive home run over the 305 foot mark in right to put the 'Roaders up, 1-0.
They added in the next inning, the third, when pitcher Tucker Miller was hit by a pitch and later scored on an RBI double by right fielder Landon Wills…2-0, Bradford.
From that point, Miller, who might be the second-best pitcher in his own home (his sister Skip is the Mid-American Conference Freshman Pitcher of The Year at Ohio University in softball), began to carve Loramie up at the plate – accurate enough to throw strikes when he needed to, but wild enough to be effectively unpredictable.  He forced Loramie hitters to chase the fastball up and out of the strike zone…and the breaking ball at the bottom of the zone.  He walked four, struck out nine, and hit a batter…effective enough to limit Loramie to just three hits for the game.
"My main problem all year has been to throw strikes,"  said Miller, who leads the WOAC Conference in strikeouts with 116, and won his eighth game of the season Monday.  "If I'm in the strike zone I feel I can be an effective pitcher.  Once I got dialed in I felt pretty good."
And when Loramie got runners on their base running was anything but textbook – a runner picked off between second and third in the third inning…and a leadoff runner cut down on a delayed steal in the fifth.
"We were  kinda' sloppy all the way around,"  said Loramie coach Jeff Sanders, later.  "Except for pitching…Maverick pitched his butt off today and kept us in the game.  There were a couple of pitches I'm sure he'd like to have back, but when you throw 110 pitches and have a couple of mistakes…I don't know that that's necessarily his fault.  We just didn't play our game today."
"These guys can play," said Sturwold when pressed to talk about the irony of coming home to beat the #1-seed, and against the same school he once coached before being fired.  "And you know, I've got a pretty good winning percentage in this ballpark,"  he added with a smile.  "I've won over 70% of the games I've coached here.  So I can coach here very confidently.
"But these guys are good ballplayers, and they're very comparable to some of my teams at Loramie.  There's no reason why we can't go from here.  There's no reason."
Asked for his own perspective on what the day felt like with Sturwold coming back to Loramie with #4-seed Bradford, Jeff Sanders chose his words carefully.
"I don't think he was part of the narrative about anything that happened today,"  said Sanders.  "Bill and I know each other, and there's no animosity between us.  He went to Bradford where there were some good players, but he's also done a good job.  The mistakes that we made today…they didn't make.  They played clean, defensively, and Miller did a great job.  But we let him off the hook a couple of times.  They're a good team.  They're solid, and they can do some damage."
They hit just enough – 2 runs on 5 hits – to do that damage, the biggest hit of all coming off the bat of Monnin (his home run) in the second inning.  To add more irony to the story, Monnin learned to switch-hit because he popped up too much as a natural right-handed hitter.
"I felt it, and it seemed pretty good,"  said Monnin.  "But I thought it would be a fly ball to right and it just kept going.
"I know this means a lot to him today (Sturwold), with everything that happened this year and losing his dad,"  he added.  " Like he said, his dad made the decision for him, and he's made it a good one."
And baseball-wise, Monnin had to confess that if the coach said the 'Roaders are "good enough to go", who's willing to doubt?
"I don't know,"  he started to answer.
"I means we're going,"  interrupted Sturwold.
And seriously…who can doubt?