The season ended with an air of great excitement, and a nine-game win streak – anticipation for the future.  It'll all be gone by Memorial Day, and then we can anticipate another year of baseball indifference, while shivering in the cold north winds of Bill Davis Stadium.  Want something different…better?  Read on.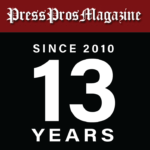 Columbus, OH – Without question Saturday's end to the 2023 college baseball season at Bill Davis Stadium was exciting and uplifting – the Buckeyes completing the sweep over rival Michigan, finishing on a nine-game win streak, and posting a respectable season record of 31 wins against 25 losses.
It served as a testament to the quality of the 35 individuals who wore the uniform…their ability to overcome a miserable period of baseball in March and April against the rest of the Big Ten, a testament to pride, character, and commitment to each other.
It vindicated a first-year coaching staff, headed by Bill Mosiello, who had come to Bill Davis last summer promising change, a new respect for Ohio State baseball, and sustainability…in fact, a ten-game improvement over 2022.
It served as a reminder – a tease – to the 2,600-plus who showed up for the final game of the season that Big Ten baseball is as good, and as pure a manifestation of the game as to be found;  and that the average family of four can come and see it for under fifty dollars.
But that won't be enough, come next March, to bring those people back.
And it won't be enough to change the obvious perception that college baseball in the North is something that exists in a vacuum, played as an obligation for being a conference member, and without the essential publicity necessary for the public to know it's even there.  Among the 2,600 there to watch on Saturday I talked to people who admitted that it was their first Buckeye game of the season…on the LAST day of the season!
And why?
"There's always something else to do,"  was the general answer, a reflection of priority.
And…"It was just to cold to come out,"  a man from nearby Upper Arlington said.  Upper Arlington is less than a mile away.
As much as many of us like – no, love – college baseball;  and as memorable as it was to say you were there Saturday when the Buckeyes swept TTUN, here are some irrefutable facts about the future of the game – facts that stonewall it from ever becoming something at Ohio State other than a place to go occasionally…when Michigan comes to town.
One, hypocrisy on the part of the NCAA, dooming a more lucrative future for college baseball by refusing to move the season back by a least a month – start in April and finish in July – thereby giving the athletes a better competitive environment, a safer environment, and a more marketable environment that fans will endorse and support by their attendance.  Bottom line, if Ohio State goes 40-16 no one is going to sit on those aluminum seats at Bill Davis Stadium in April and freeze their 'tuckus' off, like they're willing to do in Ohio Stadium just across the river.
Hypocrisy is a strong word – a condemning word – but listen to the empty talk from the southern states, coaches bogartin' about doing what's best for college baseball.
Translation:  We need to do what's best for college baseball down here, where you can play outside all year and it's never less than 70 degrees for a home game in March.
Because, college baseball got a glimpse of how it could be back in February when Ohio State went to Texas and beat Mississippi State and Oklahoma (the reigning national runner-up) in balmy, 70-degree weather (the Frisco Classic).
Guaranteed…the attitude at LSU, Florida, and Texas is they have enough competition for national dominance already, without leveling the field for additional competition from up north.  Check the current Top 25 in Division I baseball and see how all but six are southern teams, with West Virginia being the outlier at #6.  The other exceptions are teams from the PAC 12.
Guaranteed…teams in Arizona know the odds, and can't wait to host Ohio State next February in an opening weekend series that will mark the Buckeyes' first time outside.
Two, until the expectations for Ohio State baseball are heightened in the state of Ohio…all the coaching, NIL money, and recruiting will fail to make a difference.
What?
Let me say it again.  Until people in Ohio have the same kind of expectation for baseball that they have for Ohio State football and basketball, proportionately…it's not going to be a priority in their mind or on their calendar.
It takes the 'sell', and historically, football was not automatic in Columbus after construction of the Horseshoe in 1922.  Family relatives in Columbus for years talked about the Depression and a war-time economy that had people thinking about food and a roof over their head, and not football.
Paul Brown, a football and marketing savant, helped change that in 1940, when he brought his coaching legend (80-8-2 record, and six state titles in nine years) from Massillon High School to Columbus.  Woody Hayes heightened the expectation again in 1951, and he really hit the jackpot in the 70s when long-time friend Bo Schembechler took over at Michigan and the rivalry took on an even newer, more anticipated meaning.  And of course, when Jim Tressel and Urban Meyer took over football hysteria reached an all-time zenith.  Expectation for college football is off the charts, while expectation for college baseball doesn't even enter your mind.
Why?  To put it simply…publicity, publicity, and more publicity.  Get the word out about college baseball to 88 counties in Ohio.  Forge relationships with baseball coaches from Ironton to Elyria.  Take that same alumni base and sell the largest schedule of any Ohio State sport, promote recruiting in the manner in which football is presented, and dust off the age-old phrase that tomorrow's major leaguers are playing as Buckeyes today…because they are, remembering names like Frank Howard, Steve Arlin, Nick Swisher, Barry Bonnell, Travis Lakins, Ryan Feltner, and likely soon-to-be's like Dominic Canzone.
Baseball in the Big Ten is fundamentally better than what's played in the professional Midwest League (A ball) and a far better value than the Triple A Clippers, where a good box seat is about $30.    Box seats at Bill Davis are $11, and general admission half that.  But people have to know that, and presently they don't.
College baseball is not being covered.  The Dispatch only writes an occasional feature about a coaching change or a human interest story…on slow news days.  Television only shows up when Michigan is in town.  In fact, Press Pros Magazine is the only daily beat coverage for Buckeye baseball, and the only beat coverage for any Big Ten baseball team.  And as of this spring, more than 200,000 individual computers in the state had logged on at least once to read about Buckeye baseball.  So there is a following in the warm, comfortable climes of people's living rooms.  But the word needs to get out.
But for all this to happen fundamental change has to take place, starting with moving the season back to the warm weather months of May and June.  Until that, nothing else, including name, image, and likeness money, is going to move the needle for college baseball…and may dwindle in the short-term, just like I suspect it might for other NCAA sports.  There's only so much money, and there's only so much patience for ROI with alumni and corporate America.
This is the reality that served as a backdrop of this weekend's exciting finale to the 2023 season.  But in the span of a month, it will again take its customary position as the primary obstacle for college baseball.
And if you think it's impossible to create a better, anticipatory environment for the sport, watch the NCAA tournament trail culminating with the College World Series.  There's a following.  It's gotten the message.
Publicity and marketing sells everything…even disgusting things!