They hammered four home runs and got the kind of start from Isaiah Coupet that you'd expect.  Buckeyes extend win streak to 8 with 9-5 win over TTUN.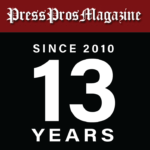 Bill Davis Stadium, OH – Their eighth win in a row Friday night was without question the most satisfying one of the season (sorry about that, Oklahoma), because it came against Michigan, it guaranteed the Buckeyes a series win, and it set up the chance to sweep TTUN for on Saturday…for the first time since 2016!
Savor it, if you wish.  And consider the journey, given that it's taken 55 games to get to the point of even confidently looking forward…to tomorrow!
But to make Bill Mosiello's point one more time…about winning being a by-product of confidence and good starting pitching…for the eighth game in a row that's what they got, and sonuva' gun, they did win!
Isaiah Coupet went the first five, scattering four hits and his only dent was a two-run homer in the top of the third by Michigan second baseman Ted Burton.  Other than that, against that devastating assortment and the command that defines a quality Coupet start, 'Go Blue' amounted to little more than 'Blow Goo'.
A team that's threatened repeatedly throughout the year to hit with consistency throughout the lineup, they again did that on Friday, accumulating 10 hits and four home runs, boosting the slugging percentage at the expense of Michigan pitchers Noah Rennar, Ahad Harajli, Eamon Horwedel, and Walker Cleveland.
Marcus Ernst (his 7th), Tyler Pettorini (his 4th), Trey Lipsey (his 3rd) and Mitch Okuley (his 9th) all went yard, an overture to the actual post-game fireworks shot off from behind the scoreboard to add emphasis to an emergence from a season of frustration.
In fact, the thought might cross your mind that it takes 50 games to find out who you are, what you've got, and who to play, and when.  Bill Mosiello was having none of that.
"No, the season's fine,"  he answered, post-game.  "If you recruit well, you know your personnel, and you play confidently you don't need more than 50 games to figure it out.  But again, you have to pitch.  Pitching is such a big part of this game, and when you get it and play with confidence you're going to win.
"I've said it all year…this is a good group of kids, and it's exciting to see them play their best at the end.  Maybe it makes people question my sanity because I believed that they could play this kind of baseball.  I wasn't afraid to speak out, and I was very humbled when we didn't play great baseball.  I'll be miffed the rest of my life over why we played so poorly in the Big Ten so often.
"But I do know why…if you don't pitch well you don't win.  Pitching covers up a lot of rough spots.  And a couple of times when we pitched well we didn't play good baseball behind them."
But to dwell on the here and now…they scored in the bottom of the first when Matt Graveline crashed a triple off the top of the center field wall off Rennard, and Ernst followed with a bomb to right field that spoke confidence in decibels…2-0, Buckeyes.
They added in the second when Caden Kaiser worked a two-out walk and Tyler Pettorini crashed his fourth bomb of the season…4-0, Buckeyes.
Michigan answered in the third on Ted Burton's 13th homer of the year, a two-run shot that followed a leadoff single by catcher Gabe Sotres…4-2, OSU.
But the Buckeyes answered immediately, in the fifth, when Trey Lipsey led off the inning with a shot to right…5-2, OSU.
In the sixth they administered last rites to Michigan with a solo home run by Okuley, a single by Nick Erwin, a walk to Kaiser, and a two-run triple to the gap by Lipsey…who left no doubt that the groin injury that badgered him all season was fully behind him.  He ran like Secretariat, bolting head-first into third, his third hit of the day….8-3, Buckeyes.
"It felt great.  Coach 'Mo' tells us every day that we have nothing to lose, so it felt great coming out here and finishing strong;  and even better because it came against Michigan.  I'm just trying to finish up strong, the best that I can, and it's personal because it's Michigan.  They never offered me, so anytime I play against Michigan it goes a little deeper."
Coupet went five before turning it over to Justin Eckhardt, who gave up a run in the seventh, and pitched two outs deep into the eighth before giving the ball to Jake Johnson, who retired the final out.
The Buckeyes scored their final run in the seventh when catcher Cole Andrews scored from third base on a double steal…9-3, Buckeyes.
Johnson came out to close in the ninth, but Michigan closed in on him with a pair of leadoff homers from Joey Velazquez and pinch hitter Trevor Kilinski.  Enter Captain Hook – Sean Allen – and Logan Jones.
Jones made it interesting, issuing a pair of walks around a groundout and a pair of popups, but Cole Andrews closed out the game with a catch of a foul ball at the backstop off the bat of Jack Van Remortel.
The Buckeyes (30-25) won it with 9 runs on 10 hits and played error-free.
Michigan lost it with 5 runs on 9 hits and no errors, falling to 26-25, and 13-10 in conference.
Isaiah Coupet improved to 4-3 for the season, after missing all that time with the hamstring injury suffered back in April against Minnesota, with what some believe was his final action as a Buckeye.
"I remember last year,"  said Coupet with a smile, referring to last year's thumping by Michigan in Ann Arbor.  "The goal for today was to get my 'get back' for last year.  I came out and tried to attack the zone."
And was it his last appearance as a Buckeye?
"I don't know that it's my last game as a Buckeye, but it was a great win, for sure.  When you play good baseball good things start to happen, and I really think we're starting to get the rhythm of things, but it's a little late for that now.
"But the pitching staff has turned it around.  We've had a good last month of baseball."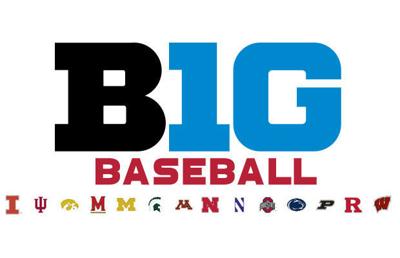 One more game, and a game that Mosiello, who might not have known about Michigan back in June, confessed Saturday:  "We gotta' have this one.  I like sweeps, no matter who, but I understand  that to people here a sweep tomorrow is something more special."
Gavin Bruni gets the ball for the 2 pm finale to the 2023 season, with a chance to extend the streak to nine, finish 6 games over .500, and make at least some statement about the 2023 Buckeyes apart from having improved presently to 11th in the Big Ten, ahead of Penn State and Northwestern.
To borrow from Isaiah Coupet, it's a little late for anything other than pride.  And of course, there's always next year.  Intriguing, when you consider that if you can survive this…anything is possible going forward.