Chloe Sayre allowed hard-hitting Olentangy Berlin to just two hits, helping Hilliard Bradley capture its first Division I district softball title since 2017. Andrea Day's second-inning homer gave the Jaguars a 4-0 lead they wouldn't relinquish.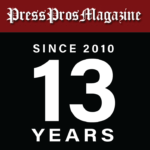 Pickerington, OH – On this day at least, the time-held adage suggesting that good pitching almost always beats good hitting was proven correct.
It seemed to matter little to Hilliard Bradley ace Chloe Sayre that Olentangy Berlin came into a Division I Central District championship game averaging 9.4 runs per game while batting .386 as a team.
"I wasn't really so concerned about (the Bears) as I was just pitching with confidence, hitting my spots and relying on my teammates," said Sayre after hurling Bradley to a 4-0 shutout of Berlin Friday in one of four title games held simultaneously at the Pickerington Central complex.
In running her record to 15-2 and lowering an already impressive earned run average of 0.96, Sayre allowed Berlin just two hits – a bunt single and an infield single – with five strikeouts and just one walk in a workmanlike and seemingly effortless performance. In fact, the hard-hitting Bears managed to hit just two balls out of the infield and both were lazy fly outs.
"Chloe's drop ball was working early, then she starting going to her curve the second time through the lineup," Bradley coach Kevin Moody said. "She had her ball moving really well and was locating her pitches all day long against a very disciplined hitting Berlin lineup. It also helped her confidence getting out to a 4-0 lead early."
Sayre is a third-year starting pitcher who lost the 2020 season due to spring sports being halted by COVID-19.
"Chloe has been our mainstay … our hammer all year long, Moody said. "We'll put her up against anyone."
After Sayre struck out the side in the top of the first, her Jaguars teammates pounced on Berlin starter Ella Erwin.
Leadoff hitter Andrea Day whacked Erwine's first pitch to center field for a single and promptly stole second. After being bunted over, Day scored on a fly out by Sayre. Later, Jillian Meszaros made it 2-0 with an RBI single.
"We always like to jump out to a quick start," said Day, a junior who already has committed to play at Akron. Her older sister, Alex, starred at Bradley and Ohio University. "My job is to set the table for my team and I decided to be aggressive on the first pitch, figuring she'd want to throw a fastball for a strike. It was a big confidence booster to get out to that lead because we've got a pretty great pitcher."
In the second, Izzy Scaff hit a two-out double. Then Day responded by smoking a two-run homer over the center field fence to make it 4-0. Although she came in batting .500, it marked Day's first long ball of the season.
"Andrea has been our catalyst all year," Moody said. "They girls just feed off her. She likes to attack early in the count and she did just that on both of her big hits."
That's all the support Sayre need to tame 16th seeded Berlin (18-10), which came into its first district title hot off a 4-2 upset of third-seeded Teays Valley, which was ranked ninth in the state coaches poll, in the semifinals.
The Bears' only legitimate threat came in the fourth, when they got runners to second and third with just one out. But Sayre got Syd Davis to pop out behind the plate, then later induced Addi Davis into a bases-loaded ground out to end the threat.
"What can I say? Their pitcher just pitched a heck of a game," Berlin coach Jenna Haskins said. "She was phenomenal. She was really hitting her locations and keeping us off balance. When we did finally get runners on base, we didn't capitalize and that's been one of our strengths all year. Even though we fell short today, to get here in just our fourth season as a program was a great achievement a big stepping stone for our program."
Haskins will graduate five seniors, including magnificent center fielder Izzie Wilson, who will take her talents to Ohio University after batting .540 with seven homers, 45 RBI, 44 runs and 19 stolen bases this spring.
It marked the first district title since 2017 for eighth-seeded Bradley (19-5), which will face top-seeded, second-ranked Watkins Memorial (26-1) in regional play at 5 p.m. Wednesday at Olentangy. Watkins, which beat Mount Vernon 6-1 in its title game, was state runner-up in 2021 and final four qualifier in 2022.
Upstart 10th-seeded Newark will meet fourth-seeded Marysville in the other regional semifinal at 2 p.m. Wednesday.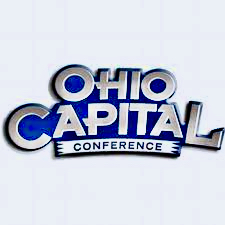 Moody is fully aware that his team will be a heavy underdog against Watkins, but his teams have thrived in that role many times during his 38 seasons spanning all three Hilliard programs. He coached at the original Hilliard school from 1986 to 1997, then started the Darby program in 1998 before starting the Bradley program in 2010. He guided Darby to a state title in 2000.
At Bradley, Moody's teams have won six Ohio Capital Conference championships, including back-to-back Central Division titles in 2022 and 2023.
"I thought coming into the season, we had a lot of individual talent, but it took a little time to make them into a team," Moody said. "After we lost to Upper Arlington, we did a little soul searching and really started putting it together midway through the year."