Good starting pitching, timely hitting, and flawless work by the bullpen resulted in a 7-3 win over Michigan Thursday…and the Buckeyes seventh straight victory.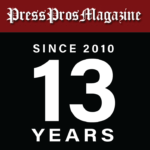 Bill Davis Stadium – One can make the case, I guess, that the Buckeyes have saved their best [baseball] for last.
Carrying a six-game win streak into Thursday's series opener with Michigan, they reprised those previous six wins with a great starting performance by pitcher Jonah Jenkins, some timely hitting by freshman shortstop Henry Kaczmar and senior Marcus Ernst…and the kind of bullpen work you expect to see from teams competing for something more than pride – 3.1 innings of scoreless, one-hit baseball.
It all worked together for the Buckeyes' 29th win of the season, 7-3 over the Wolverines Thursday (26-24, 13-9 in Big Ten), and guaranteed them to finish at least two games over .500.
Truthfully, it was pretty much perfect, given the timing.
"This is what it looks like when you get good pitching, timely hitting, and you played good defense behind your pitching,"  said Bill Mosiello.  "Jonah gave us 5.2, and he really wasn't sharp.  He kept getting behind hitters, but he really competed and this will his last start as a Buckeye.  It's great that he gets a win, and boy…he's been a God-send for us."
In fact, Jenkins is so competitive that sometimes it's hard to tell that he doesn't have his best stuff, or command.  Not afraid to challenge, his only real flaws Thursday were a pair of home runs by Michigan designated hitter Tommy Obertop – a solo shot in the second and a two-run bomb off the scoreboard in the Wolves' 2-run fifth.  Other than that, he pitched 6-hit baseball, striking 4.
But the Buckeyes gave him an early cushion with a pair of runs in the bottom of the first when Michigan starter Connor O'Halloran had control problems.  Like Jenkins, he fell behind hitters, had to come in with the fastball, and after an error and a walk to Matt Graveline, Henry Kaczmar drove them both in with a line double over the head of centerfielder Jonathan Kim.
Obertop's home run in the second cut the lead to 2-1, but Jenkins got into a bit of a groove, pitching a scoreless third, fourth, and fifth…and frustrating Michigan when he stranded the bases loaded in the third.
The Buckeyes' big inning came in the bottom of the fifth.  Joey Aden led off with a double to right, then consecutive singles by Gravelive and Ernst , and a double by Cole Andrews accounted for three runs and pushed their advantage to 5-1.
Obertop has been a thorn in the Buckeyes' side for a couple of years, and while hitting just .205 coming in, he connected again in the top of the fifth after a double by Tito Flores to cut the Buckeye margin again, 5-3.  That spelled the end of Jenkins, and the beginning of one of the more meaningful bullpen experiences of the season.
Nolan Clegg came on to throw 1.1 scoreless, giving up a single.
Josh Timmerman took over in the eighth and literally blew Michigan's doors off…striking out in succession, Obertop, Micth Voit, and pinch-hitter Joe Longo, throwing just 16 pitches.
In the meantime the Bucks would tack on a run in the sixth, Kaczmar walking with the bases loaded to drive in Joey Aden…and one in the seventh when Caden Kaiser singled, advanced on a passed ball, and eventually scored on a wild pitch…7-3.
Landon Beidelschies completed the bullpen trifecta, pitching a perfect ninth, striking out a pair, while throwing 12 pitches.
There were more than enough big moments, and the kind of moments Mosiello talked about in the weekend sweep of UNC-Greensboro;  and hitting when hitting counted.
"Kaczmar's shot in the first was a rocket, and a great piece of hitting,"  said 'Mo'.  "But Marcus had a huge two-strike hit for an RBI in the fifth, and that was huge for us, too.  He had a tough night, but he came through against a tough lefthander.
"Their guy (O'Halloran) has been their heart and soul this year.  He's won eight games and every Friday night, so that's why they've done so well in conference.
"And the bottom of the order was on base a lot (Aden had a hit and scored twice, and Kaiser was 2 for 4), and when you start playing good team baseball you're good one through nine.  I've had guys drive in 60 runs before in the eight hole."
But all that said…the bullpen was light's out, as good as you could ask…in a series that portends all that's left to claim for the season.
"They were great,"  said Mo.  "If you could bottle up confidence…and that's what they have now that they didn't have before.  There's a different air of confidence with everything they do.  They don't panic, even when you walk a guy at the wrong time.  There's no walk three and hit a guy, it's like a regular baseball team.  Make a pitch and we're out of the inning."
Nolan Clegg wore a broad smile for his 1.1 innings of work…that and the fact that it came againt TTUN.
"Absolutely, but it's special anytime the coaches trust to put you in those situations,"  said the senior from Toronto, Ohio.  "You can't help by have confidence in yourself.  I tried to be free and just fill up the zone.  We got off to a rocky start, but we're cruising now and we're not making it harder than it has to be on ourselves."
And for the rocky start that Josh Timmerman had, when he didn't even pitch for more than month…the eighth inning was a demonstration of what he's capable of being, given that confidence.
"That felt good,"  he said shyly.  "It was awesome to get after it that way.  One of the biggest games of the year…biggest series of the year…those were the three most exciting strikeouts of my career so far."
The Buckeyes won it with 7 runs on 9 hits and committed 1 error.
Michigan lost with 3 runs on 7 hits and committed 1 error.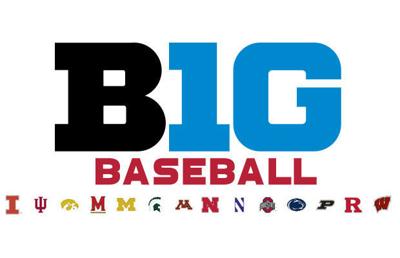 Jonah Jenkins finished his Ohio State career with a 6-4 record, taking the win, and completing 56.2 innings on the season, winning four in relief and two as a starter.
Game two will be Friday at 5 pm, with Isaiah Coupet on the mound for Ohio State, seeking his fourth win of the year.  Michigan had not announced a starter Friday, or Saturday.
Other Notes:
Caden Kaiser, who did not play much for most of the season, is having his own say while filling in while Kade Kern is out of the lineup.  Hitting just .175 ten days ago, Kaiser had two hits Thursday night to raise his average to .241 for the season.
Kaczmar went 1 for 2, and walked twice, and saw his OBP and batting average climb.  He's now hitting .296 for the year.