Botkins' Carter Pleiman and Fort Loramie's Ava Turner have been selected for the 2023 Press Pros Shelby County Scholar-Athlete Sponsors' Scholarship, and again head a list of impressive applicants destined for success in whatever future competition they choose.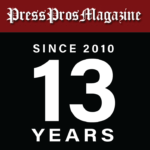 Their credentials were impeccable – their qualifications unquestionable.  Press Pros proudly announces that Botkins High School's Carter Pleiman and Fort Loramie High School's Ava Turner have been chosen as the recipients of the annual Shelby County League scholar-athlete scholarships, as funded by the sponsors of daily coverage of SCL events throughout the year on Press Pros.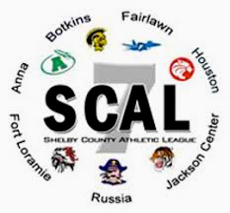 Carter Pleiman was a three-sport athlete at Botkins (cross country, track and basketball), and in his final season this past winter averaged 19 points a game in basketball, along with 8 rebounds and 4 assists per contest.  For his efforts in leading the Trojans to a 15-win season, Pleiman was selected as the Shelby County League's Player of The Year.
At 6'5″ he has all the requisite basketball skills, and is, as one rival coach said during the season, "As competitive as anyone who's played in the league for years.  He just doesn't quit."
"He's our guy,"  adds Botkins coach Phil Groves.  "He kinda' calms the waters for us when he's out there."
He was also a member of the 2020-21 team, along with older brother Jacob, who led the Trojans to their first-ever boys state title in basketball, beating heavily-favored Richmond Heights in the semifinals and Columbus Grove for the title.
"I'm thankful for my participation in sports because its helped me develop important skills such as discipline, time management, and teamwork,"   he wrote in his application essay.  "It taught me the value of setting a goal and staying focused on achieving it.  My high school career will be a solid springboard for what it takes to be successful in life.
"I'm grateful for the successes I've had in competition, but more for having sports help set me on the right path in life – skills necessary to succeed on the court and in life.  I'm more grateful for those experiences – sports – than any other single person or influence over the past four years.
Active in agriculture and various volunteer commitments in his school and community, he served as the senior class president for the 2022-'23 school year and graduates with a 3.5 GPA.
Pleiman plans on attending Heidelberg or Ohio Northern in the fall to pursue a degree in business.
Ava Turner joins a recent list of Fort Loramie student athletes so honored with the Shelby County League scholar-athlete scholarship, and like Carter Pleiman, was a member of the Redskins women's basketball program as a sophomore that won a state title in Division IV basketball.
But her athletic achievements go well beyond basketball, as she also participated in both cross country and softball.
Exemplary in the classroom, as well, Turner graduates with a 3.89 GPA and has received numerous academic All-Ohio athletic honors.
"Besides just being a pleasant person to be around, Ava works so hard at everything she does,"  says her basketball coach, Carla Siegel.  "She doesn't like to lose, so of course she and I really get along for that reason."
Not what you'd consider a standout in any one sport, she makes up for it with her ability to set and achieve goals.
"I'm just seven stolen bases away from the career record at Loramie,"  she wrote in her application essay.  "And I'm just a few hits away from my 100th hit."
And yet, "She's a great teammate,"  adds Siegel.
"Everyone in Loramie knows me for my energy,"  she writes.  "And they know that I work as hard as I can because…I hate losing.  A person's potential only has limits if you put them on yourself."
She plans on attending Ohio State in the fall to work on a degree in marketing.
Recipients' applications are ranked by panel of independent retired teachers and guidance counselors, based on grade point average, ACT/SAT score, athletic accomplishment, and personal essay.
Pleiman and Turner will each receive the Press Pros Sponsors' Scholarship in the amount of $2,000 to help further their scholastic and athletic pursuits this fall.  The Press Pros sponsors scholar-athlete awards are made possible by the following area companies and contributing sponsors:
Edward Jones Investments (Sidney, Andrew Stewart), The Minster Bank, The Heidout (Jackson Center), Keyhole Pizza (Newport), Allenbaugh Insurance (Jackson Center), Bunny's Pharmacy (Sidney), Crale Builders (Sidney), Huffer Chiropractic (Jackson Center), Wilson Sports Medicine, 49 Degrees (Coldwater), The Spot Restaurant (Sidney), H.A. Dorsten Contractors (Minster), Minster Dental,  Logan Services (Amanda Kinsella, Vandalia), The Davis Foundation, and the Massey Trust