It couldn't have been uglier, which with the way it ended made it that much easier to appreciate.  Piqua survives losing an eight-run lead in the sixth and seventh innings to beat Northmont in extra innings.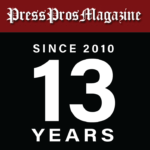 Piqua, OH – Hall of fame broadcaster Joe Garagiola once said this about baseball:  "The reason you watch it every day is because sooner or later you'll see something you' ve never seen before."
Piqua coach Brad Lavy was probably cussing Garagiola under his breath in the sixth and seventh innings of Tuesday's district tournament opener with Northmont…watching his Indians squander an 8-run lead in the final two innings.  Leading 8-0 entering the sixth, they would give up six hits, commit four errors, use three pitchers, uncork two wild pitches, and watch the lead evaporate in the seventh when Northmont's Brady Lefton singled to right to drive in the tying run.
Ironically, they played as poorly over the final two innings in regulation as they did brilliantly behind starting pitcher Hunter Steinke in the first five innings, when it looked like they would walk away with the game – and maybe even run-rule Northmont.  The Indians scored 2 in the first, 2 in the second, 1 in the third, and 3 runs in the fifth…because Northmont played even worse in those five innings than Piqua did in the sixth and the seventh.
The combination of Northmont starter Nathan Teller and reliever Connor Price threw 6 wild pitches over those five innings, and the T-Bolts defense had some wild moments of their own, committing 6 errors behind Teller and Price.  It would have taken an official scorer with a doctorate in math to have figured out the earned runs from the unearned runs.
Piqua starter, sophomore Hunter Steinke, was another story.
Steinke was a model of efficiency, striking out 6 over 5.1 innings, retiring the first out in the top of the sixth on a fly ball to left field.  Prior to that, he had held Northmont hitless until the fifth, when with two outs Brandon Hoops hit a one-hop ground ball at Mason Davis at third that took a wicked hop over Davis' head and into left field to break up the no-hit bid.  Then…the wheels came off for Steinke.
"I kinda' lost my mechanics,"  said Steinke, afterwards – a sign of fatigue.
"He was good, really good,"  add Brad Lavy.  "But he just lost his legs a little bit in the sixth.  We needed to make a change."
The change!
Never in the history of baseball has a game pivoted more quickly.  Piqua scored its eight runs through five with just five hits, aided by those six errors and six wild pitches.  In dramatic irony, that's exactly how Northmont came back.
After Zane Pratt relieved Steinke with one out, Northmont benefited from an infield error, a walk, another infield error, back-to-back singles, a sac fly that drove in a run, and another single to score 4 runs on 3 hits, with 2 errors and 2 wild pitches.  But Pratt did get them out of the inning…and the Indians DID have a four-run lead to begin the seventh.
But the seventh, to the shock of Piqua fans – and the delight of a rather large Northmont contingent – turned out to be an exact duplicate of the sixth.
It started with a walk to the leadoff hitter, Jamir Ross.  Then a throwing error by catcher Zander Mason, and another throwing error by Steinke at third base to score Ross.  Then a double by Northmont's Andrew Shingler scored a second run…forcing Lavy to replace Pratt with Mason Davis.  David induced a fly ball in the infield for an out, then a second out on a fielder's choice that scored a third run to cut the Piqua lead to 8-7.
But before he could retire the final out to preserve the win, Northmont's Brady Lefton punched a fastball into right field to bring home the tying run…8-8.
Piqua came to bat in the bottom of the eighth as badly deflated as you can get.  But Connor Price, who had pitched brilliantly from the fourth inning on, walked leadoff hitter Owen Shawler on four pitches.  With one out Hunter Steinke reached base on a weak ground ball hit in the infield.  That forced a Northmont pitching change – Price out, and Drew Carver in. With the winning run on second base, pinch hitter Jerry Anthony struck out…and Zane Pratt popped up for the final out to send the game to extra innings.
Besides Hunter Steinke's five brilliant innings on the mound, two other contributions figured heavily into Piqua even being around for the eighth inning.
In Northmont's four-run sixth, Piqua centerfielder Mickey Anderson made do-or-die catch on a sinking line drive to center with runners on first and third.  The runner on third tagged and scored on the sacrifice fly.  But had Anderson missed that line drive, the ball would have surely have gotten by him and gone up the terrace behind him, and the runner would have scored a fifth run in the inning.
"I really didn't see it off the bat," said Anderson.  "But I heard Brady (Ouhl) yelling, "in, in".  My instincts just took over.  I knew I had to catch it."
The other contribution was Mason Davis against Northmont in the top of the eighth.  As bad as it was in the sixth and the seventh, Davis somehow put that behind him and retired the T-Bolts in routine fashion – a grounder to third, a ground ball back to the mound, and a strikeout.  Without a doubt it boosted the Indians while stealing momentum away from Northmont.
And in the bottom of the eight Northmont reliever Dylan Allamon committed the cardinal sin in baseball…he walked Indians leadoff hitter Trent Rudd.  Brady Ouhl followed with a fielder's choice ground ball to shortstop, forcing Rudd at second base.  But with Mickey Anderson at the plate Allamon uncorked a wild pitch that was so errant as to allow Ouhl to run all the way to third base, where he stood representing the winning run with one out.
But Anderson struck out, bringing Mason Davis to the plate with a chance to win his own game.  He did…without bat and ball ever making contact.
Allamon uncorked another wild pitch and Ouhl came storming to the plate with the winning run, and without benefit of a base hit.
Piqua won it with 9 runs on 6 hits and committed 5 errors.
Northmont lost with 8 runs on 8 hits and committed 6 errors…and 8 wild pitches.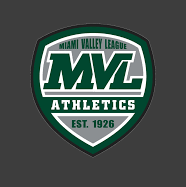 "Sometimes you just have to weather the storm the best way possible,"  said an exhausted Brad Lavy after the game.  "We gave it away there at the end, and somehow had the confidence to come back and find a way to win.
"That's a pretty good club over there, they have speed, they put the ball in play, and we let them hang around.  But I'm proud of Mason Davis for the way he took a breath there at the end, and finished things.  What he did in the top of the eighth was pretty special."
Seventh-seed Piqua now moves on to play #6 Beavercreek, Thursday at Beavercreek, knowing that nothing could be worse the storm they weathered against Northmont – and no object lesson greater than the way they came back to win.
"We didn't play very well,"  said Hunter Steinke.  "But we got a 'Dub'."