With a week left in the season, we find that what we wrote back in February is being compared to what played out.  And would we rewrite…if we could?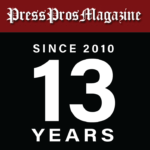 Columbus, OH – One never ceases to marvel at the internet, and the number of people who at least read about Ohio State baseball.
Last week we received an email from Jim, in Putnam County, who not only shared his opinion on the season, but sent us the link to our February page entitled, Last Call Before First Pitch.  You can go back and read it, if you wish (https://bit.ly/44Y3hFO).
"Are you ready to change anything about what you wrote in February?"  he wrote.
And…."Will Mosiello turn things around?"
Jim…we'd all like to know!
But fifty two games into the season his question is an interesting topic.  Hindsight, as you know, is always 20-20, but for the sake of what we believed then, and what we've seen since…this would be my answer.
On coaching:  The one thing I sensed about Bill Mosiello then that I didn't write…was that he expected players to know more about how the game is played.  But that doesn't necessarily come with college baseball.  This is what I've observed at other schools.  They all recruit from a culture of amateur baseball that's not grounded in the fine points of the game – base running, approach at the plate, and competitive experience.
And he's admitted as much since February, regularly saying that "I'm not accustomed to this" – a different culture of baseball than what you see at a school like Vanderbilt – teams that don't beat themselves.  Teams that seem to attract that kind of player, where Big Ten schools 'recruit' talent and then spend two years teaching it.
On overall talent:  What I said then I stand by now.  I believed that Ohio State had the best returning outfield in the Big Ten (Lipsey, Kern, and Okuley), but you can never account for injuries and a slow start like that of Mitchell Okuley this year.
We wrote that Henry Kaczmar would be a central figure in the day-to-day of this team, and he has.  We even mentioned hitting with power, because he showed that ability against good high school competition.  He's currently tied for the team lead in home runs.
We wrote about the untapped, and unknown, talent of Matt Graveline, and has that not become manifest?  Both he and Kaczmar will compete for recognition on the all-conference freshman team.
We wrote about the impact of Nick Erwin coming back healthy to play wherever he's needed in the infield.  Eh?  He's hit .300 most of the year, plays the position as well as anyone we've seen, and provides a senior influence in the locker room.  We wrote that Marcus Ernst would hit if he's healthy, and he has.  What we didn't say was that Tyler Pettorini would hit .319…but he has!
I think we mentioned that Cole Andrews might be a welcome addition because senior leadership at the catching position has long been a coveted commodity in baseball.
On pitching:  We wrote about last year's ERA (6.58), and some question as to how far we've come since then.  As it turns, about a half a run better…5.87.  The issue then, and the issue now, is the ability to execute pitches and limit the number of walks.  And sad to say they don't either well enough…yet!  There are already more walks than in 2022 (270 to 233), and again the reality of pitching, overall, across college baseball.  From fifth-place Michigan on down, the average among the bottom eight in the Big Ten is better than 5.5 runs per game.  Iowa leads the lead with a 4.26 ERA.
If you check the rest of the Power Five conferences you'll see that same dropoff, top to bottom.
At this level of baseball it's not about just throwing strikes, but 'executing' good strikes.  Check and see if we didn't mention that in February.
I wrote about the bullpen and said then that someone would need to emerge – dependable, mentally tough, and adaptable.  That person turned out to be transfer Jonah Jenkins, a name we didn't even know in February.  Jenkins (5-4, 4.00 ERA) turned out to be so good that he was forced into starting duty a month ago.
The future…begins with Landon Beidelschies, because he has the stuff, the makeup, and he has time on his side.  Over the summer in the Cape Cod League he'll take what he's learned this spring and come back a different version of the best version of himself that we've seen from time to time.
And yes, we also added this caveat…that you have to be healthy.  Check the list:  Coupet, Timmerman, Lipsey, Kern, McAlister, Ernst, Baird, and Pettorini…then consider the innings pitched and at bats lost.  Coupet was projected to pitch 100 innings and, in fact, has 51 entering Sunday's game – because of a hamstring.  Trey Lipsey missed at least a month with a groin strain.  It's all right there is you care to go back.
Last, the issue of expectation – another ability in modern college baseball that's learned through on-the-job training.  As pointed out on numerous occasions, most college baseball recruits have never faced the kind of competition that they see when they get to this level.  Most never worried about making their own high school team.  The majority grew up playing 'travel' baseball, where if you can afford it you're on the team…and you're going to play.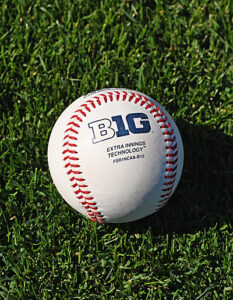 So the issue is not just talent and character, but have you been properly trained to compete when you get to this level of baseball?  I'm not sure you get that in 'travel' ball, where they pretty much drive to the game, play, get back in the car and go home – where coaches show up in flip-flops and a Tshirt.
So Jim, thanks for reading, saving that post, and calling our attention to what we said then, compared to what we're reporting now.  It hasn't worked out as we'd hoped, but remember…Nebraska and Michigan State finished at the bottom of the Big Ten last year with Ohio State.  Both are going to this year's conference tournament.
Reality.  We're a year removed from a coaching change and a set of new eyes…eyes with a vision for where they go from here.
As we wrote in February…every game is an audition for the future.