They played winning baseball again, good pitching, timely hitting, and with an air of confidence at the perfect time.  Michigan is next for the season finale.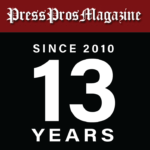 Bill Davis Stadium, Columbus – It doesn't seem possible.  Michigan is in here next weekend for the season finale and no one is ready to see it come to an end.
The reason?
The Buckeyes played like Bill Mosiello expected back in February, completing the series sweep Sunday with a 9-2 drubbing of University of North Carolina-Greensboro…and pitched well, hit well, and for 27 innings of baseball this weekend against the Spartans they committed just one error.
They welcomed back starter Isaiah Coupet, who's missed eight starts this year due to a hamstring pull suffered in the Minnesota series, back in April.
They again saw the evolution of freshman sophomore Henry Kaczmar, who went 2 for 4 on Sunday, and raised his average to .291 for the season (7 home runs and 42 RBIs).
They saw Matt Graveline make plays in left field, get a hit, and make his own case for all-conference freshman honors.
Nick Erwin made his case for comeback of the year honors (if they had one), with a pair of hits and crept back close to .300 (.298).
Caden Kaiser had a splendid day – probably his best – with a pair of hits in 4 at bats and drove in three.
Marcus Ernst – Ol' Reliable – went 3 for 5 with a double and an RBI.
And the oft-beleaguered bullpen pitched 6 innings of 1 run, 2-hit baseball – Justin Eckhardt, Josh Timmerman, Nolan Clegg, and Logan Jones, with Eckhardt getting the win, his fourth of the season.
They overcame an early 1-0 UNCG lead in the fourth inning on an Ernst single, a ground out, a Kaczmar single to score Ernst…and Okuley single, a Nick Erwin fielder's choice, a throwing error that scored Kaczmar…another throwing error, scoring Okuley…a real mess of an inning for UNCG starter Grant Aycock, who didn't survive, and the Buckeyes emerged leading 3-1.
Coupet was vintage, but limited to 45 pitches, coming back from his latest hamstring setback.  He was done after three innings, having thrown 49 pitches, giving up 1 run on 2 hits.  He struck out 5 and walked 1.
Justin Eckhardt came on to pitch he middle three innings (no runs on no hits), and benefited from an Ohio State run in the sixth when Nick Erwin scored on a two-out single by Caden Kaiser.
Once more in the seventh…when a two-out single from Kaczmar scored Matt Graveline, who walked an stole second base.
UNCG did score in the top of the eighth, but the coup de gras was the bottom of the eighth, when Ohio State sent seven men to the plate, collected four hits…the big blow being an Ernst double with out two out…and came away with 4 runs on those 4 hits, leading 9-2.
Timmerman, Nolan Clegg and Logan Jones followed Eckhardt, throwing three innings of 1 run, 2-hit baseball, and when Jones strike out the final out in the top of the ninth the Buckeyes suddenly owned a 6-game win streak.
"It's hard to figure out why we're 22-10 in con-conference play – that's what someone just told me – and I guarantee you this is as good a non-conference schedule as they've played here in years,"  said Bill Mosiello, pleased with the win, the momentum, and the general feeling of confidence moving into Michigan week.
"I'm not going to waste time thinking about the difference with what we did in Big Ten, and how we played this weekend.  I saw it, we all witnessed it, and we have to get to a place where we just play like we're capable of playing [against UNCG].  Everywhere I've been we played the game – we didn't play the opponent, we played the game – and the game is the game.  Obviously it's harder against some of the better Big Ten clubs, but the game doesn't change.  You just have to play the game, and the Big Ten numbers don't reflect how we're capable of playing."
The return of Coupet was welcomed, and timely.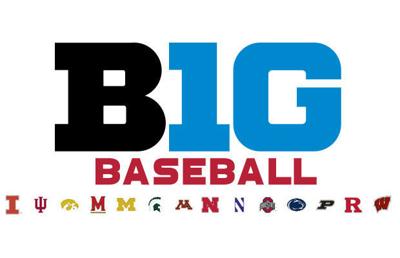 "Yeah, he's missed eight or nine starts and he's been limited, but we wanted the pro scouts to see that he's healthy, and hopefully he can get stretch out enough today to where he might go five or six against Michigan,"  said 'Mo'.
It comes down to just three more games.  28-25 after this weekend, the importance of finishing strong, with a winning record, and with a competitive showing against Michigan (6th place in the Big Ten) cannot be over-stated.
But before that, the emergence of young core players for next year are just as important – Henry Kaczmar, Matt Graveline, Landon Beidelschies – and the confidence of knowing that their numbers do reflect what this club is capable of being in 2024.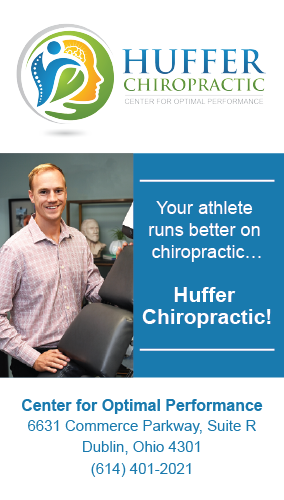 Kaczmar's RBI single in the eighth was a piece of sheer professional hitting.
"Yeah, and we've had success in the past with kids like Henry, and him being the son of a coach,"  added Mosiello.  "Kids like that understand how hard the game is, that sometimes you have to be hard on them, and it's going to make them accountable and a better player.  You can see that in some of our young players."
The six-game win streak couldn't come at a better time.
"It's really important, because no matter what kind of year we've had, we've got the team up north coming next week and you want to beat those guys,"  said utility reserve, Joey Aden.  "That would be big for us and big for the program.  To win six straight like we have…it's good to see some guys get some confidence back before next weekend.  It says a lot about our team and the character that we have."
Henry Kaczmar, originally a Michigan commit, has an even larger interest in next weekend's outcome, given the history and his emergence as an unquestioned young leader on this club.
"Honestly, I'm just going to go out there and play against the game of baseball,"  he said Sunday.  "Obviously there's more at stake, but we need to go out there – I'm going to go out there – and keep the same mindset.  I'm going to have fun, play loose, and play easy.  A fastball's a fastball, regardless of who throws it."
They won Sunday with 9 runs on 13 hits.
They limited UNCG to 2 runs on just 4 hits.
This is what they're capable of being.  The six-game win streak is no fluke.
It just came six weeks later than hoped for, and that's baseball sometimes – taking that long for Lipsey, Kern, Erwin, Okuley, Kaczmar, Graveline, Ernst, Andrews, and Caden Kaiser to come to this point.
Or did it?
They're back in conference next week, and it's Michigan.  We'll know soon enough.