Timely pitching, timely hitting, and timely defense produced the predictable result Saturday…both games over UNC-Greensboro to boost the record and morale.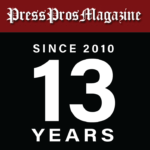 Bill Davis Stadium – On a day in which the ballpark was decorated with youth baseball players from area communities…the high school team from Covington, Ohio…and a lot of curious fans seeing the Buckeyes play this year for the first time…Ohio State gave them all what they came to see.
Some predictable baseball…that produced a pair of Buckeye wins over UNC-Greensboro – 6-1 in the opener, and 5-1 in the nightcap – to boost their record to 27-25, set the stage for a weekend sweep on Sunday, and a shot of B12 for the morale and looming season finale next weekend with the team up north.
The Buckeyes pitched well – Gavin Bruni winning his fourth game of the year in the opener, one run and five hits over 6 innings;  and Jonah Jenkins winning his fifth game of the year in the second game, with an identical line, one run and five hits.  Bruni topped out at an even 100 pitches.  Jenkins was slightly more efficient, throwing 92.
"It's called winning baseball,"  said Bill Mosiello, outside his office.  "There is no secret, and there is no pill you can take.  You get good pitching, you get timely hitting, and you make some plays and you're going to get winning baseball.  You gotta' do all those things, and it's so much easier said than done."
Pitching?
"Anytime you give up two runs over two games you're going to have a chance,"  added 'Mo'.
Hitting?
"We didn't score a lot of runs, but we had a lot of loud outs.  They didn't all fall, but we didn't give them a lot of easy innings.,either."
What 's been anticipated since mid-February……
"It was a really great day for us.  As you say, predictable, winning baseball, and you can't do any better than that."
Gavin Bruni was the Gavin Bruni that people have anticipated since he graduated from Alliance High School.  He threw hard, spotted the fastball better, and confounded UNCG hitters with the breaking ball.  He was as good as he's been all year…and rewarded for his effort with an early lead.
The Buckeyes scored two in the second with a Graveline bunt single, a Kaczmar double to score Graveline, and then a fielder's choice ground ball by Mitch Okuley to score Kaczmar…2-0, Buckeyes.
Bruni's only blemish came in the the top of the third when UNCG had back-to-back singles and an RBI double by first baseman GC Jarman to score Daniel Cerda…2-1, Buckeyes.
Ohio State added in the fourth when catcher Cole Andrews led off with his 7th home run of the season.
They then iced things in the bottom of the eighth on a Graveline single (his second), Henry Kaczmar followed with his 7th home run of the season to make it 5-1…and Mitchell Okuley kept pace with his 7th bomb of the season to make it 6-1.
The bullpen, picking up for Bruni after six innings, was just as predictable – the way it's supposed to be.  Nolan Clegg pitched a scoreless 7th and 8th;  and Jake Johnson came on in the ninth to pitch around a pair of base hits to close things down.
They won on 6 runs, 11 hits, and error-free baseball.
UNCG lost it on 1 run, just 7 hits, and error-free baseball.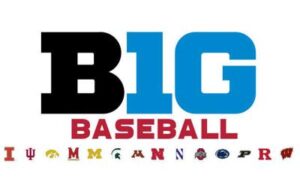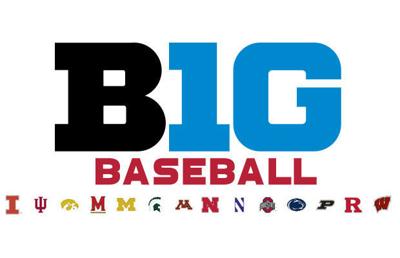 Game two…..largely resembled game one.  Jonah Jenkins wasn't as sharp as you're accustomed to seeing at the start, but his experience and patience served him well as he navigated trouble in the first three innings to settle into cruise mode by the fourth.
Again, like Bruni, he benefited from the long ball…Mitchell Okuley scalding a fastball over the right field wall in the bottom of the second to stake Jenkins to a 1-0 lead.
UNCG answered in the top of the third, just like in game one, when the Spartans strung together a walk, a single, and an RBI double by shortstop Zack Budzik to tie the game at 1-1.
Jenkins found his stride in the fourth, hitting his spots, changing speeds, and pitching with more efficiency…just two hits over his final three innings.
And again, he was rewarded like Bruni, when left fielder Hank Thomas poled home run to left out of the wrong barrel in the fifth, driving in Nick Erwin to give the Buckeyes the lead…3-1.  They added two more in the sixth, and set the stage for Landon Beidelschies to pitch the seventh and final inning…as was pre-agreed upon by both teams.
Beidelschies went 1…2…3, throwing 14 pitches to record the save.
The Buckeyes won with 5 runs on 7 hits and completed an error-free day.
UNCG had 1 run on just 5 hits and likewise, played error-free baseball for the afternoon.
Given the pitching irregularities through 52 games, one could make a strong case for Jonah Jenkins as the team's MVP – stellar work for the first twenty games out of the bullpen, and can we say it enough…'predictable' work as a starter for the past month.
"First of all, what an incredible start by Gavin,"  said Jenkins, crediting his teammate.  "He set the tone for us, and when I came in I had to work through some traffic – maybe trying to be too fine – but once I got through that things fell into place for me.
"They're a good team.  They fought throughout the lineup, all nine of them.  There's no one over there that you could just throw fastballs by all day.  And these games are so important because we want to be ready and have some momentum for next week."
Teammate Mitchell Okuley, who was 2 for 6 for the double header, with a pair of home runs, seconded that emotion.
"Yeah, because we haven't had the season we wanted, but all we can do now is finish strong.  We want to do as well as we can, because I don't think anyone in February could have predicted the issues we'd have.
"Lipsey missed all that time with an injury.  Kern has battled injuries.  J Mac got hurt.  Timmerman missed time, and I'm probably missing someone…but no one could foresee that happening.  Zach Freeman had back surgery and only had one AB all year…and he had a double.  He's batting .1000!  It's tough to overcome that, and the two home runs felt good today…for sure!"
The two teams meet for the weekend finale on Sunday…the Buckeyes will seek to go three games over .500…and Matt Graveline and Henry Kaczmar may not sleep Saturday night, anxious to get back to the ball park and hit.
Graveline was 3 for 7 on the doubleheader…and Kaczmar was 2 for 3 in the second game with a home run…both making strong bids for recognition on the conference All-Freshman team.
Game time is 1 pm, the weather is going to be good…so why not?  We've waited 52 games to see what everyone saw on Saturday – what 'Mo' has asked for all year.  The win streak is now five in a row.
Enjoy it while you can.