Two players with a hand in victory number 25 were freshman shortstop Henry Kaczmar, and catcher Cole Andrews. Both players have been positives all season.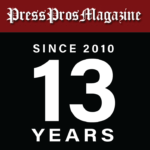 Columbus, OH – This has been one messed up baseball season for Ohio State. That, no one can argue.
Yet there are tiny rays of sunshine if you look closely.
The Buckeyes continued their final push for a winning record during this homestand with a 13-5 victory over Central Michigan before 1,151 Wednesday night at Bill Davis Stadium.
The Chips are a Mid-American Conference team, but a win is a win is a win. Plus, they had a 31-15 record before the first pitch.
If for one game, Ohio State (25-25) put it together with Cole Andrews hitting a two-run homer, Mitchell Okuley a solo and Caden Kaiser a three-run jack. Trey Lipsey and Henry Kaczmar each drove in two runs.
The player to watch beyond this season – Andrews is a graduate transfer and Okuley a senior – is Kaczmar.
The true freshman shortstop came to campus with a sparkling reputation from his days at Cuyahoga Falls Walsh Jesuit High School. He has backed up all that promise with a .286 batting average, five home runs 37 runs batted in and a .365 on-base percentage in 49 games.
Take a look at his picture on OhioStateBuckeyes.com and you could be staring into the eyeballs of the future face of the program.
You need to know that the young man almost became, oh, my gosh, a Michigan Wolverine. Yes, that team.
But last June 16, everything changed when UM lost head coach Greg Bakich to Clemson. That same day, Ohio State was presenting Bill Mosiello as its next coach.
Kaczmar decommitted and was on the open market again.
"We went after him,'' Mosiello said. "We ran it through his high school coach, Chris Kaczmar, and said that we had a sincere interest. It was a long process and a long summer because a lot of other schools were recruiting him.''
It helped that two of Kaczmar's uncles were all-time greats for the Buckeyes.
Scott Kaczmar hit 17 home runs in 1994 and 18 in 1995. In '95, he was team captain, first-team All-Big Ten and most valuable player of the conference tournament.
Alex Eckelman ranks sixth in career home runs (34), seventh in runs (172), ninth in hits (241) and 10th in runs batted in (156).
Amazingly, the staff of former coach Greg Beals did not recruit Kaczmar.
"Coach (Mosiello) found out that I was decommitting from Michigan and he texted me,'' Kaczmar said. "He wrote, 'This is Coach Bill Mosiello and we need to make you a Buckeye.' That was awesome. I always wanted to come to Ohio State. I grew up cheering for Ohio State. I couldn't be happier here. My uncles were ecstatic that I came here.''
Mosiello said it was good fortune to get Kaczmar. It helped that he told him the shortstop job was wide open.
"What a great kid. What a worker. What a family,'' Mosiello said.
Kaczmar went 2-for-4, including a two-run triple, and scored twice last night.
What has been the key to winding his way through the sometimes-scary land of major college baseball?
"I just try to go out there and tell myself to have fun,'' Kaczmar said. "When you play tense, saying there is a lot of pressure on me, then you are not going to succeed at the highest level that you can. I enjoy every day. Be where your feet are. Everyone says it's 90 percent mental, and I agree with that. You can be 0-for-20 and then the next half of the season you can go 20-for-20. It's up to you.''
It's too bad that Andrews doesn't have more eligibility after this season. His presence has been a boon for the Buckeyes. He's batting .289 with six home runs and 37 runs batted in playing 39 games.
Catcher was a weak spot for Ohio State in 2022.
Andrews, who lives north of Columbus in Powell and graduated from Bishop Watterson High School, always wanted to play for Ohio State.
He started three years for Miami University in Oxford and made first- and second-team All-MAC in two of those years.
"I wasn't nearly the player then that I am now,'' Andrews said. "I worked hard at Miami and got a lot better. Obviously, the one positive from COVID was getting another year to play baseball. I entered the portal and was lucky that Coach Mo and his staff reached out so I could spend the last year of college baseball in my hometown.''
Andrews pushed along the process by procuring roster information from future teammates Marcus Ernst and Nolan Clegg.
And, yeah, he asked Ernst and Clegg to put in a good word for him with Mosiello.
"Then Coach Mo texted me and the rest was history,'' Andrews said.
Mosiello thought it was a no-brainer to bring in an accomplished player, but also one who grew up just miles from campus.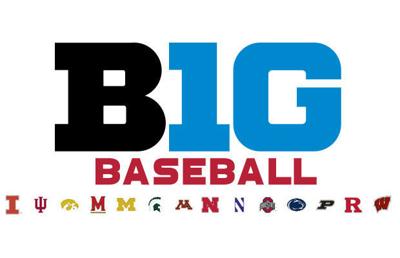 "We knew that Cole could hit for some power, but he has become a complete hitter,'' Mosiello said. "He has done a good job behind the plate, and that has been a big surprise.''
There was not much of a feeling out process with Andrews making the jump to a higher level.
"At the end of the day, baseball is baseball,'' he said. "I learned at Miami that there are good players everywhere. You just have to find them. It has been awesome here. I've been blessed. I have learned a ton from Coach Mo. I attribute a lot of my success to the adjustments we made in the off-season.''