On the heels of a state title in cross country last fall, Hilliard Davidson senior Connor Ackley hopes to pull off a rare 1,600/3,200 double state championship on the track. The Syracuse signee may have the juice to do it.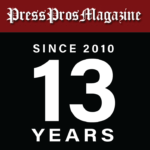 Hilliard, OH – As Connor Ackley powered through an insanely intense workout on the track this week, Hilliard Davidson distance coach Pat Schlecht grinned and reassured the senior standout that their master plan was working.
"I want to simulate how Connor's going to feel on that last lap of the state championship race when lactic acid has formed and he feels like he can't go any harder," said Schlecht, who has cranked out a small army of championship level teams and All-Ohio runners during his 28 years coaching track and cross country at Davidson.
Ackley, however, clearly has emerged over the past two seasons as the best of the bunch.
As the postseason crunch commences this weekend with the Ohio Capital Conference Central Division championships, followed by district, regional and state meets, Ackley has established stratospheric goals that would establish him as the one of Ohio's all-time distance greats.
Coming off a state cross country title last November, Ackley captured state indoor titles in the 1,600 and 3,200 meters. He hopes to pull off the same double in the state outdoor championships June 2 and 3 at Ohio State's Jesse Owens Memorial Stadium.
Given that those races are contested a little over an hour apart and often in hot, humid conditions, many state qualifiers consciously focus on one or the other to assure an optimum performance. Often, they will scratch from a race on the day of the meet.
Dating back to 1970, only five Division I or Class AAA boys runners have won both events, and all of them when on to excel at the college and/or Olympic level: Doug Bockenstette of Cincinnati LaSalle (1994), Bob Kennedy of Westerville North (1987), Mark Croghan of Uniontown Green (1985), John Zishka of Lancaster (1979) and Alan Scharsu of Austintown-Fitch (1978).
Ackley, a Syracuse signee, believes he has the talent, fitness level and fortitude to join that elite group.
"I suppose the mile (1,600 meters) is my favorite event because it's so exciting to run and to watch," he said. "I've got a goal to break four minutes, whether that happens at the regional, state or national meet. I feel like the way training is going, that's a very realistic goal. The mile field is going to be very competitive, especially in central Ohio, and there's no holding back in that race. I feel like I can go 100 percent in the mile and come back and kind of float through the two-mile (3,200) and, given what I've been able to achieve so far, I'm hoping I can win it and put up a quality time. It would be really cool to pull that off that double because it's difficult."
Kennedy's state meet record of 4 minutes, 5.13 seconds has stood since 1988. The future NCAA champion and two-time Olympian scratched from the 3,200 at the state his senior season to concentrate on the 1,600 mark. Dustin Horter of Lakota East set the Ohio interscholastic record of 4:03.04 at a regional meet in 2018.
Ackley has clocked personal bests of 4:08.65 in the mile (a few steps longer than 1,600 meters) indoors and 4:09.73 outdoors, both as part of a double.
"He can go 4:06 or 4:07 at the drop of a hat," Schlecht said. "His physiology, interval training and rep training indicates that he's close. With the speedwork we're focusing on now, I'm sure he can go a lot lower than that by the end of the month. We're going to be experimenting with tactics the next couple weeks."
Andrew Jordan of Watkins Memorial set the interscholastic mark in the 3,200 of 8 minutes, 46.72 seconds in 2016 before setting the state meet mark of 8:54.96. Scott Fry of Sandusky Perkins (1985) owns the all-divisions meet record of 8:49.40.
Ackley turned in a career-best 3,200 time of 8:48.43 on the way to an 8:51.1 two-mile in the indoor national meet, and did so with little competition in his heat. Outdoors, his fastest time is 9:01.84 and it also was part of a double.
After discovering long-distance running in seventh grade, Ackley developed into an All-Ohio caliber runner as a sophomore, placing 11th in cross country and third in the 1,600. His junior season, he was state-runner up both in cross country and in the 1,600 before his times really began plummeting last fall. His fastest 5,000 meters was 14:29.5. He placed fifth in the Champs Sports National Championships in San Diego.
"Honestly, I felt like I had a bad junior year," the 6-foot-3, 160-pounder said. "I was just putting in way too much mileage and with too much intensity. It was all my own doing. After track season, I felt like I had to take a step back and reassess things. My times started dropping like crazy. Finally winning the state in cross country was super cool."
Schlecht said he knew all along Ackley had the tools to become a great distance runner.
"Connor has a nice blend of aerobic and anaerobic skills, he has a very smooth stride and style and his threshold work is amazing," he said. "His VO2 level, or ability to use oxygen, is off the charts. A lot of athletes just can't handle lactic acid buildup (when muscles are pushed to the max) like he does. In that area, he's truly exceptional."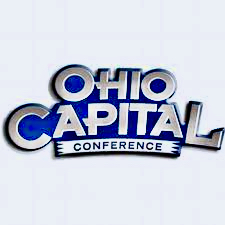 Ackley, who will graduate with a college-weighed 4.6 grade point average, plans to major in mechanical engineering at Syracuse. The Orange took 12th in the NCAA cross country meet last December.
Davidson head boys track coach Ryan Aleshire said Ackley represents the epitome of the student-athlete and teammate.
"Connor is a once-in-a-lifetime kid, and I'm not exaggerating at all," Aleshire said. "He is the ultimate leader and ultimate champion. He just works non-stop. He has only one gear and it's full steam ahead. Everything he does is spectacular. What he achieves over the next three weeks won't define him. It's merely icing on the cake for a tremendous career."