After four years of patient commitment to team and his principles, Ohio State's Caden Kaiser has seen his work pay dividends, and gained some personal appreciation for good things happen to those who wait.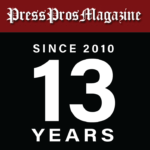 Columbus, OH – It finally happened Wednesday night at Bill Davis Stadium.
In the bottom of the fifth inning with teammates Marcus Ernst and Cole Andrews on base, junior Caden Kaiser…the oft-overlooked-but-talented consummate teammate…tore into a fastball from Central Michigan University's Ryan Insco and got absolutely all of it.
A thing of beauty, the crowd of 1,500-plus gaped at its trajectory as it towered towards right field, over the wall, and over the chain link fence behind the wall, coming to rest somewhere in the parking lot adjacent the Jack Nicklaus Museum.
It was Kaiser's first collegiate home run.  It came on his 22nd birthday.  And the senior from Olentangy High School (not to be confused with Olentangy Berlin, or Olentangy Liberty, or Olentangy Orange, Mauve or Chartreuse) took his home run trot a bit like he'd almost forgotten the way, smiling sheepishly as he touched helmets at home plate with teammates Ernst and Andrews (who had homered, himself, earlier in the second inning).  The third of three Buckeye home runs for the game (Mitchell Okuley followed Andrews' blast with one of his own in the second), it brought a more-than-the-usual appreciation from the home dugout.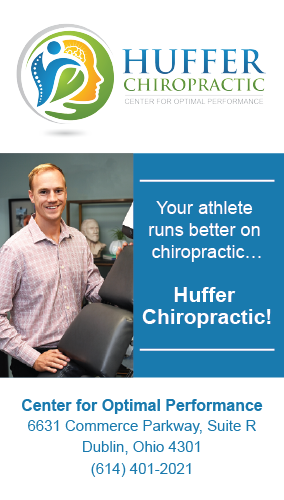 Translation:  Good things really do come to those who wait!
It was his only hit of the night, and just his seventh for the season in 40 plate appearances – easy to take for granted, or overlook.  He entered the game, after all, hitting just .175 for the season.  Unless you're Caden Kaiser, who teammates openly admire for his path to that first home run, and would have been just as appreciative had he never hit one!
One of central Ohio's top prospects from Olentangy High School in his senior season, he was recruited to the Buckeyes with high expectations.  But the path to expectation is often strewn with obstacles, and such has been Kaiser's journey.
In 2020, his freshman season, he didn't see action as the season was short-circuited by something called Covid.  Redshirt, I think they call it.
In 2021, his redshirt freshman season, he played sparingly and had just 4 hits in 28 at bats, appearing in 14 games.
In 2022, his redshirt sophomore season, he again played sparingly, collecting 4 hits in 14 at bats, appearing in just nine games.
But fast forward to 2023, and a February discussion with first-year coach Bill Mosiello, who took pains to mention the positive impression that Kaiser had made on the new staff with his bat and attitude…through fall practice and into winter workouts.  He was singled out as a valuable asset in the both the outfield and at first base – a guy who could come off the bench and score you a pinch hit when necessary.  Mosiello swore he would get an opportunity to show his value, and through fifty games he's had his most productive season as a Buckeye, culminating in his 'Ruthian' blast in Wednesday's 13-5 win over Central Michigan.
After hundreds of hours of batting practice, and thousands of swings…it must have felt sublime.
"Yeah, it felt pretty good,"  he said calmly, afterwards, surprised at the attention of an interview.
"A lot of preparation,"  he added, with a pause to reflect – 2020, '21, and '22.  "All I tried to do was put a good swing on the ball.  I got a good pitch to hit, and it went out.  I was happy.  It was a nice little birthday home run."
Good things come to those who wait?
Or how about…they don't come any nicer!  Kaiser is one of the most popular players on the team.  For despite his lack of playing time during the past three years, it's never diminished his support for others playing ahead of him.  Third baseman Nick Erwin missed most of the previous two years due to injury, and took the time earlier this spring to appreciate the encouragement he received from Kaiser during the uncertainty of his own playing future.
"Especially with the timing of the shoulder injury last year. That happened during the season, and when a Caden Kaiser would come to me and say, 'I know it's tough, because you can't do anything or help out, but you're a part of us and we want you back'…. that was encouraging. You don't forget things like that."
And you don't forget the opportunities for big at bats, and to prove that the time spent working, and waiting, has been worth the commitment and patience.
"I try to stay in the moment and not reflect too much on the past three years,"  he confessed Wednesday.  "I take it day by day, just loving the people around me.  Sometimes it [the time] seems surreal, but you can take lessons from a lot of things in life.  You learn from the ups and the downs, and there have definitely been some downs.  But somehow it's all good when you're on the baseball field."
He's a sports management major, and has another year of eligibility left, and with Kaiser you get a sense that whatever happens with that year…for him to be around baseball would be akin to a post-graduate degree.  Such are the lessons learned already.  Such are the lessons yet to be learned.
"You have to keep going,"  he says.  "Stay disciplined.  Results might come, and they might not.  Sometimes the preparation you put into something shouldn't be diminished by the results you get.
"Try to work everyday.  Enjoy the guys around you.  It's not always easy, but it's easy to be around guys like these."
It's never been easy for Caden Kaiser (at Ohio State).
And consider his words about how preparation shouldn't be diminished by results….
Sometimes the destination comes short of the journey.