The team's biggest goal is trying to avoid a second straight losing season, and with that in mind…why coach Bill Mosiello is promising major changes with the roster for 2024.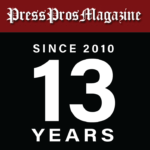 Columbus, OH – This baseball date for Ohio State against the University of Central Florida was designed to be a possible attention-getter for the NCAA tournament committee.
Instead, it will go down as a 2-0 Buckeyes victory that pleased the announced crowd of 1,023 on Tuesday night at Bill Davis Stadium, but maybe not as much as the free hotdogs concession workers were giving away after the final out.
You see, Ohio State (24-25) has nothing to play for except to avoid becoming the first team in program history to have back-to-back losing seasons since 1986 and 1987.
That said, it was a nice night for seniors Marcus Ernst and Nolan Clegg.
Ernst drove in the first run in the first inning with a single down the left field line and Matthew Graveline the second with a groundout.
Clegg gave up zero hits and runs, walked one and struck out one in two innings.
We'll have more on these two later.
First, what is first-year coach Bill Mosiello going to do in 2024?
In a class act and a leap of faith, he did not run off players to make room for his own. He stuck with the roster of predecessor Greg Beals.
And it sure bit him.
"I've lost my arrogance completely,'' he said about a quick turnaround he all but promised at his introductory news conference. "I believed in these guys. I gave them a chance. But there are going to be personnel changes. There are going to be a lot of them. I can sleep at night knowing that I gave these guys an opportunity. I love the kids. These guys are my players.''
Mosiello said the players have been scarred by years of being an also-ran or bottom feeder in the Big Ten.
Maybe it was too much to expect of players who didn't know how to win to suddenly win a lot.
He got this job because of a track record as an assistant at some of the elite college baseball powerhouses, most recently Texas Christian.
Ohio State will see what his knowledge, hustle and eye for talent can do in season No. 2.
"The one thing that I've learned is that the culture doesn't change overnight,'' he said. "Just because we bring in a lot of new players doesn't mean we're going to start winning. I have great respect for how hard it is turning this around. Now, we'll bring in guys who know exactly what they're signing up for.''
It has been a long time since the Buckeyes were good on a national level. The year was 2003 when they took down Clemson once and Auburn twice to win an NCAA regional in Auburn, Alabama.
The 2009 team did win the Big Ten regular season title, but that bunch was pitching poor after ace Alex Wimmers and was dryroasted 37-6 by Florida State and 24-6 by Georgia in the NCAAs.
Mosiello thinks he can turn this around because Bob Todd, whose No. 18 is retired, proved that Ohio State baseball can be special by winning seven conference titles, eight conference tournament titles and making the NCAAs 13 times in 23 seasons.
"Coach Todd's team were so well-prepared,'' he said. "They were one of the best teams in the Midwest. I saw the great job that he did. I talk to some of the older players about how he did such a great job in the early 90s to win and build this stadium. But people caught up.''
The vision, Mosiello said, is still clear.
"I haven't changed my thoughts about what I want this team to become,'' he said. "I want to change this place. I want a game like tonight and have a full stadium while getting ready for the Big Ten tournament and NCAA tournament. This year makes me appreciate (the process). I want to say, 'Remember that first year?'''
Ernst and Clegg certainly won't forget this season, their last in college baseball.
They have been through the hell of the 2020 season being shut down after 14 games because of COVID-19, the 2021 season shortened because of the pandemic, last season's 21-30 record and now this season's disappointment.
Ernst returned for a fifth season with a smile. Last season, he batted .337 with a .441 on-base percentage. He had 67 hits and scored 42 runs.
This season, injuries have helped knock him down to a .262 average. He has missed 11 games.
"It was absolutely worth it to come back,'' Ernst said. "Being a Buckeye was a life-long dream for me. To be able to suit up one more year, I couldn't pass that up. I wanted to play with these guys one more season. Some of the guys on this team are my best friends. I get a chance to hang out with them every day.''
Ernst has accepted a job in the Ohio State athletic business office to work in fundraising. His degree is in finance and he is a past Big Ten distinguished scholar.
What did he expect out of himself coming out of Dublin Coffman High School?
"Coming to college, I didn't know what my expectations were,'' he said. "The best memories were winning that Big Ten championship in 2019 and winning that Frisco Classic this year. That last game this year will be emotional, for sure.''
Clegg came to college with high hopes after being a three-time first-team Division IV All-Ohioan at Toronto High School. He was the state division player of the year as a senior.
But things didn't go his way. He was nudged out of the outfield rotation in 2020.
Why didn't he transfer?
"It would be hard to leave this place,'' Clegg said. "After four years here the team has become a second family. I never had a desire to transfer. This is where I want to be.''
He has a degree in air transportation and is awaiting word from the United States Coast Guard about whether he will be accepted into officers training school.
He is a four-time Big Ten distinguished scholar.
Clegg's job is right-handed relief. He volunteered to pitch last season and got into three games. He saved one.
"I pitched last year because there was a need for it. Guys got hurt,'' he said. "This season, I've tried to fill a spot and help the team as best as I can. I throw sidearm and three-quarters, and my delivery is sub one second to home. That tends to throw a lot of people off with the ball coming at them so quickly.''
Clegg also has some good memories, and the realization that he stuck with it during tough times.