Piqua lost a huge opportunity in the first inning, and Troy eventually hunted them down to take a 10-2 Tuesday win at Market Street to improve to 20-4 for the season.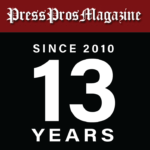 Troy, OH – If there was such a thing in baseball…Piqua coach Brady Lavy would have taken a mulligan in the first inning of Tuesday's 10-2 loss to Troy at Market Street Field.
He – the Indians – had Troy right where they wanted them, getting leadoff man Zane Pratt on via an error by shortstop Ryder Kirtley, and then four walks in the first inning by Troy starter Andrew Helman, usually a strike-throwing machine.
But for lack of a hit, of any kind, all Piqua could get out of an error and four walks was a pair of runs…that were walked in.  Somehow Helman wriggled out of the inning, settled himself by the time he came out for the second, and went on to pitch into the fifth, where he was lifted with an elevated pitch count.  His line:  4.1 innings of 2-run, 2-hit baseball…but no Piqua hits in the first inning, when they so desperately needed one, or even two.
"It was a difference in the game,"  said Brad Lavy, later. "And we talk with the kids all the time about how you never know when you're going to get your opportunities.  It may be in the first, or it may be in the sixth.  But when you get your opportunity to have a crooked number on the scoreboard you've got to jump all over it."
They didn't, and it gave Troy the open door to hunt them down with five runs in the third, one in the fifth, and four in the sixth to wrap up their 20th win of the season, and put some polish to their #2 seed from Sunday's OHSAA tournament drawing.
And at 20-4 here's how good Troy might be, considering the annual quality of competition in the rest of the southwest region, principally out of Cincinnati.  The Trojans missed golden opportunities to score all afternoon – the second, and again in the fourth – and still scored 10 runs on 13 hits, on a day when Andrew Helman obviously didn't have his best command.
Good enough, you might say, that all they needed was that one big inning…the third.
Eli Donnan led off against Piqua starter Mason Davis with a walk.  Connor Hutchinson followed and hit with a pitch.  Caleb Akins singled to load the bases.  Ryder Kirtley doubled to right field to drive in a pair of runs.  Hayden Frey singled to drive in two more.  And Frey eventually scored on a two-out single by Eli Smith…5-0, Troy.
Helman ran out of gas three hitters into the fifth inning, replaced by Jacob Lucas, who pretty much pitched like Gerrit Cole, striking out 5 of the 8 Piqua batters he faced in pitching 2.2 innings to secure the win.
But as impressive as any other attribute, the manner in which they won against a good Piqua team bodes well for the missed scoring opportunities that inevitably come with tournament baseball.  They kept at it until they finally broke through, and displayed the kind of pitching that gave them that chance.
"Helman had the rough start, probably trying to be too perfect, and he's a guy who likes to strike guys out,"  said Welker.  "But they weren't chasing, he had the four walks in the first inning, and with our defense you can put balls in play and let us get some outs.
"But on offense…we've been pretty relentless like we were today.  Up and down the order we can hit, the last two nights we've seen good arms, and we're patient.  The second time through we seem to get guys.  Someone always seems to step up, sometimes a different guy every night, but we've been very fortunate with this offense to produce like we have."
The second seed, as we mentioned, the Indians will open tournament play on May 18 against the winner of Wayne and Trotwood, but until then they get to polish whatever rough edges there are with 20-4 against Beavercreek and Fairmont this week.
Piqua, the #7 seed, will open tournament play on May 16 against Northmont.
"We had some moments tonight,"  said Brad Lavy. "But to your point about missed opportunities, when you play good teams like Troy you can't let popups drop, and you have to make the routine plays or they'll make you pay for it, and that's what they did.
"But, I'm excited about the tournament.  This was a rough one, but we've got some games between now and then. and a chance to bounce back.  Because in baseball there's always another game tomorrow.  We've got to get ready for Tipp, we've got to go out and compete, and that's good for us because we're going to be playing good competition right through and into the tournament.  We got Northmont first, they're a good team, and we've played them this year so we have a bead on who they are, and they'll have a bead on us."
And at 16-8, and third in the Miami Division of the MVL behind Troy and Butler, this is the best Piqua team witnessed in recent years…and perhaps the most overlooked 16-8 team in the district because they're athletic enough, with a bit of pitching, to give themselves a chance against unsuspecting opponents.
"Overlooked?  I don't want to say that we're not a good ballclub, because I believe we really are,"  said Lavy before getting on the bus for home.  "When we play like we're capable of playing we believe we can play with anyone.  It's been a lot of work for our seniors, and I'm looking forward to it for their sake…to make a run in the tournament.
"And if we are overlooked…then good for us."