What she did personifies that once-in-a-lifetime moment that we all live for, or wish for our children – that positive, uplifting moment of achievement Kendra Clune will carry with her for the rest of her life.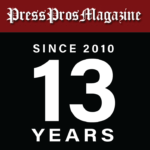 It happened this past week.
Twice, in fact.
That hard-to-explain moment of achievement that often amounts to simply being the right person, in the right place, at the right time.
It happened on Tuesday when Troy seniors Andrew Helman and Trayce Mercer combined to pitch a five-inning perfect game in the Trojans' 12-0 win over the Sidney Yellow Jackets.
Two days later, another such moment…a more-singular moment when Coldwater senior Kendra Clune went 3 for 3, officially, drove in another run with a sacrifice fly ball, and topped it all with a dramatic three-run home run in the top of the seventh inning to send her team to a 6-3 win over the #2-ranked team in Division IV softball, the Minster Wildcats.  It immediately nominated her for this week's 'Who's Hot' page – for being as big as the moment required, and considering the degree of difficulty and reality…more than anticipated.
In this case, with two outs Minster coach Rob Hemmelgarn had actually intentionally walked teammate Claire Steinke in front of Klune to ensure that Steinke did not repeat her first inning home run that had given Coldwater an early lead.  Then teammate Jordan Hemmelgarn singled to put runners on first and second and bring Klune to the plate with two outs.  In other words, Minster took the risk of her hitting – or not hitting – at all.  And what are the odds of hitting a home run in that circumstance?  Well…Klune beat the odds, hitting the first fastball strike she saw over the left-center field fence to win the game.
"I've never had a game-winning home run,"  she said, afterwards.  "I think this makes six [that I've hit], but for sure this is the biggest one.  I was not expecting it to happen, but I knew that I had it in me."
And what a great moment – that moment that few of us realize in such a circumstance, knowing that inside…we have it in us!
"She changed everything with that home run,"  exclaimed teammate Madison Wendel, who benefited by being the winning pitcher.
"And I'm so proud of that kid,"  said her coach, Kyle Ahrens.  "She's been through a lot in the last four years so it's hard to put in words how happy I am for her to come through like she did in a game like this…as a senior."
It got our attention, too, Kyle, not knowing about the past…but for the fact of just being as big as the moment required in the present.
Our congratulations to Coldwater's Kendra Clune, this week's 'Who's Hot' honoree on Press Pros Magazine – for knowing that she had it in her…and then proving to herself, and everyone!
Press Pros Magazine and sponsor, the St. Henry Bank, congratulates Coldwater High School's Kendra Clune for being this week's 'Who's Hot' honoree on Press Pros.