Six weeks into the spring baseball and softball season, it's tournament time already and for those who care…the question of which local teams we've seen that pose the most interesting path to a hoped-for regional, or state, opportunity.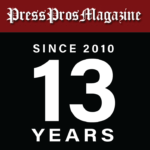 First, appreciation for those who in the past weeks of baseball and softball coverage at Troy, Minster, Piqua, Tipp, Russia, St. Henry, Coldwater, Versailles, Loramie, and Sidney who've asked, "Who's the best teams you've seen?"
The answer, objectively…how can you tell?  As of this past week some area teams have played less than twenty games, have yet to fully stretch out starting pitchers to throw a hundred pitches, and whose lineups are still a work in progress, as well.  Such is spring baseball and softball in Ohio.  As I'm want to say annually, the fact of rotten weather and the worst competitive scenario possible offered by the OHSAA and the National Federal of High School Sports…is like asking a sixth grader to take the ACT and score at least 25.
And to those who will read this and call it diatribe, consider the words of one major league scout at a recent Ohio State game in Columbus.
"It's hard to get excited about high school baseball because of the weather,"  he said.  "Maybe by the state tournament, but before then high school baseball doesn't show you much."
That's no diatribe, just fact from one (or many) who hold the competitive and future baseball dreams of high school athletes in their hands (or notebooks), and are first to recognize that we don't take those dreams as seriously as we do those who play football and basketball.
But for what we know – and have seen in person- here's some teams that have caught our attention because they've made the most of the hand they're dealt.
In softball…
In no particular order, I would rate Division IV Covington (22-4) among the best of those we've seen in the area.  And the reason why centers around two things.  One, they hit, and when we saw them against Versailles they run-ruled the Tigers and had an extra base hit in nearly every inning.  Two, they have a very mature senior personality with players like Nigella Reck, Meg Rogers, and Mara Newhouse.  This is a confident group with wins over Division I and II schools like Piqua, Troy, and Greenville…and early in the year, over Minster, who just two weeks ago sat atop the Division IV rankings.
Two, would be Minster, the team that lost to Covington, one of only two losses on the year.  Rob Hemmelgarn's Wildcats lost to Coldwater this past week, but against one of the state's top pitchers and it took at three-run home run in the top of the seventh by Coldwater to do it.  The 'Cats are a very sound team, without the burner on the mound, perhaps, but they make plays defensively and they don't strike out much.  Without question, this is a team that could advance in Division IV.
Russia, in Division IV, is a seasoned group that understands competition because of their experience in volleyball and basketball.  Small schools are forced to share athletes and the competitive experience in one sports usually carries over to others.
Troy, in Division I, is another team that impresses with their record (18-4) because without traveling out of the area they've beaten on all comers in the Miami Valley League.  And interesting enough, one of their four losses came last week against Covington, in extra innings.
Coldwater, out of the MAC, showed last week in a win over #2 Minster that they have the pitching to give them a chance in nearly any game they play.  Their #1, Madison Wendel, is as good as anyone in the area, and a Division I recruit to play at Marshall University next year.  And behind Wendel they showed no inability to play defense.
And…Greenville, whose legacy and reputation for softball competition says more than a few words on anyone's website.  Apt as not, they're going to put on a good show in the tournament.
In baseball…
Again in no particular order…Russia comes to mind immediately for no better reason they're the defending state champs and they return almost everyone from last year's team, including the pitcher (Xavier Phlipot) who won the title game against Van Wert Lincolnview.  Regardless of division, no other team we've seen has a more veteran presence, even in losing a couple of key games to Coldwater, Fort Loramie, and Wapakoneta.  Offensively, they've had the knack for a couple of years now of putting the bat on the ball with runners on base.  And yes, they can be pitched to, as evidenced by all three of their losses (3-0, 6-1, and 1-0).  But this is a good veteran group that has enough arms to compete in the tournament, and enough bats and defense to score and defend a lead.
On the heels of Russia would have to be Fort Loramie.  Again a Division IV team, but one that seems to find a way to win.  Seen them twice and they don't seem to waste men on base.  Defensively, they seem to make the plays, and pitching-wise, you wonder how much experience they have when it comes to tournament pressure.    But this much is certain, like Russia they're well-coached and not afraid to compete.  That's half the battle.
Of the area's bigger schools, the Troy Trojans in Division I.  What makes Troy formidable is the experience of their pitching.  They really do have three legitimate starters that you wouldn't be afraid to throw against anyone with your season on the line – Andrew Helman, Brian Allen, and Trayce Mercer.  All three are committed to play college baseball next year.  On top of that, they have a legitimate closer in second baseman Connor Hutchinson, who not only throws strikes, but throws in the upper 80s.  Jacob Lucas closed last week's Piqua game with a 5-4 lead to protect and looked solid.  If pitching and defense is what it takes, they swear they've got it all over the field.
Here's one you might not have heard of, but the St. Henry Redskins (17-3) are legit, especially when junior starter Devin Delzeith is on the mound.  Delzeith is the real deal, a bonafide prospect at the next level, as we saw on April 6 when he pitched a complete game 4-hitter against Coldwater.  He threw hard, and he had plenty of spin on a breaking ball he threw confidently for strikes.  The Redskins seem to score enough runs behind him, and last week finished the MAC undefeated, and conference champs ahead of perennials Coldwater and Minster.  The question is…how many dependable arms do they have behind Delzeith?  No one seems to know yet.
Coldwater and Minster aren't vintage, but they're not to be overlooked, either.  When we saw Coldwater early in the year they weren't hitting like Cavalier teams from the past.  Since, however, they're averaging better than 8 runs a game over their past ten, with 6-3 losses to both Minster and Vandalia Butler.  Under first-year coach Cory Klenke, they've won 16 games, lost 4 (according to Max Preps) and they're 'accustomed' to winning.  And how many teams can you say that about?
Minster, too, is not Minster of the past because they're young, but they're so well coached by Mike Wiss that they believe they're good enough to win every time they go out.  They've had a couple of puzzling losses (10-0 to Versailles), but every time you want to write them off they come back and beat a Coldwater or Wapakoneta.  Like Russia, the 'Cats are fundamentally sound, and in the back of their minds they know they're three-time state champs under the same coach they're playing for now.  And that's not a bad thing.
Vandalia Butler is somewhere around 16-4, but two of their four losses have come against Troy (5-2 in 10 innings, and 6-4).  The Aviators' schedule is sprinkled with some impressive wins, and I think importantly…wins against teams from out of the area that are totally foreign and unfamiliar.  Butler is never a surprise come tournament time, and undoubtedly have enough arms and bats to hold up until the luck factor kicks in…if and when it does kick in.
Others?  Tipp, Piqua, Versailles, Fort Recovery, Newton, and Bradford have had impressive records, but regardless of what we say…every coach will tell you:  "It's nice to be good, but you've got to be lucky, too."
More often than not!