Desperate for a redeeming conclusion to the weekend, Ohio State scored three times in the seventh inning…Justin Eckhardt gave them three good innings out of the bullpen…and Landon Beidelschies provided the shutdown finish in the ninth for 5-2 win over Iowa.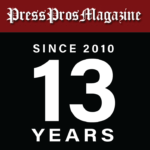 Iowa City, IA – What goes around, comes around.
And how do we know that?
Because the issue that's plagued the Ohio State Buckeyes throughout the 2023 season came back to plague the Iowa Hawkeyes on Sunday…when their bullpen couldn't throw strikes in the top of the seventh inning.  Tied 2-2 entering the seventh, the Buckeyes emerged by scoring three times to eventually win the series finale, 5-2.
They again used five pitchers – Jonah Jenkins (2 innings), Jaylen Jones (1.1 innings), Logan Jones (1.2 innings), Justin Eckhardt (3 innings, no runs on 2 hits), and Landon Beidelschies (1 inning, no runs on no hits) – and made the most of eight hits.  The big blow coming from Tyler Pettorini, who poled his third homer of the year in the top of the sixth to tie the game at 2-2.
Then in the seventh, the Buckeyes used four walks, a hit batsman, and a single by freshman Matt Graveline to push across what amounted to be the winning runs against Iowa relievers Luke Llewellyn and Will Christophers to take a 5-2 lead, and set up Beidelschies for the close.
The Freshman from Canfield was as good as he's been all year, facing the minimum three hitters, striking out one, and retiring the side on 17 pitches.
The Buckeyes improved to 23-25 (6-15 in Big Ten) with 5 runs on 8 hits and committed 1 error.
Iowa dropped to 34-12 (10-7 in Big Ten) with 2 runs on 8 hits and played error-free.
Pettorini and freshman Henry Kaczmar were the hitting stars for the Buckeyes, each with 2 hits, while Pettorini and Matt Graveline each drove in a pair of runs.
The pitching standout was Justin Eckhardt, who entered the game trailing 2-1, and threw three innings of scoreless, two-hit baseball, striking out two.  He gave the Buckeyes a chance to win and was credited with his third win of the season, against 3 losses.
They bused to Iowa, and Sunday's win made the return trip home at least four hours shorter, given not only a win, but a quality win after two days of 31 Iowa runs on 32 hits.  The Buckeyes resume play with an eight-game home stand to conclude the 2023 season with a Tuesday  6 pm game at Bill Davis Stadium against the University of Central Florida.
They then play Central Michigan on Wednesday before beginning a three-game weekend series with North Carolina-Greensboro on Friday night.