The Buckeyes issues exposed for the second game in a row…Iowa strafes OSU pitching for 19 hits and 15 runs…Bucks' offense held to just six hits in 15-3 loss.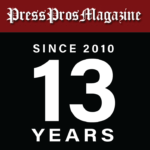 Iowa City, IA – The issues confronting the Ohio State Buckeyes have come bubbling to the surface this weekend in Iowa, as if they weren't apparent previously.
Pitching!  Quality, quantity, dependability…you can't have enough of it.
Mets manager Casey Stengel once said this:  "Good pitching will always stop good hitting, and vice-versa."
Orioles manager Earl Weaver added, "Nobody likes to hear it, but the reason you win or lose is always the same – pitching."
Those quotes are fifty years old, but they're as relevant this weekend in Iowa as they were back then.  Hence, consider for the second day in a row the Iowa Hawkeyes reached double figures in hits and runs (15 runs, 19 hits), beating the Buckeyes Saturday at Duane Banks Field, 15-3.
The Buckeyes did score first, on a solo home run by Hank Thomas in the top of the third inning to take a 1-0 lead.
But the onslaught began immediately after…as Iowa came back to score four in the bottom of the third off Ohio State starter Gavn Bruni, then two in the fourth, three more in the fifth, one in the sixth and five times in the eighth inning to complete the rout..
The Buckeyes additional runs came when Tyler Pettorini scored on a wild pitch in the fourth…and when Trey Lipsey scored on an RBI single by Marcus Ernst in the seventh.
But the issue, as it was in the Friday opener, is depth of pitching…and the ability to execute winning pitches when the situation dictates nothing less.
"To be a good pitcher you do two things – change speeds and locate.  That's what you have to do to pitch.  That's what you have to do to win games."  –  Greg Maddux
Gavin Bruni pitched one out deep into the fourth, giving up four runs on five hits.  But again, efficiency bit him as his pitch count reached 79 by the time he was relieved by Nolan Clegg.
Clegg gave up four runs on four hits in an inning's work, and needed 40 pitches to do that.
Jake Johnson gave up two runs on four hits in an inning and two-third, throwing 37 pitches.
George Eisenhardt threw twenty eight pitches in an inning's work, giving up four runs on three hits.
Freshman Landon Price was the last pitcher to see service, retiring three outs while giving up a run on three hits, and threw 19 pitches.
Iowa was a team hitting .294 as a team entering the series, and after two games and 31 runs on 32 hits they now sit at .302 as a team, entering Sunday's finale.
Finding a starter for Sunday's game will be as big a challenge for Buckeyes' coach Bill Mosiello as salvaging at least one win for the weekend, as presumed starter Jonah Jenkins has fought a case of strep throat this week.  His availability is uncertain, which means…patching together innings from the afore-mentioned and those from Friday's opener.  These are tough times – revealing times.
Fall baseball and the makeup of the '24 Buckeyes is happening right before our eyes.