Staked to an early lead, Troy struggled on the mound, and to keep Piqua at arm's length.  In the end they succeeded, taking Friday's game between the two rivals, 5-4.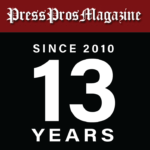 Piqua, OH – For two baseball teams with 34 wins between them you might have expected more – better.
Troy entered Friday's first of a two-game series with Piqua with a 16-4 mark, and 15-1 in league play.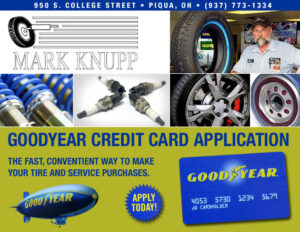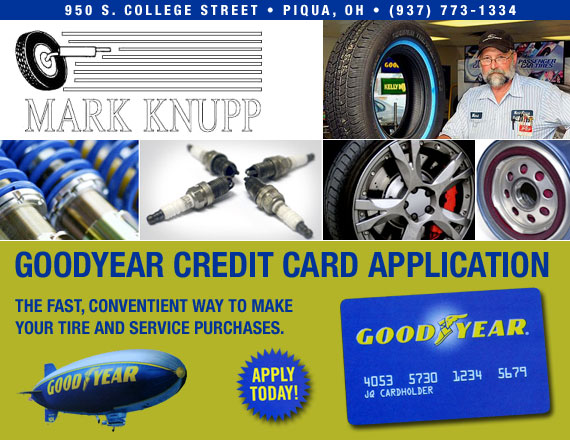 Piqua was hot on the Trojans' heels, with a record of 13-6, and 11-2 against conference opponents.
Troy had one of its three starting 'aces' on the mound, in senior Brian Allen.
Piqua had one of the rising young stars in MVL baseball in sophomore Hunter Steinke, short on experience, perhaps, but as competitive as they come.
Statistically, Troy and Piqua pepper the MVL stats sheets in various offense, defense, and pitching categories.
But none of it showed up Friday in a 5-4 Troy win that at times looked like an adolescent first kiss.  Translation:  You thought it would be better than this!
In a long, drawn-out game that began in brilliant sunlight and finished in the gathering gloom of darkness with the Hardman Field lights on…it turned out to be a game of one big inning by Troy (the second), and Piqua chasing for the final five.  They got as close as Troy would allow, but for lack of a couple of timely hits, they never caught up….a fortunate circumstance for the Trojans, because they certainly gave Piqua every opportunity.
"What a game,"  Troy's Ty Welker began.  "Biggest crowd I can remember at Hardman Field.  But they're a scrappy team, we knew they weren't going to give in, and they did what we thought they would.  They fought until the last batter.
"We got that early lead, but we missed on some situations, and at times it felt like we were trying not to lose instead of trying to win.  That's not who we are normally, and we had some guys who struggled today who usually come through.  But you know what?  We had some guys, like Connor Hutchinson, who picked them up and made things happen.  We didn't play like a team that was winning, so we need to come back and fix that before Tuesday."
After a scoreless first by Allen and Steinke, Troy touched the Piqua sophomore in the second when Matt Hempker, Eli Smith, and Eli Donnan all singled to load the bases, then subsequently scored on a fielder's choice, an error, and a Connor Hutchinson single to take a 3-0 lead.
Those three runs turned out to be the story of the game.  They would add a run in the fourth, and Piqua would answer in the bottom of the fourth with a pair of runs off Allen and reliever Trayce Mercer with hits by Mickey Anderson, and Mason Davis, who then scored after a hit batsman and a pair of walks.  A shaky inning, as Welker described, before Mercer could retire the final out.
Mercer came back out to pitch a scoreless fifth without incident, giving up a hit and a walk;  and he was rewarded with a run in the top of the sixth when Evan Kaiser singled, Hutchinson collected his third single of the game, a sac bunt by Caleb akins, and a pair of walks forced in Hutchinson with Troy's fifth run of the game.  But they left the bases loaded when Hunter Steinke induced a fly ball to center and a strikeout of Eli Donnan for the final out. For want of a base hit, they could have blown the game wide open.
Mercer could not withstand prosperity, as Piqua rallied in the sixth with a single and a hit batsman before Welker made a pitching change in favor of Jacob Lucas.  Pitcher Zane Pratt, who relieved Steinke in the sixth, stung a two-out single to right, scoring Owen Shawler and Peyton Offenbacher to cut the Troy lead to 5-4.
The pace of the game slowed to a crawl as the sun and temperature dropped simultaneously.  Troy would again load the bases in the seventh on three walks and a single…but could not dent home plate before shortstop Ryder Kirtley struck out for the third out.
Jacob Lucas walked shortstop Brady Ouhl to lead off the Piqua seventh – in baseball terms, the kiss of doom…because all they needed was one run to tie and leadoff walks always score.  But just as quickly Lucas reverted to Mariano Rivera, retiring Mickey Anderson on a sacrifice bunt, then Mason Davis on a ground out to short on which Ryder Kirtley made a tremendous ranging play and throw to retire Davis.  Needing one more out, he induced a weak ground ball to first base for the win.
"It wasn't pretty,"  said Connor Hutchinson.  "But our pitchers came out and competed, and I trust our defense.  Basically those two things run the game for us, and offense just backs them up.  They didn't come out soft tonight, and I know they won't on Tuesday.  I respect them.  We'll be on our game."
"We had our chances,"  said a disappointed, but optimistic Brad Lavy.  "We tell our kids to never look at anything but your own opportunities.  And they know it, but at the same time one young man who didn't get it done early in the game got it done later in the game.  When you make a mistake, try to make up for it somewhere else.  We didn't hit in a timely fashion, and you have to if you're going to win a game like this one."
Lavy couldn't help but admire the effort of his sophomore starting pitcher, who without his best command, still held Troy to four runs on eight hits…and gave his team a chance.
"Hunter's a competitor and I've known that about him since junior high school,"  smiled Lavy.  "He's going to give you his best every single moment.  He'll give you his best pitch, every pitch, and if they hit it that's OK.  But he's going to compete like he did today."
A win over Troy would have not doubt helped Piqua in Sunday's tournament drawing, but Lavy is still optimistic over his team's body of work…along with the prospect of the Troy rematch come Tuesday.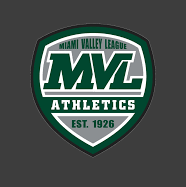 "I think we would have gotten looked at differently had we won today,"  he said.  "Because Troy's a really good team, and I think we are, too.
"We didn't get a couple of things go our way today, and that ended up making a difference in the game…but again, we had our opportunities."
The rematch will be Tuesday, the 9th, at Market Street Field, in Troy.