Seniors Andrew Helman and Trayce Mercer combined for a five-inning no-hit shutout of Sidney.  The offense did the rest in a 12-0 run-rule win.  So…just how good are the Trojans?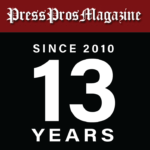 Sidney, OH – Troy pitchers Andrew Helman and Trayce Mercer raised some numbers Wednesday afternoon in Sidney, pitching a five-inning combined no-hitter/perfect game in which they run-ruled the host Yellow Jackets, 12-0…and struck out twelve of the fifteen outs necessary to record the win.
Combined no-hitters in high school baseball aren't that rare, or even unusual.  Combined perfect games are another matter.  But the manner in which they did it raised some eyebrows along with Troy's record of 14 wins against 4 losses.  The Trojans now lead the Miami Division of the MVL with a 11-1 record, a game ahead of second-place Piqua at 11-2.
Never challenged by the 9-9 Yellow Jackets, Helman threw the first four innings while dominating with a fastball/slider combination, striking out the side in the first, then striking out two batters each in the second, third, and fourth innings.
Mercer came out of the bullpen to pitch the fifth – one, to get a little work, and two, to save some innings for Helman – and was no less dominating, completing the pitching gem by striking out the side.
"Helman threw really well tonight, and then Mercer came in to pitch the fifth to get some work – they both got good work – and if you had told me two hours ago we would come up here and have this kind of game I would have been very pleased by that,"  said Troy coach Ty Welker, quite possibly the biggest understatement of the season to date.
They not only pitched well, but the Trojans provided all the offensive support needed in the first inning, scoring four runs off Sidney starter Wyatt Bisbee…and never got a hit.  Bisbee hit three batters, walked two, had a couple of errors behind him in a mess of an inning that the 'Jackets had no chance of overcoming against Helman, a commit to play next year at Wittenberg University.
And after Helman struck out the side in the bottom of the inning, Bisbee came back out for the second, gave up a single and double, hit two more Trojan batters, and surrendered two more runs to fall behind 6-0.
By the third inning Bisbee was done, as Sidney coach Tom Goffena went to his bullpen, but not before the Trojans tacked on five more runs, aided by two more hit batsman, now totaling seven for the game…in an exercise at home plate that kinda' resembled 'dodgeball'.
They tacked on one more run in the top of the fourth and needed only to complete the bottom of the fifth while maintaining a 10-run margin to complete the run-rule win.
Trayce Mercer took care of that, striking out the side to hand the Trojans their 14th win of the season.
Troy finished with 12 runs on 9 hits and didn't commit an error, and while lopsided wins don't tell you that much in most cases, in this case it counted as Troy's tenth win in a row.  And it was their 11th in their last twelve games, and statistically,  certified that this Troy team is as good as any they've had in the modern records of Troy baseball.  And given their stable of experienced arms and veteran production behind those pitchers…perhaps the best in memory.
There's always the question of who have you beaten, and the Troy is relatively unchallenged except for a pair of spring break losses to a pair of teams from Georgia, a conference loss early to Greenville, and a non-con loss to Coldwater back on April 8th.  Given, they haven't played second-place Piqua (14-6), but they will soon, scheduled for this Friday at Hardman Field, and then next Tuesday, May 9, in Troy.
And, too, there's always the question of just how good they really are, as they're destined to be a top seed in this weekend's OHSAA tournament drawing.  However, by the numbers they're the league's top hitting team (.353 avg), its top pitching team (1.65 ERA), and ranks second in fielding to Butler, who plays on a smoother, more consistent artificial surface field.
But obviously not unbeatable……
"That's a good question,"  says Welker.  "Going back as long as Coach Murray and I have been here, and maybe beyond, I think that with this team we're capable of putting runs up on the board to go along with that pitching.  We've done it against decent pitching on and off throughout the year, and that's probably is the difference.  When you get four runs in the first, like we did today, it helps your pitchers relax and do what they've learned to do;  and we've got guys who've thrown a lot of innings for us the last three years (Helman, Mercer, and Brian Allen)."
Helman and Mercer, a commit to play at Ohio Dominican (Div.II) next year, are just two of what amounts to stockpile of pitching, compared to most teams in high school baseball,  Welker and assistant Heath Murray can count no fewer than six with significant time on the mound – Helman and Mercer, along with Allen, Connor Hutchinson, Jacob Lucas, and Hayden Frey.  And they don't hesitate to use them, situationally.
"I think we're good,"  said Trayce Mercer on Wednesday.  "But I also think that people don't know how well we're hitting this year, or how hard our guys have worked to put us in this position.  Now we can go out there and pitch without worrying about it being a close game.  We know we're going to have run support, so just relax and pitch without high stress."
Andrew Helman will pitch at Wittenberg next year, and projects to be even better as he matures, mentally and physically, to the college game.
"It's nice to know that your team can come out here and continually score like we have,"  he says.  "It does allow you pitch freely, and just try to give up fewer runs than we score.  But you can't overlook anyone, because baseball is crazy game and anything can happen at any time."
"We're capable,"  adds Mercer.  "I think we can hold our own against anyone, but we still have to come out everyday and give our best.  Like he said, it's baseball and you can win or lose every single game."
You do usually win, however…on those perfect days.