The latest from Press Pros readers (and a lot of new ones)….on 'winning'…on officiating…on high school spring sports…and a change of coaches with Ohio State baseball.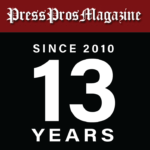 There was quite an overlap this month in subject matter,  comments by readers – new and old – as the the school year comes to a close and winter and spring sports converge.
In particular, one particular writer claims that "the obsession with winning championships" is promoting inequity in amateur sports.
"I'm tired of you writing that if you don't win a championship you're not a winner, and you can't be a leader.  I would rather have my dignity than a trophy."  …  Marc Disch (via Facebook)
(Ed. note:  I assume you'd take both if you could, though.  They're not mutually exclusive.)
"Most of the adult leaders I know were also good leaders in school and high school sports.  I agree with you 100%."  … Michael Bowles
Posted two months ago, we continue to get reader comments on officiating in high school sports.
"Here's what's obvious with officiating.  If you're small and skilled, you're going to get beat up.  And if you're big and skilled you're going to get beat up worse.  Neither is a good thing for basketball."  … Cody Murnahan
"To comment on your criticism of Big Ten umpires and the strike zone, isn't that contrary to what you write about higher competitive standards?  We suffer from a lack of men and women who won't officiate because of criticism, and you might just be part of the problem.  Ever think of that?"  … Gary DeCourcy
(Ed. note:  Since receiving your email I have thought about it.  For years before there was any change to the strike zone there was also a shortage of qualified men and women willing to officiate.  As to competitive standard, when the strike zone was more liberal players adjusted and the game was just as competitive, and more interesting.  So there's no guilt now about writing.  And two, those in college baseball who are squeezing the strike zone are making a LOT of money doing it, an average of about $3,000 a weekend, counting expenses.  And the issue is NOT about the umpires, themselves, but rather UMPIRING as dictated by the NCAA.  According to umpires and assigners…they demand the smaller strike zone.  And if you don't conform to that demand you're not going to get post-season assignments.  So the guys working the average Big Ten games are in on the squeeze because they hope to get a post-season regional, or even the College World Series…and even BIGGER money.  Always, always, always…follow the money.)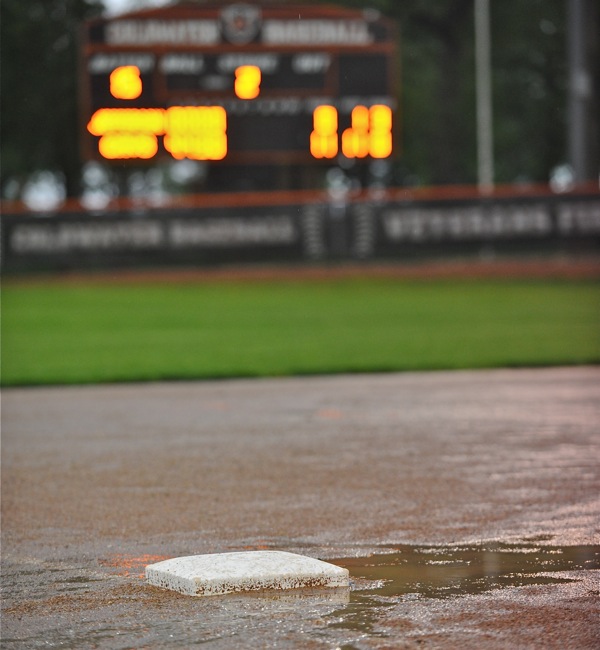 It's been another cold, wet spring, and more people are noticing…and writing.
"You haven't written about it in a while, but it's hard to ignore that the OHSAA is cheating kids who play baseball and softball with their refusal to change policy about moving the season back."  … Christopher Loy
"Does anyone wonder why we demand the change to electric cars to combat climate change, and yet refuse to change the baseball season because of climate change?  Where do we need to start?"  … Tom Kelleher
(Ed. note:  There's a pretty good group called the Ohio High School Coaches Association, at least in name.  I would think that it would be a pretty good place to start.)
"First-time writer and I enjoy your site.  The only thing worse than the weather is pretending we're doing what's best for kids who play baseball."  … Bob Davenport (St. Clairsville)
The coaching change is not that apparent with Ohio State's baseball record, which has some writing to ask if the best is yet to come.
"Thanks for the coverage of Ohio State baseball, and do you feel that changing coaches was necessary?"  … Don Motz
(Ed. note:  Necessary?  Baseball coaches don't necessarily win baseball games.  Baseball players win baseball games.  And for that much I believe that Greg Beals and Bill Mosiello are both brilliant baseball men.  But it's also important to note that Ohio State was winning more when they had pitchers like Tanner Tully and Ryan Feltner (2016), Andrew Magno (2019), Seth Lonsway and Garrett Burhenn.  They come and they go.  Pitching is 80% of the game.)
"What does Bill Moseillo have to do to make the Buckeyes more competitive in Big Ten baseball?"  … Tom Killilea
(Ed. note:  Thanks for your email, and apologies for editing to get to your point.  Mosiello faces the same challenge that every college coach faces, and that's recruiting from a culture of entitled, 'elite' travel ball players in high school.  It's not a matter of talent, but the fact that no one worries about being cut from their high school team, anymore, and the first really competitive experience they have is when they get to Division I college baseball.  It's an eye-opener.  If you don't believe it, check the earned run averages of this year's Big Ten rosters.  If 'Mo' can change that mindset he'll be on his way to better days ahead.)