Having lost 3-0 to Wright State in Columbus a month ago, the Buckeyes hit the quinella Tuesday in Fairborn, looking lifeless as the Raiders swept them in the rematch, 3-1.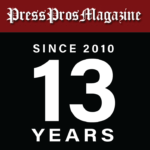 Fairborn, OH –  The Wright State Raiders did Tuesday what Wright State does best.
They don't play football in Fairborn.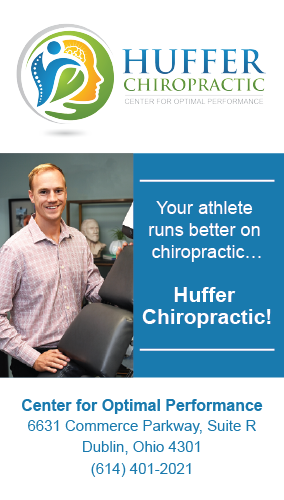 And basketball there is decidedly mid-major.
But when it comes to baseball the 26-18 Raiders reminded the Ohio State Buckeyes, and not so subtly, that they're better at it than the state's Mount Rushmore;  and frankly, they might be the best at it over any state school in Ohio.  It is…what they do!
Wright State beat the Buckeyes 3-1 to complete the season's two-game series, having won the first game back on March 21…and did it in identical fashion.  They held them to just 6 hits, and outplayed, outpitched, and frankly…wanted it more.  Pretty much like they did in March, when they won 3-0 and held OSU to just 3 hits.
And while the Buckeyes couldn't vacate Nischwitz Stadium soon enough after Tuesday's debacle, the Raiders were eating it up as closer Jay Luikart embarrassed OSU in the top of the ninth by defiantly striking out the side – Henry Kaczmar, Nick Erwin, and Tyler Pettorini!
"How does it feel?"  someone yelled from the crowd.
Quoting hall of famer Marty Brennaman:  Not good!
On a damp, cold, drizzling night, the Buckeyes gave every indication that they would have rather been warm back in Columbus, the offense in full sleepwalk mode, while six different pitchers – Jaylen Jones, Jacob Gehring, Nolan Clegg, Justin Eckhardt, Logan Jones, and Jameson Campbell – did a more-than-credible job in containing Wright State to just 3 runs on 6 hits.
But when you have so little margin for error, you can't afford little mistakes – like infielders running into each other going after a soft ground ball, or allowing WSU's Andrew Patrick to lead off the third inning with a single and then steal second because Jaylen Jones gave up on him at first base.  Then he ignored Patrick on second and he promptly stole third.  Jones then uncorked a wild pitch three feet wide of the plate and allowed Patrick to score the game's first run.  Wright State led after three, 1-0.
The Buckeyes did rally in the top of the fourth, scoring their only run on a one-out walk to Marcus Ernst, a single by Matt Graveline (the only Buckeye to have a multi-hit night), and a following RBI single by Mitch Okuley.  They could have done more, but the rally came to a crashing conclusion with back-to-back strikeouts of Cole Andrews and Henry Kaczmar.
With Gehring in the midst of what appeared to be a good outing, Wright State rained on his parade as the rain overhead gained intensity with a leadoff double in the bottom of the fifth.  Gehring out, Nolan Clegg in, and the Raiders greeted him with back-to-back singles that drove in a pair of runs to take a 3-1 lead.
And that's how it ended, notwithstanding the final four Ohio State at bats that saw them go 2 for 12 and strike out 6 times.  For the game four WSU pitchers – Garret Simpson, Joey Valentine, Alex Theis, and Luikart, struck out 12 Ohio State hitters.
Bill Mosiello was at his explanatory best in summarizing the loss, and a miserable offensive effort.
"It's frustrating because it sums up what we do,"  he began.  "We score 15 the other day, and it's too much pressure for us to come back and play good baseball, offensively.  Our winning maturity is as bad as it gets, so there's no such thing as 'we're swinging it good…OK, we'll get it going'.  We just don't do that.  I've never seen anything like it.
"Now these guys (Wright State) do have a great staff, that's why they've won 30 games, and they do a great job of throwing strikes.  That's why they're having a nice year.
"But tonight sums up what we do as a ballclub."
Wright State (26-18) won it with 3 runs on 6 hits in 2 hours and 46 minutes, and had no errors.
Ohio State (22-23) lost it with 1 run on 5 hits and had no errors.
And there's little question that Tuesday was the start of a 12-game concluding stretch where this season, record-wise and statistically, is not only at stake…but the makeup of this team for 2024, as well.  It's by no coincidence that anyone who can run, hit, hit with power, throw, and throw strikes – the five tools in baseball – is being given an on-the-job audition that's far more revealing than fall baseball, come September.
And next up…Iowa  for three this weekend in Iowa City.  The Hawkeyes are 31-11 (8-6 in Big Ten), and currently sit sixth in the conference, hitting .297 as a team, while pitching at a 4.27 earned run average.  All three games will be broadcast on 1460 ESPN, with Matt Andrews and Bob Spears.