It was written as a score for a prison movie 65 years ago, and Bobby Hatfield's recording of it still stops people in their tracks. What you don't know about 'Unchained Melody'.
Someone mentioned this week that we haven't posted one of our stories for a while about how popular songs came to be.  I enjoy writing these, know most of the back stories because I grew up in the era of songs like we don't produce anymore;  and I didn't graduate from Ohio State University with a degree in journalism, but with a degree in music.
So it comes easy, and it comes natural to share a good story about a song that most know, and one that most know little about.  We all love some kind of music, and when you hear this one you'll agree…it's one of the best.
Sixty five years after it was written – but almost not – Bobby Hatfield's original recording of Unchained Melody still is one of America's favorite love tunes.
Recorded in 1965 by Hatfield, half of the iconic duo known as the Righteous Brothers, the haunting melody with the soaring background accompaniment still sells, and is responsible for more than two hundred million dollars in sales by a host of artists, much of which came during the days of 45 rpm records that sold for 50 cents!  But the story of its origin is one of the best, and what most people don't know is that it came very close to not happening at all.
The tune was written in 1954 by songwriter Alex North, as a score for the little-known prison film entitled, Unchained, hence the song title. But the song's lyrics were another matter.
North then asked an associate named Hy Zaret to compose words for the song, but Zaret originally declined because he said he was too busy at the time painting his house. But North was persistent, and Zaret eventually consented and together they created a tune eventually called Unchained Melody. The irony is…that nowhere in the song will you hear the phrase, or the words, 'unchained melody'.
The song (but not the movie) found an audience, and was actually nominated in 1955 for an Oscar, as sung by unknown Todd Duncan for the film's soundtrack. And because of that others took a crack at recording it, with varying popularity.
But ten years later, in 1965, through the promotion of producer Phil Spector, the song was recorded by Bobby Hatfield as the 'B' side of another Righteous Brothers song, Hung On You, thereby destined to anonymity as the 'off-side' of a different song being promoted as a hit.
But disc jockeys across the US saw it (or heard it) differently, and started playing the 'B' side, Unchained Melody. How close did it come to obscurity? Well, when Hatfield recorded it he only did two takes, although he offered to do more.  Hatfield liked the song, and thought he could do it better. Spector said no, and that two was good enough. The rest is history.
Released in July of 1965 the song quickly gained momentum as radio jocks kicked up the pace…to the objection of Specter who was calling stations to object to their playing it at all. Its popularity exploded, as did the path of the Righteous Brothers (Hatfield and partner Bill Medley), who would go on to record a string of hits that matched the popularity of Unchained Melody – Soul And Inspiration, You've Lost That Lovin' Feeling, and Rock And Roll Heaven.  They were proclaimed as the duo of "Blue-eyed soul".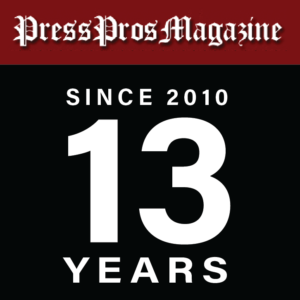 Even though they stopped performing together for a period of time (1976 – '81), Hatfield and Medley, as the Righteous Brothers, have never lost their popularity. Shockingly, Hatfield died suddenly in the fall of 2003 prior to a performance in Kalamazoo, Michigan.  An autopsy later confirmed that the cause of death was a heart attack brought on by cocaine use.
But Unchained Melody lived on, and still does. Bar bands still perform it, but if you really want to hear it done well…you go to the juke box, because if they have one, Bobby Hatfield's 'B' side to Hung On You is still there, and it's still being played.  The embedded recording of a live performance of Hatfield from the mid-70s (above) is as good as live performance gets.
The song that outlived its artist – that almost didn't happen because its writer was too busy painting his house.