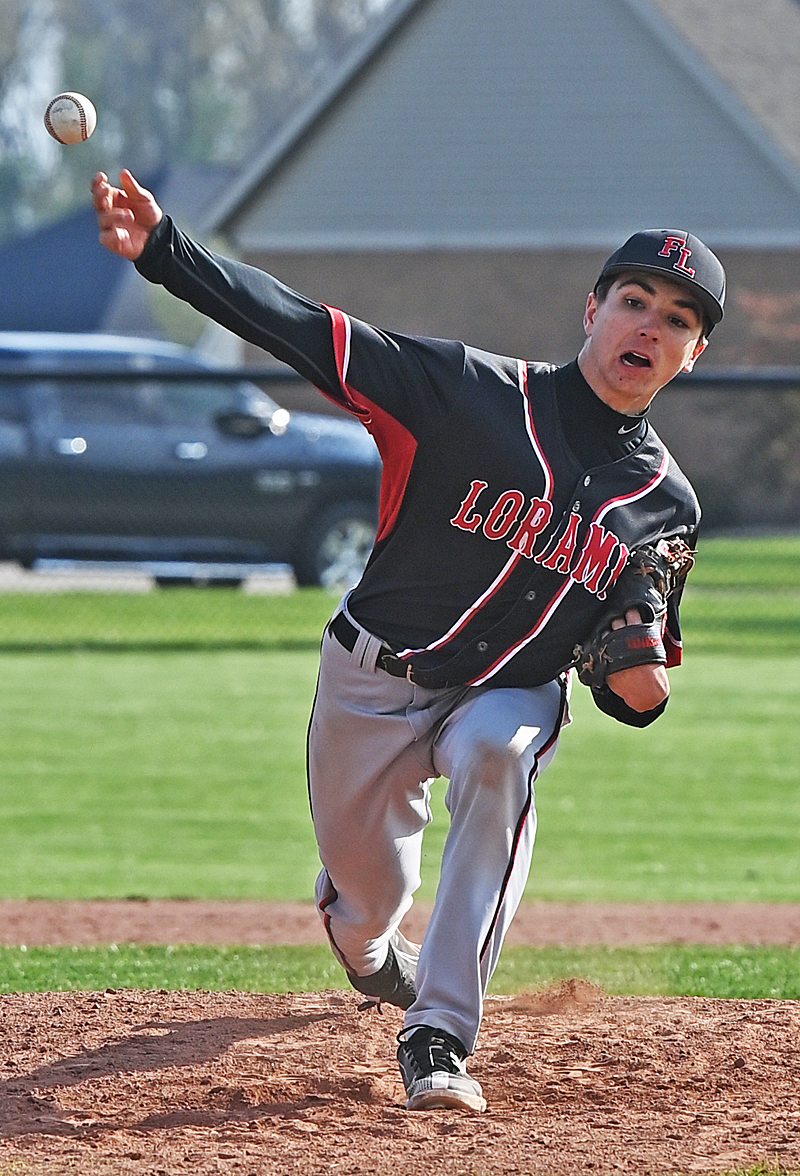 Delivering perhaps the most appreciated performance in any sport, Fort Loramie's junior pitched his team to a critical win this week to knock off the defending state champions…and take control of the league standings in baseball.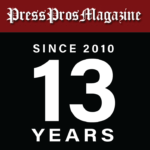 Fort Loramie, OH – You won't find Maverick Grudich's name among the top draft or recruiting prospects yet, but last week there wasn't enough scholarship or bonus money to match what he did for his Fort Loramie baseball team.
A slim junior who eschews all other sports at Loramie for baseball, he pitched the state-ranked Redskins to a 6-1 win over the #2-ranked Russia Raiders, and for the moment, at least, allowed Fort Loramie sole possession of first place in the always-competitive Shelby County League.  In a few words, no one was hotter this week…than Maverick Grudich!
He allowed just three hits.  He struck out eight.  But most importantly, his mix of pitches kept the Raiders off-balance for the entire game, stymieing one of the best hitting lineups in Division IV baseball.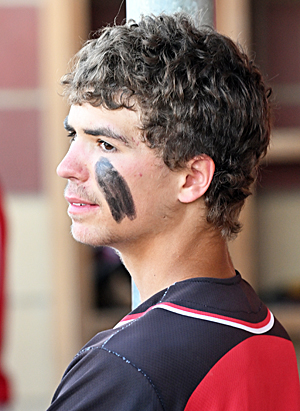 "I had a good curveball today and I threw it for strikes,"  he said after the game.  "Give Russia credit, they're a really good baseball team and have a knack for knowing what's coming.  But today they couldn't sit on the fastball."
"He was pretty amped up before the game,"  added coach Jeff Sanders.  "So I told him that we were probably the underdogs, anyway…so just go out there and pitch and have fun.  Let her rip!"
He did that, and he was never really threatened.  And it could all happen again.  The two teams meet again in regular season play on May 11;  and they've met regularly in the regional round of the OHSAA tournament, on a collision course to do it again in a matter of weeks.
Congratulations to Maverick Grudich, this week's 'Who's Hot' honoree on Press Pros.