They used 16 hits Sunday, four home runs, and almost the entire bullpen to weather out Illinois and capture their first Big Ten series of the year.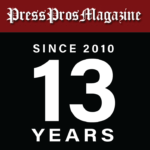 Columbus, OH – This could have gone terribly wrong, not unlike some other Sunday finales where a bad start signaled a bad day and a lost weekend.
But thank God for the collective competitive qualities of the 2023 Ohio State Buckeyes, who ultimately used 16 hits, four home runs, and almost the entire bullpen to salvage their first Big Ten series of the season, 15-9, to send Illinois back to Champaign-Urbana with their own something-less-than-they'd-hoped-for weekend.
Hits?  16 of them, spread throughout the lineup – Trey Lipsey (1), Kade Kern (1), Marcus Ernst (2), Matt Graveline (2), Mitchell Okuley (3, and his 5th homer), Cole Andrews (3, and a pair of home runs, his 4th and 5th), Hunter Rosson (2, and his second home run), and Nick Erwin (1).
Bullpen?  They started from the bullpen, Landon Beidelschies pitching the first 1.1 innings.  Then Nolan Clegg (1 inning), Josh Timmerman (2.1 innings), Justin Eckhardt (1.1 innings), Will Pfennig (1.1 innings), and finally Jacob Gehring, who pitched the last 1.2.
And they needed it all…every single one of them, and every out, hit, run, home run, and a couple of double plays.  Because the game started out with a line drive off the bat of Illinois leadoff many Branden Comia that left fielder Matt Graveline lost in the overcast, it went over his head, and Comia cruised to second with a double.  Illinois would end up scoring twice to take a 2-0 lead.
But the Buckeyes answered immediately with a walk to Lipsey, a base hit by Kern, a double by Graveline to drive both of them in…then a two-out single by Andrews to drive in Graveline.  3-2…Buckeyes!
Then it got hairy, Illinois scoring 3 off Beidelschies in the second before Clegg could shut off the tap.
Ohio State again answered with a run in their half of the inning – Hunter Rosson's second home run in as many days;  and added another run in the bottom of the third on a pair of doubles by Graveline and Okuley.
And while the bullpen – Timmerman and Eckhardt – combined to shut down Illinois for the next four innings, the Buckeyes burst through in the fourth to score five and take a 10-5 lead – an Erwin double, a Rosson single, Lipsey singled, Ernst with a 2-run double, Okuley's 5th home run of the year to drive in two more.
Insurance?  They scored 3 more in the bottom of the sixth on a walk to Graveline, a base hit by Okuley, and Cole Andrews' fourth home run of the year…13-5, Buckeyes.
Did we say hairy?  Yeah, because Illinois was not about to head west on 70 empty-handed, scoring 4 in the top of the 8th off Will Pfennig, who had been as close to perfect as you can be in the seventh, retiring the side on just 7 pitches!
But the Buckeyes had one more hit in those awful 'pinging' aluminum bats…Cole Andrews' second home run in the bottom of the eighth, to stretch the deficit to six, 15-9!
"I was just happy to win a series,"  he added later, asked about his two-home-run game.  "This says something about this team because obviously things have not gone like we wanted them to.  But to come out with a lot of energy and win a series in the league like this is huge."
While they had 15 runs on 14 hits, notably they only left five men on base for the game, in contrast to other double-digit hit games when the hits didn't come in timely fashion.  Freshman Matt Graveline, who continues to push the envelope for Freshman of The Year honors in the league, had a lot to do with it early.
"I just got the pitches I wanted to hit,"  he said.  "I put some good swings on them, especially with two strikes.
"And today was big, the next two weeks are big, because we've got a lot of young talent coming back. Hopefully this is the beginning, especially for me, starting with the next couple of weeks."
Bill Mosiello has pulled his hair out in clumps this year over lack of a hit when a hit was needed – men left on base – and missed opportunities.  Sunday he had the luxury of sitting back and considering what could have been, and might still be in a formative sense with the final league weekends against Iowa and Michigan.
"I don't care how, it's just good to win a weekend,"  he began, post-game.  "Doesn't matter how ugly it looks, or how many runs we give up, or how scared you are with every single pitch…its just good to win.  What a great job by the offense today to come back after yesterday's debacle.  I tip my hat to them for having such great perseverance."
He had plenty of good individual days to consider…and enjoy!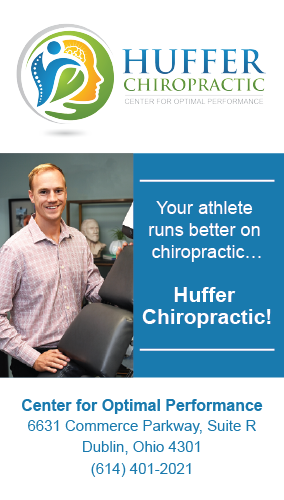 "Cole Andrews has had a cold streak for a while, but the last few days he's been pretty good and he's really worked hard to stay on the baseball.  He had been a good power hitter at Miami, but with us he's used the whole field, has hit for average, and it was awesome today to see his work pay off with a couple of BIG home runs.
"Okuley has just stayed with it all year…worked his tail off, and if the shortstop doesn't make a great play in the eighth inning he has a four-hit day.  I'm always excited to see any of our guys have big days.  They've worked so hard, they deserve it so much, and it's a wonderful part of coaching to see your guys have a great day."
They won it with 15 runs on 16 hits, and saw their record reach the .500 point again (22-22), while still beneath water in the Big Ten (5-13).  Josh Timmerman was the pitcher of record, and improved to 2-1 on the year.

Illinois, who's having much the same kind of year, lost it with 9 runs on 14 hits and saw their record slide to 19-21, and 8-10 in the Big Ten.
There's much left to do, although to be optimistic about climbing back into the conference tournament picture would be a stretch, and would require a lot of help from the five teams ahead of them.  Rutgers currently owns the eighth and final tourney seed, but Sunday's win did allow the Buckeyes to climb out of 13th place, and ahead of Northwestern.
But if it happens…they're going to need a lot to happen in order to get past Minnesota, Penn State and Illinois the next two weeks.  And the Buckeyes have arguably their two toughest weekends to face with Iowa (on the road) and rival Michigan (at home) in the final series.  You're welcome to consider the math.
But for now, and this weekend, Mosiello will at least claim that first series win, and count some collateral opportunity to build over the final 13 games in the manner that Indiana and Nebraska did just one year ago.  They both finished in the bottom five, only to rebound this year and be (currently) in the top five of the Big Ten standings.
Anything can happen, and usually does.
It's Big Ten baseball!