Reminiscent of their own woes of late, the Buckeyes took advantage of Illini walks to score early…Bruni gives them a chance with five strong innings…Hunter Rosson has a memorable night with some fireworks of his own.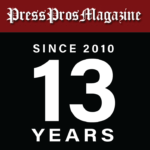 Columbus, OH – In a word it was a 'redemptive' win, the Buckeyes' 10-2 decision over Illinois Friday night in the opening game of their weekend series.
Ohio State snapped a four-game losing streak that has come threateningly close to rock bottom – a disheartening sweep last weekend at Penn State, and a mid-week loss at Kent State Wednesday that simply left little to the positive imagination.
Combined with a season of ups and too many downs, yeah, they needed a moment of redemption and got it at the hands of a .500 Illinois team suffering through many of the same issues – questionable pitching and untimely hitting.
For example, there was that moment in the first inning where they (the Buckeyes) loaded the bases on walks from Illinois starter Jack Crowder…and couldn't score.  Line out, fly out, and a ground out.  If you listened close you could almost hear Bill Mosiello's guts growling in the dugout.
Then, the all-too-familiar moment of snakebite moments later in the top of the second when Gavin Bruni gave up a two-run homer to Illini shortstop Cal Hejza.  But Bruni would resurrect himself to pitch the next three innings – five total – allowing just two hits, two runs, with 8 strikeouts and 4 walks.  Dominant?
In the words of Mosiello, "He gave us a chance."
And the Buckeyes took advantage of that chance in the bottom of the third when 'what goes around, comes around' came back to bite Jack Crowder.
Kade Kern led off with a single…Marcus Ernst walked…Matt Graveline walked…and Mitchell Okuley lined a single to right to score Kern.
Wait, there's more.
Cole Andrews singled to score Ernst and Graveline.
And after Henry Kaczmar had grounded out Nick Erwin lined a double to the gap in right to score Okuley and Andrews.
Trey Lipsey followed with a single to score Erwin, Kern singled for his second hit of the inning, and by the time Ernst struck out to conclude the inning,  the Buckeyes had scored 6 runs on 6 hits, and led 6-2.
"I don't think there was anything different about the third inning and the first,"  said third baseman Nick Erwin, whose double was a centerpiece of the six-run third.  "I think the last couple of weeks we've had opportunities to put pressure on the defense, and tonight we had that opportunity again in the first inning, hit a ball hard and didn't score…but we came back in the third inning and if you keep putting pressure they're eventually going to crack.
"They got the two runs in the second, but tonight we answered.  We just kept punching them."
In redemptive form Gavin Bruni took those six third innings runs like an IV drip of confidence, getting stronger in the third, fourth, and fifth innings, finishing with a flourish.  He came out after 99 pitches, but there's no question that he gained confidence and momentum after the six-run third…his final nine outs his best.
Nolan Clegg succeeded him, pitching an impressive  sixth and seventh, throwing hitless zeros with 34 pitches.
And to complement Clegg, the Buckeyes added a run in the bottom of the sixth on a single by Trey Lipsey and a run-scoring double by Marcus Ernst to extend their lead  to 7-2.
But more, they administered the coup de gras an inning later when after Cole Andrews was hit with a pitch by Illinois reliever John Lundgren, Henry Kaczmar lined a single through the left side of the infield.  That set the stage for second baseman Hunter Rosson, making a rare start, and Rosson would complement his two-hit night with a booming three-run homer to left center to push the lead to 10-2.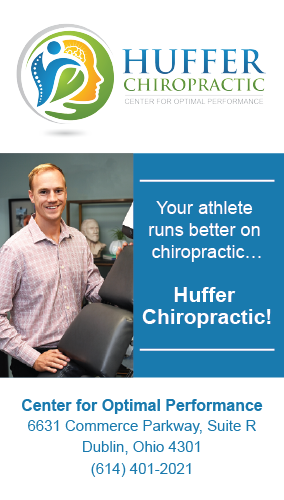 Justin Eckhardt came out to pitch a scoreless 8th.
And Logan Jones got the curtain call ninth, making his fourth appearance, retiring the side, allowing just a two out single.
Final lines:  Ohio State won it with 10 runs on 12 hits and 1 error.
Illinois lost it with 2 runs on 3 hits and no errors.
They shot fireworks off after the final out, as if to herald the end of the losing streak…or, the start of a positive finish!
"We load the bases in the first inning, hit a couple of balls hard, and can't get a run,"  said Bill Mosiello.  "But the first eight batters we hit like six balls really hard, we stayed with it, and had the big inning.
"Bruni gave us a chance,"  he added, appreciatively.  "It was a good baseball game, and Rosson's home run was a neat thing.  He works his tail off every day and you like to see a guy rewarded like that."
They have a chance…if not to compete for a league title, or a tournament seed, to finish strong against Illinois, then next week at Iowa, and in conclusion against Michigan.  Confidence is on the line, momentum for the summer, and setting the stage for a formative off-season.
"I think the most important thing is for the young guys to learn how to play winning baseball,"  said Nick Erwin, who throughout the ups and downs of his season has been a model of consistency.
"If they can continue to do what they did tonight, and maintain that feeling, they'll become addicted to it.  I think that's what most important over the next fourteen games we play.  How to win here, and how to have some fun."
The post-game fireworks were a nice touch, albeit short-lived, symbolic of any fun-filled moments through the Buckeyes' first 42 games. 10-2 on Friday, and then what?  Ironically, at 20-21 they have fourteen games yet to play, hoping to become addicted to 6-run innings and confident arms on the mound.
It all starts tomorrow, 2 pm, the most important game of the season.
"The next game is the most important,"  says Mosiello, refusing to look too far ahead, or enjoy any idea of a redemptive moment. One game at a time…..
And questions yet unanswered.