It goes from night to night, day to day…10 runs in a Friday win and a one-hit shutout Saturday by Illinois' Jack Wenninger stymies the Buckeyes.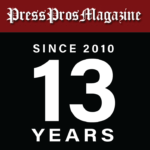 Bill Davis Stadium, Columbus –  Ohio State coach Bill Mosiello is fond of talking about hitting, and hitters' approach to hitting.  And he's coached some of the best – future hall of famer Todd Helton and Angels' all-star Mike Trout, among them.
But Saturday afternoon he didn't have much to talk about, the conversation being solely about Illinois righthander Jack Wenninger, a junior transfer from Murray State University who overwhelmed the Buckeyes bats with a 9-inning, 1-hit shutout, his fifth win of the year (5-3), and his longest career outing.
He struck 7, walked no one, and the one hit he allowed was a third inning double by Ohio State shortstop Henry Kaczmar, one of only two hard-hit balls all day by the Buckeyes.
The other was a long fly ball to right in the fourth by first baseman Marcus Ernst that Illinois rightfielder Danny Doligate went above the fence to rob Ernst of his seventh home run of the year.
Other than that…pure routine.  Wenninger was dominating, efficient, and hardly over-taxed.  He finished the nine-inning shutout having retired the last 21 hitters in a row, and threw just 107 pitches in 2 hours, 27 minutes.
"You give him credit,"  said Mosiello, post-game.  "He did an awesome job.  He threw four pitches for strikes and didn't walk anyone.  Truth is, a lot of what he threw was right down the middle of the plate…he gave us a lot of hitable pitches.  But you gotta' give him a lot of credit.  What a great performance."
That was perspective from the bench, but Buckeye hitters were equally impressed.
"He threw all his pitches for strikes today, and I don't think he had a 3-ball count until the ninth inning,"  said first baseman Marcus Ernst.  "He was ahead in the count all day and he kept us off-balance."
"He threw four pitches for strikes,"  third baseman Nick Erwin agreed.  "And, he threw the splitter and he had a good one.  You don't see many college pitchers who throw the splitter well, but he did and it was tough.  When he missed with it it was only by a ball's width."
Ohio State starter Noah Jenkins wasn't so fortunate.  Usually a technician on the mound with his control and command, on this day he was victimized three times by the long ball.
In the first inning Illini first baseman Drake Westcott touched him up for a two run homer to put the Illini ahead 2-0.  One hitter later left fielder Ryan Moerman got him again, sending a fastball up into a hitter-friendly wind and out over he left field wall to stake Wenninger to a 3-0 advantage.
Kaczmar's double in the third amounted to little more than a footnote.  He tagged an advanced to third base on a subsequent fly ball to right by Hank Thomas, but he was the last, and only, Buckeye to advance that far in the game.
Jenkins did settle into customary form after the first, pitching scoreless baseball through the fifth.  But in the top of the sixth the first two Illinois hitters reached base, setting up Moerman for an even bigger highlight.  This time he picked on a mistake fastball up and drove it out to left for a three-run homer, and the end of Jenkins' day (5 innings, 6 runs earned, on 8 hits).
From that point on the story, and the game, centered around Jack Wenninger as the Buckeyes went to their bullpen four the final four innings – Cole Pauley, Landon Price, Jacob Gehring, Jake Johnson, George Eisenhardt, and Jameson Campbell. The six combined for 1 run allowed on just 3 hits.
Try as they might, the Buckeyes had little luck in getting Wenninger out of his comfort zone.
"Anyone who throws great strikes, all you can do is when he throws it over the middle of the plate you put a good swing on it.  When you let a pitcher get comfortable without someone hitting it hard it's a very comfortable thing.  Pitchers walk guys because they're afraid to throw the ball down the middle for fear of getting punched in the nose.  In baseball the more confidence you allow a pitcher he gets to a point where he thinks he can do anything he wants.  And that's actually what he did, and he did a great job of it."
Was he the best that the Buckeyes had seen this year?
"No, but he threw as many strikes as we've seen all year."
Illinois won it (19-20, 8-9 in Big Ten) with 7 runs on 11 hits and no errors.  The left 11 men on base.
Ohio State lot it (21-22, 4-13 in Big Ten) with no runs on 1 hit and no errors.  Henry Kacamar was the only man left on base.
Game Notes:
For as much duress as they've been through this year, the bullpen is slowly rounding into a better version of itself.  Nolan Clegg was impressive during his two innings on Friday night, and Saturday's four innings of work by the afore-mentioned was nothing to be ashamed of – four innings, 1 run, on 3 hits.
"Guys are continuing to work hard,"  said pitching coach Sean Allen, Saturday.  "That's all you can ask for.  Work hard and compete."
The season and increased plate appearances are taking its toll on batting averages.  Tyler Pettorini continues to lead the Buckeyes in hitting with a .320 mark;  and Kade Kern checks in at .313…but Nick Erwin (.292), Matt Graveline (.291), and Cole Andrews have all seen their average dip beneath the .300 mark for the first time since non-conference play in February.  On the upswing…is freshman Henry Kaczmar whose double in Saturday's loss pushed his number to .286.
Isaiah Coupet was held out on Friday and Saturday after tweaking his hamstring injury a week ago in his Friday start against Penn State.  His situation for returning is apparently day to day.
The weekend series concludes Sunday with a 1 pm start.  Pitching probables have not been announced.  If you can't attend listen to it on 1460 AM (WBNS) with Matt Andrews and Bob Spears.