They needed a well-pitched game and a timely hit at the end to support it.  Minster's Louis Magoto and James Niemeyer delivered both Thursday to beat Fort Recovery.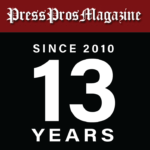 Minster, OH – Mike Wiss and the Minster Wildcats needed a win – badly – to salve the memory of the past week when the 'Cats lost in flat-line fashion to Versailles in league play, and in shutout fashion to Fort Recovery on Saturday in the finals of the Fort Loramie Invitational.
9-4 on the season, Minster needed what the PGA tour calls a 'moving day' performance to maintain league standing, tournament draw standing, personal and collective confidence that they could win a tight, toughly-contested game.
Sophomore Louis Magato delivered on the pitching mound, tossing a complete game 3-hitter, striking out 8, to gain that win Thursday with a 3-1 win over visiting Fort Recovery.
But pitchers don't win games by themselves, and when the winning runs were on second and third base in the bottom of the sixth inning with two outs, teammate James Niemeyer, a familiar name in Minster baseball, delivered with a looping single to center field that fell for a hit, driving in both runs to secure that 3-1 win.
"It was a good win for us,"  said Wiss, afterwards.  "We got a well-pitched game, and for the most part we played that game the way we like to play baseball.  Louis Magoto threw a nice ballgame, we bunted successfully, made some plays in the field, and got the key hit at the end.  That's our fifth game this year where we've either been tied or up or down a run after five innings.  And James Niemeyer gave us contact when you can't afford a strikeout.   Four of those games have not worked out our way, and my comment on that is that it begins to work on the six inches between your ears.  It's hard on your confidence."
Especially for young players learning how to play through some adversity, improve, and win!
"James is one of those guys, and honest to God, at practice yesterday everyone took eight buckets of ground balls…and he comes out here today, kept the ball in front of him, made some plays, and had a couple of hits.  And all you had to do at the end was put the ball in play, and he did that, too."
But Recovery scored first…in the second inning when they loaded the bases off Magoto on a Daniel Patch single, a walk, a strikeout and passed ball to load the bases, and then a walk to Landon Post to force in the game's first run…1-0.
It stayed that was as the Indians' Alex Dues and Magoto settled in to just pitch…get outs…and pick up the pace of the game.  Dues would ultimately record 6 strikeouts…Magoto 8.  Each would end up walking 3 hitters.
There weren't that many hard-hit balls.  Of the game's 8 total hits, five were balls that either rolled through the infield or dropped in front of an outfielder.
On their second time through the batting order Minster figured it out enough to tie the score in the fourth on a leadoff walk to Nathan Beair, a sac bunt by Tyler Steuve, a base hit by Ian Homan, and a following hit by first baseman Brady Wolf to drive in Beair…1-1.
Magoto protected that run by retiring Recovery in the fifth on a pair of ground balls to Niemeyer at third and a strikeout of centerfielder Cale Rammel.
And in the sixth the Indians threatened Magoto with a leadoff walk, Daniel Patch was hit by a pitch, and Sage Wendel executed a perfect sacrifice bunt to put them on second and third with one out.
But again Magoto bore down to retire his opposite number, Alex Dues, on strikes and induce Tucker Overman to ground out, shortstop to first, stranding the go-ahead runners on second and third.  It seemed to generate some momentum.
Minster came to bat in the bottom of the sixth with Nathan Beair working a leadoff walk.  Tyler Steuve again executed the sacrifice bunt, moving Beair to second.  Ian Homan struck out for the second out.
Then Brady Wolf slapped a ground ball to the left of Recovery third baseman Caden Grisez that he dove for and kept in the infield, nullifying Beair and Wolf from scoring.  Niemeyer stepped to the plate with two out.  He quickly got down two strikes before lifting a short fly ball to center between shortstop Troy Homan and Cale Rammel.  Rammel looked to get a glove on the ball, but the two collided, the ball popped loose and Beair and Wolf both scored, running on contact, to put Minster ahead 3-1.
"I've watched my brothers in that situation [when they played],"  said Niemeyer.  "I learned from what they did.  Today I tried to do it myself."
Still, however, Fort Recovery had three more outs, and Magoto went back to the mound to now protect the lead and win the game.
It wasn't that easy.  The leadoff hitter, Landon Post, hit a routine grounder to Steuve at shortstop and he airmailed the throw to first base, allowing Post to get to the second base with no outs.
Then Caden Grisez grounded out to Niemeyer.
Designated hitter Wyatt Bihn struck out on a shoulder-high fastball for the second out.
But Cale Rammel then dunked a single to right for a base hit, and advanced to second on a wild pitch by Magoto.  With runners on second and third, Wiss went to the mound.
"I told him (Magoto) his pitch count was getting up there, but I wasn't taking him out of the game,"  said Wiss.  "Then I told Ian Homan he needed a haircut…just to lighten the mood."
Magoto responded by getting pinch-hitter Bo Thien to hit a soft liner to second base for the final out.
Minster won it on 3 runs on 5 hits and committed 2 errors.
Fort Recovery lost it with 1 run on 3 hits and played error-free.
"We're coming around,"  said Wiss before going home to watch the NFL draft.  "I'd love for the weather to get warm right now, but we got a good start tonight, and we scored when we had our best opportunity.
"People have no idea how hard this game is to play,"  he added with a grin, undoubtedly still thinking about Versailles and Fort Loramie earlier in the week.  "It can wear on your real fast."